Went to a show today, with the Canine Bodybuilding Association. It was their first show, and it was a bit of a cluster****, but there were a lot of dogs, and most of them were shorty bulls, am bullies, and other bulldogs. There were about 11 APBTs, and Indie got best female, and Reserve best APBT in the show, 2nd to a nice male ADBA style dog. I had wanted to do WP, but it didn't start till after I had to go to work.
Indie's never pulled on wheels before, and I was looking forward to trying it out before Premier in 2 weeks. (so excited!!)
Indie w/ her trophy and ribbons: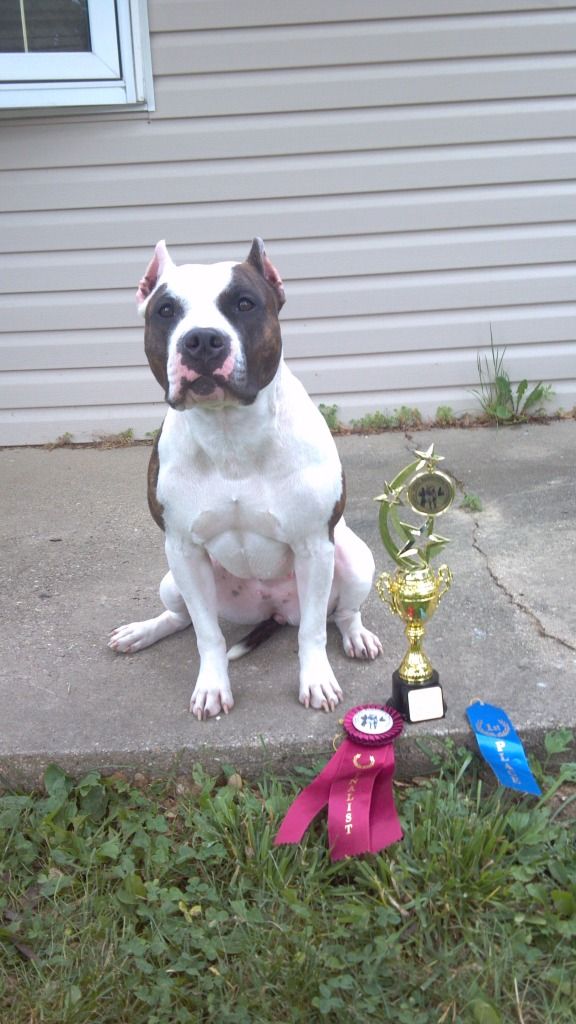 Should have some nicer ones taken by the photographers at the show in a few days.
Some pretty shots: