Discussion Starter
·
#1
·
Royal Giants Hubba Bubbba-loo ..Call name, Bubba! (we haven't registered him yet, but that's what it will be when we do.. I think)
So, we ended up bringing home the little guy! He's got some very nice blood in him. His grandfather is Linda Greeson's Ch. Greesons Way Mo Betta !! He's a GINORMOUS dog, at 33.5" at the shoulder and something like 275 lbs! Sheesh..
He will be 11 weeks old this Tuesday. He is a CHUNK! Its hard picking him up already. hahaha.
Oh how I just LOVE puppy breath.. nothing better I tell ya!
He's settling in slowly. He's doing MUCH MUCH MUCH better then I had anticipated with the boys. He's a little hesitant, and wants nothing to do with Buddy and BIG right now.. but he's so very playful when he's by himself. He barks at himself and toys when he's alone. Its so adorable! I give it a week or two, and he'll be acting like he's been here his whole life. He just enjoys playing by himself. I hope he settles in more to where he'll play with the other dogs.. right ? He just doesn't show any interest in them.. he goes into the dog room, and lays on the bed by himself a lot and just chills. He has yet to have an accident in the house, thank God. But that won't be like that for to long I'm sure.
We've started him on the raw diet already. He's eaten a little bit of chicken back chunks, but he doesn't have much appetite like BIG does, but he is still pretty stressed and scared right now, so I'm not even going to worry.
I do have a question though.. is there a way to look at the parents pedigree online through the AKC website or something? I'm just curious to see what they've got going on.
Anyway.. PICS!!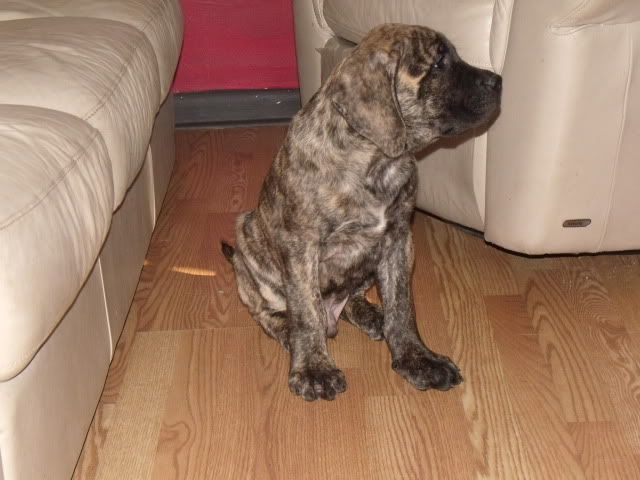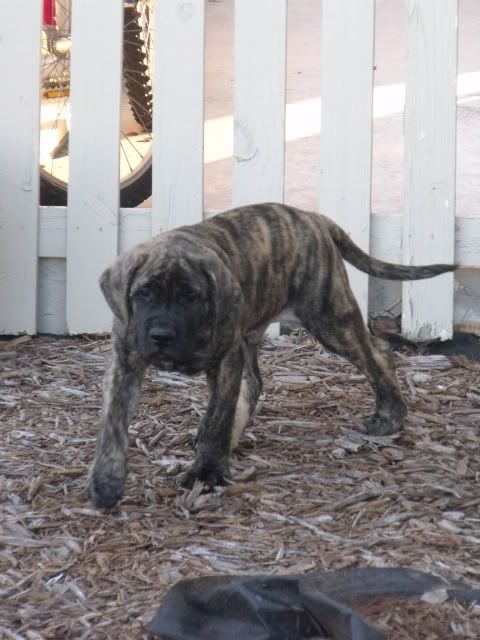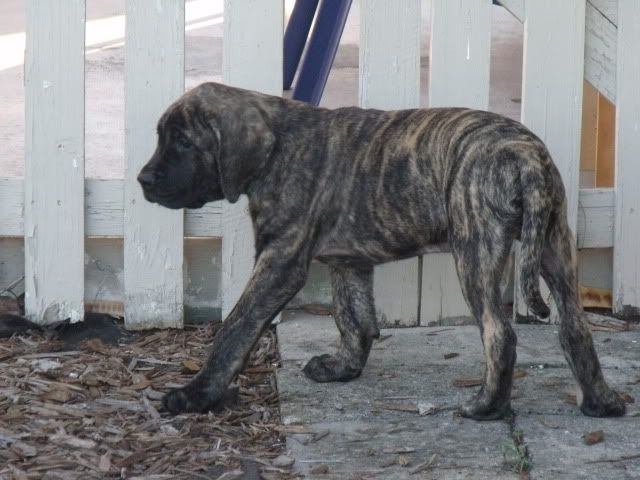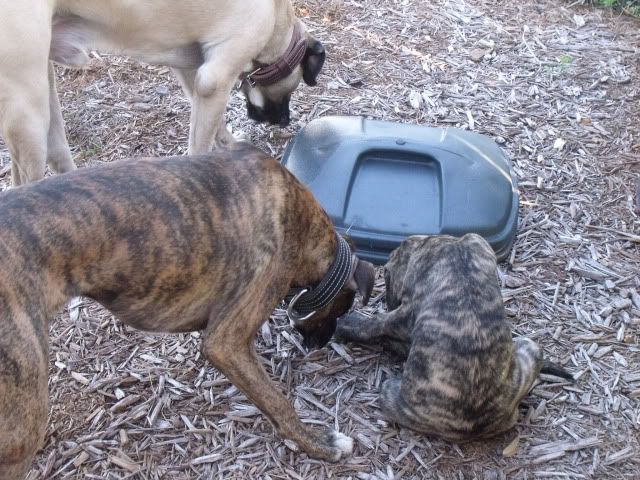 And here's one good shot of BIG!
I swear.. I feel like this dogs head is getting bigger and bigger every day.. is that normal?!?!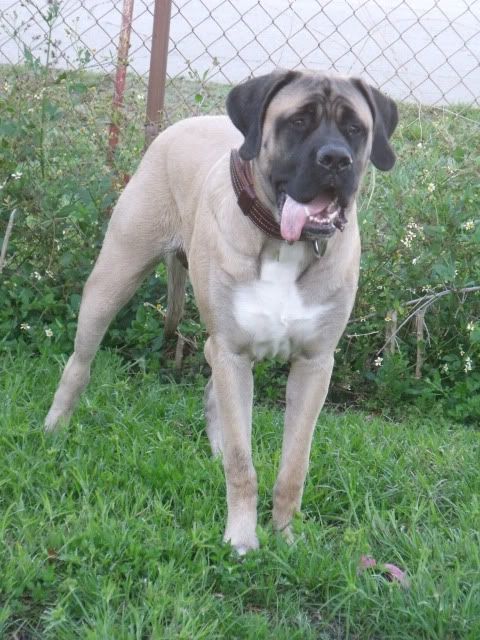 I'll get more pictures later this weekend. It was hard to get a good picture of him.. he won't sit still! Oi vay..