(old pics
here
)
Arcane DOB 11/5/10
Pictures taken around 5/21 or 5/22/11
Everyday after training in the backyard she sits out there for about 2 hours chewing on bones and just laying around while I'm there. This dog usually shows up two or three times a week and plays for about 15 minutes and then heads off. It's kind of a pain because I can't just let her sit in the backyard without supervision but they seem to have fun.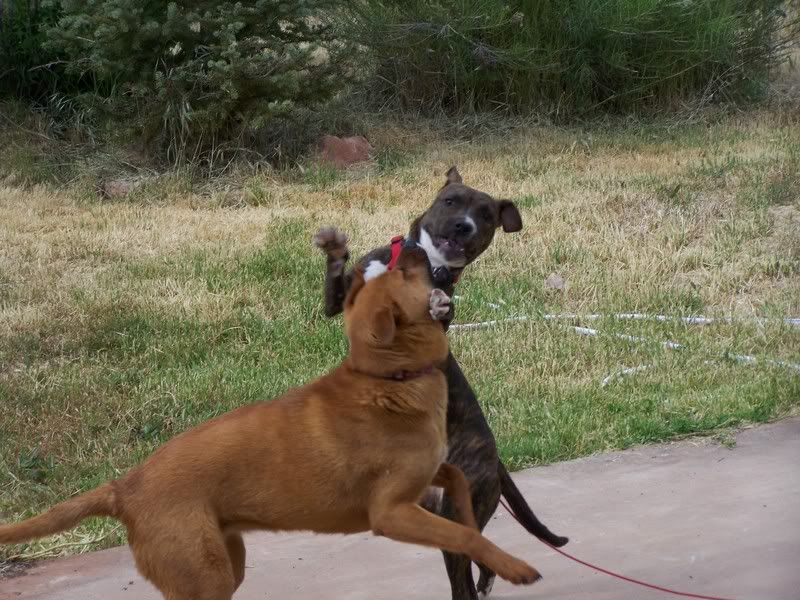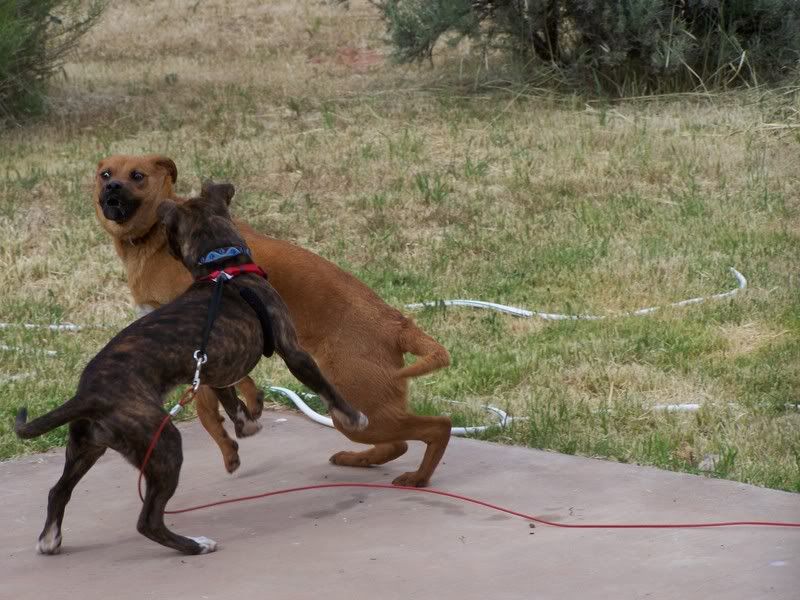 pictures taken 5/26/11
I made her leave her bone. That's what she's staring at.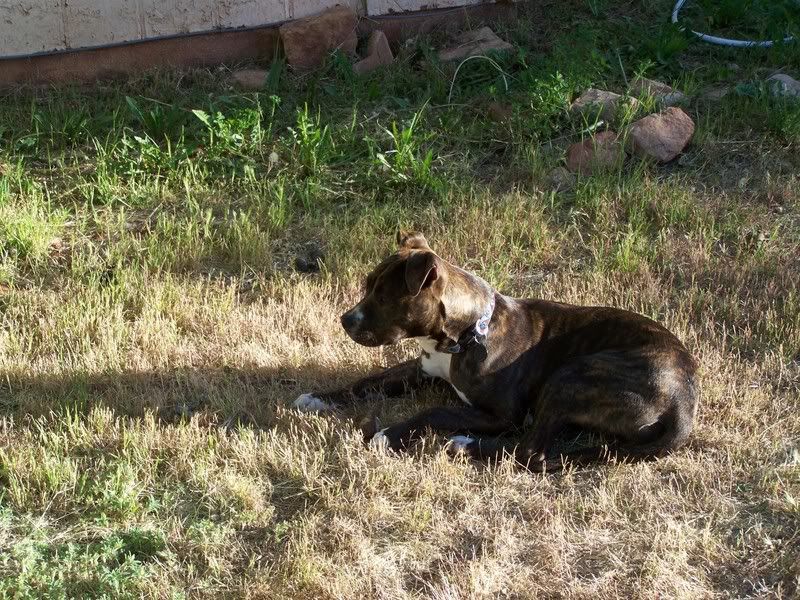 Still waiting for that bone...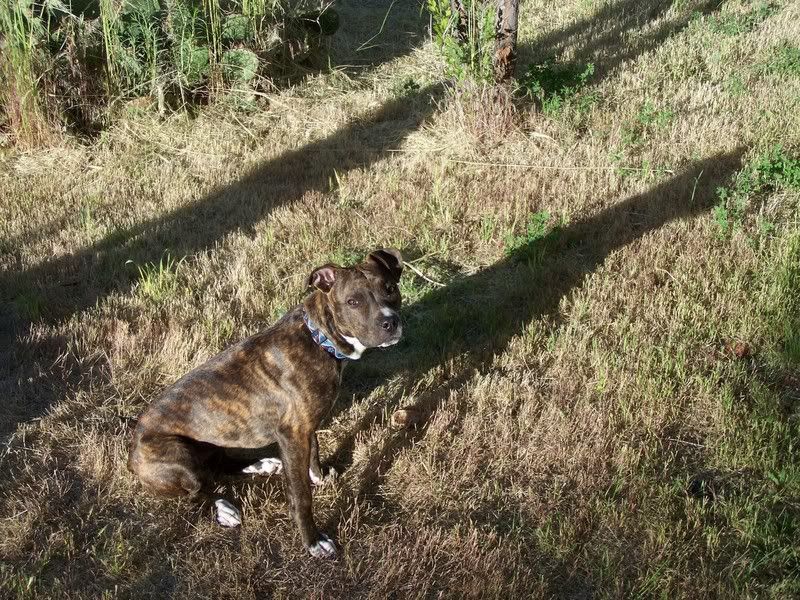 Finally gets the bone