WOOOOOO HOOOOOOOOOOOOOOOOOOOOOOOO!!!
Well guys, as crazy tough as it has been... we have finally gotten through the first year of Buddy's life!! This has been the craziest dog that I have EVER encountered, but OMG, I love him to death. He is soooooo very attached to me. Everytime I come on the computer to talk to you guys, he's always by my side. He loves my fiance' too, but I just have that very special bond with him. He is so incredibly smart, and training has been great with him. He was dumb as a log as a pup, but somehow as he got older, he turned into a genius! LOL. He's an awesome dog. There's not enough money in this world that could seperate me from him. My parents have a boxer who turns 9 or 10 this year that I grew up with, and Buddy reminds me of him in every way shape and form. I also had a very special bond with Titus (parents boxer) but when I moved out, I obviously had to leave without him. That was 2 years ago though, so now that I have Buddy, he's really filled that void in my life without Titus.
Anyway, enough mumble jumble. His real birthday is on Wednesday, but we decided to celebrate this weekend instead. I had my parents and sister come over, and we grilled out and watched the dogs hang out.
So without further ado, here's 1 year old Buddy!
And Odin was enjoying Buddy's BDay just as much! LOL.
"Yumz, we getz wutermelon! Nom, nom, NOM!"
"Hey yu! Whyz' u in mah pool fool!"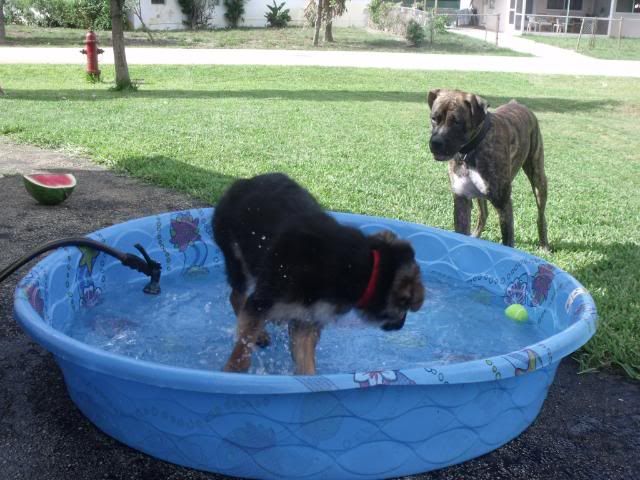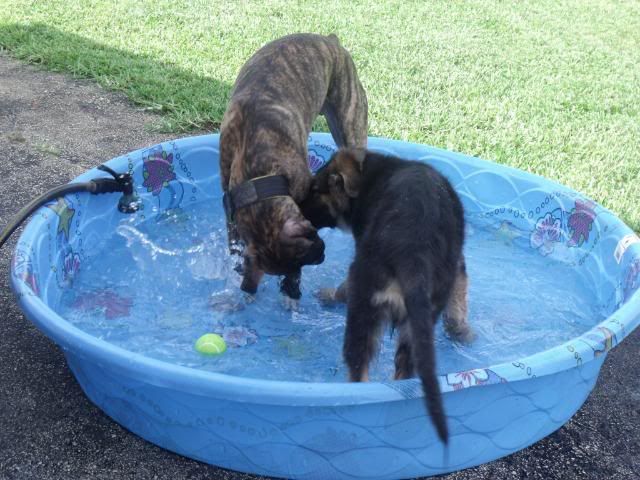 "Muh ball!"
"Okz, I eat da wutermelon, N yu playz' in da wuter!"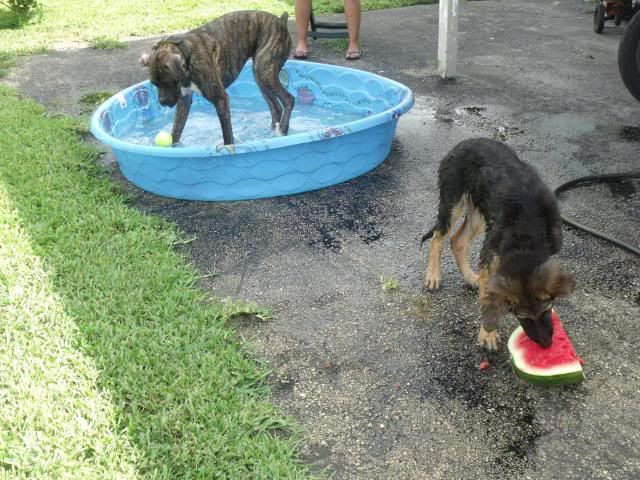 Have you guys ever seen a cuter wet puppy? Cause, well, quite honestly, I don't think I have!! Odin wins that trophy! LOL!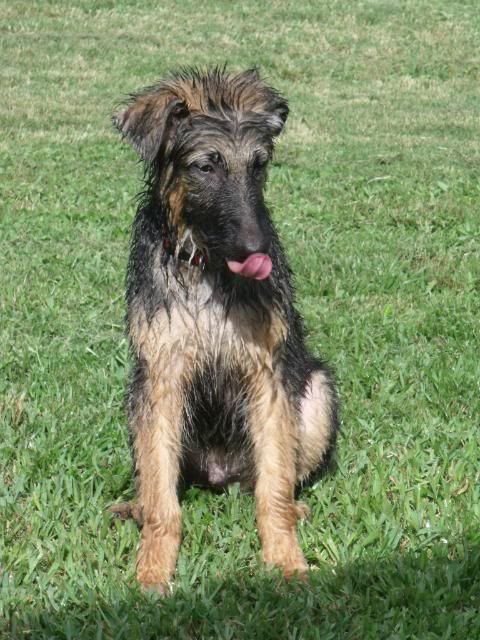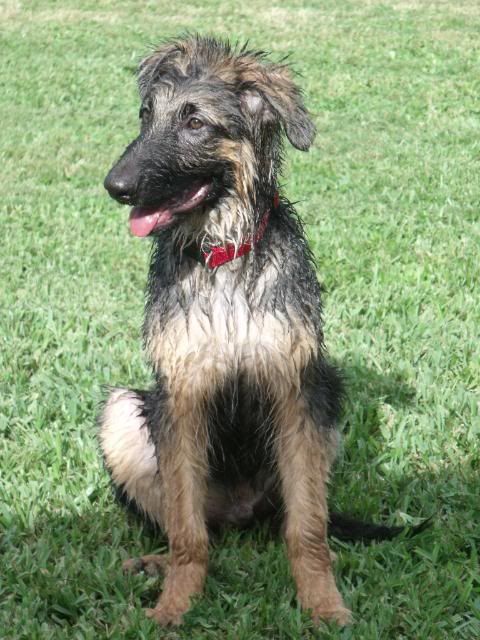 And, here's to the Bud Man! Happy birthday big guy! It has been one HECK of a year with this guy. I almost gave up on him when he was a just a little puppy, but I am so thankful to God that I didn't. Not only is he an incredible protector of my home/family, he is my true best friend.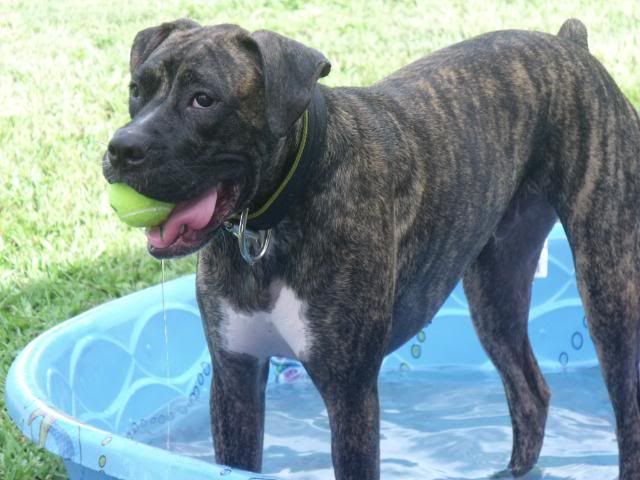 Me and Bud!