Discussion Starter
·
#1
·
Xena and Eko were playing outside a bunch today because it was so nice and I just left the back door open so they could run in and out. When Xena came in to take a nap and I was petting her, I noticed this: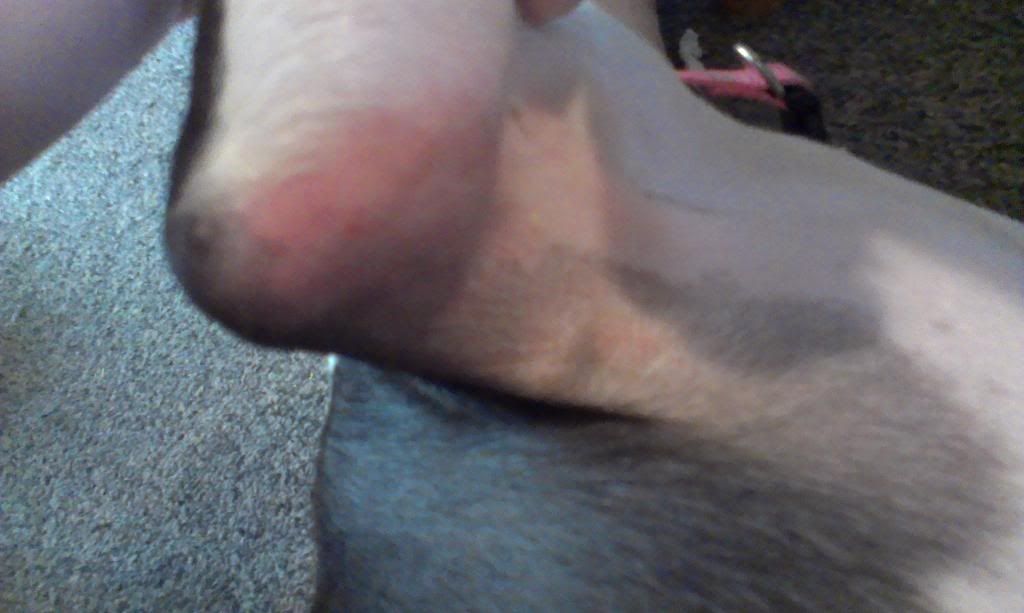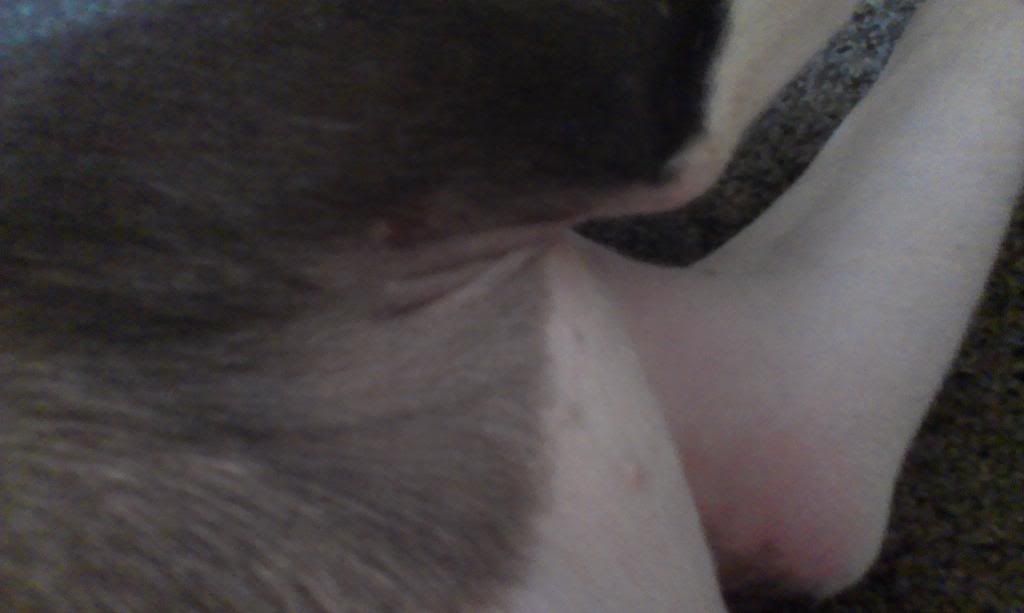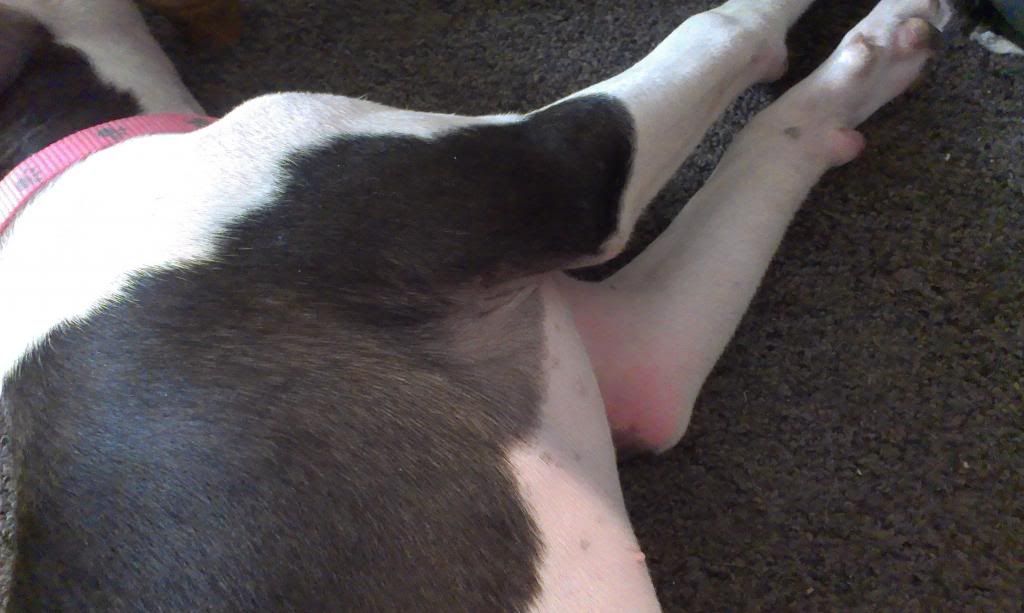 I know it just came up today because I checked her from nose to tail after the fight at the BBQ last night. She had some grass stains on her chest, maybe a grass allergy? It's not itchy, but it was warm to the touch.
Also, it seems like she's always got a scrape here, a cut there, it drives me crazy. I don't remember Eko having so many scrapes when he was a puppy, but my boyfriend says it must be from playing with Eko outside. They are all very superficial and heal in a day or so but it makes me feel like she's got really thin or delicate skin and I should maybe not let them play so much. She also gets them on the sides of her paws when she chews on them.