Discussion Starter
·
#1
·
Hi folks, I'm Whitney from VA.
I live on a farm raising show/meat rabbits, dairy/meat goats, and assorted poultry. I also work part time as an overnight ER Vet Tech. Working in the vet field sparked my interest in pit bulls/bully breeds.
I have 4 great dogs, each very different and special in their own way. 3 Pit Bulls (although one is probably more of a bully if you look at her pedigree/her build not that is really matters - she is spayed..) and 1 American Bully.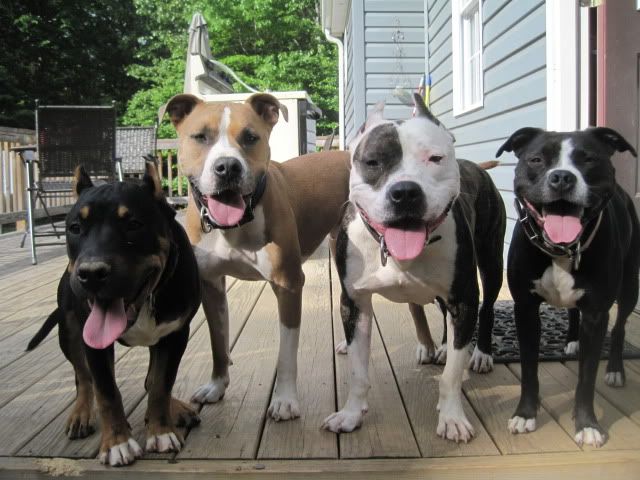 Ritz the almost 6 month old tri Bully, Reuben 2 y/o blue fawn/white neutered UKC male, Lady 1 & 1/2 year old brindle/white spayed UKC female (she is the probable bully.) and Pepper the original ADBA seal/white 3 y/o spayed female.
Excuse the oven on the deck in the background of the photo, we're pretty ******* out here and the range was replaced and moved to the deck until we could haul it out for disposal..