Discussion Starter
·
#1
·
Just wanted to stop in and say hi, found my pit when she was about 5 weeks old on the side of the street. Took her in and have been extremely happy with her so far she is about 6 months now. I have thought about going out and adopting another pit to keep her company while I am at work.
This breed has really made an impact on my life and It's sad to see half the shelter in my city is full of them.
Unfortunately she was attacked about a week ago by a neighbors pit who is not properly trained, and had to have her left eye removed, fortunately she is still with me and I'm looking forward to her rapid recovery so that we can continue to enjoy each others company.
Just out of curiosity, anyone else here have a pit missing an eye due to an unfortunate event?
Here's some older, recent, and current pics. Keep in mind the last two pics are somewhat graphic!
Here she is sleeping when I first found her. Enjoying a crate to call her own: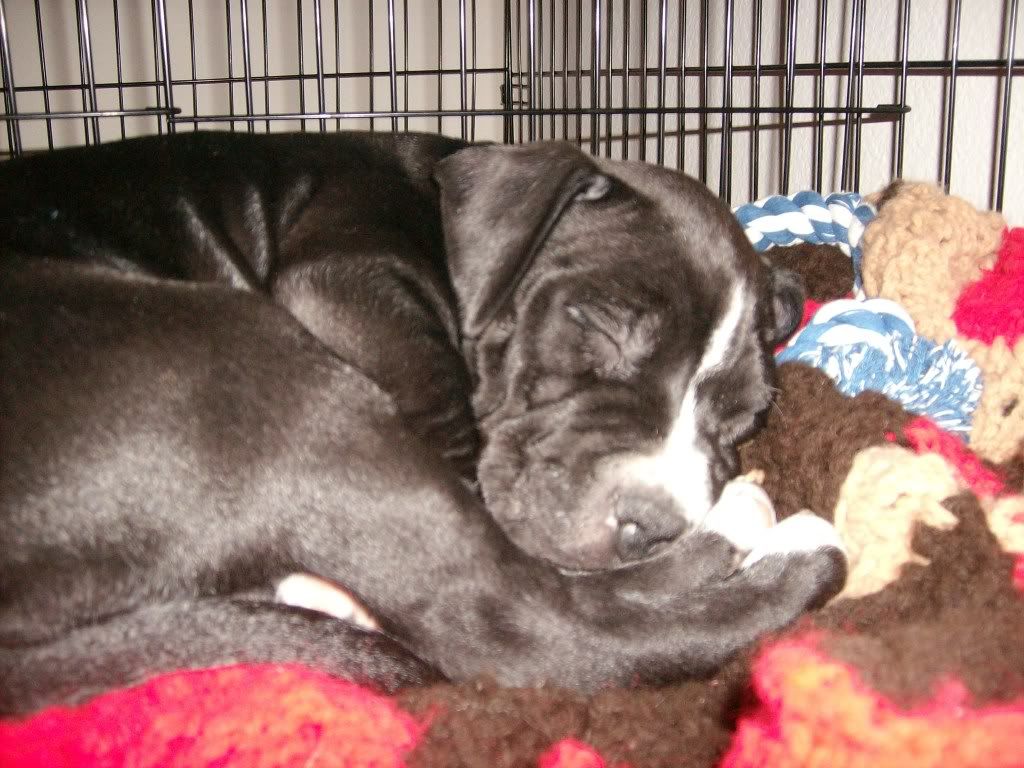 These next two pics are extremely heartbreaking:
After she was attacked, the iris in her eye was actually protruding from a small puncture: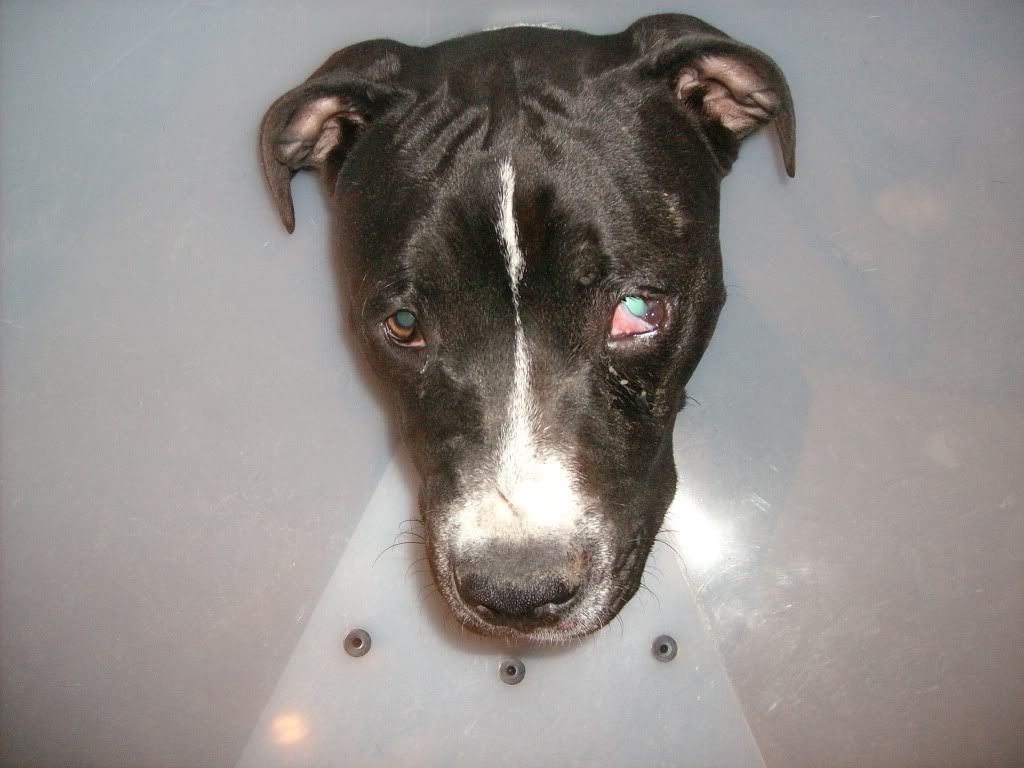 After her surgery: