Discussion Starter
·
#1
·
Hi,my name is De and I do not currently have a pit bull. My grandparents have a pit bull/pug mix and I jokingly call her mine. I see her every weekend and I do most of the training. I am hoping in training her to bring my grandpas oxygen to him, shut doors, turn off lights and a few other little things but first I have to teach her, he basics. She is 6 months old and crazy but I love her. My cousin has 2 pit bulls Axel and Trixie. I love them to pieces. I see them every weekend also. So anyway a little about me. I am 15 and I have 2 Labrador Retrievers,Tank and Bentley, and a ferret named Koda. There is also 4 cats, 2 rabbits and a mix breed dog but they are not mine. They are my brothers and sisters animals. I hope to become a vet when I graduate college so this summer I may be volunteering for the local Human society on my days off from baby-sitting. I am not a "normal" teenager. I would rather be outside doing some training with the animals or hiking then hanging out with friends which I do, hang out with friends but only about twice a month...I have a hard time trusting people.
here are some pics
This is Roxy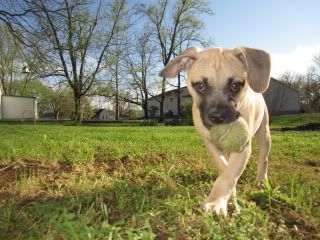 Axel and trixie. Trixie is brindle axel black and white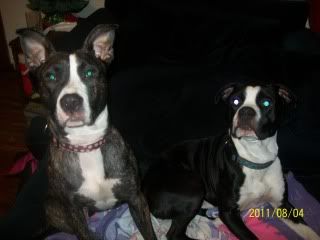 Tank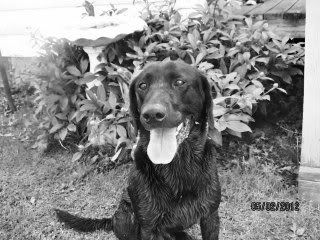 Bentley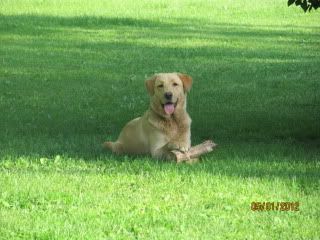 Koda Joel (Kj)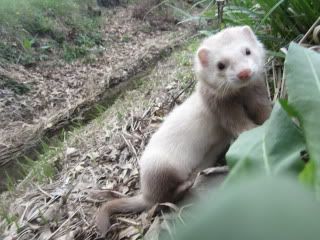 Some more of Roxy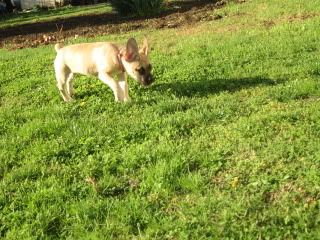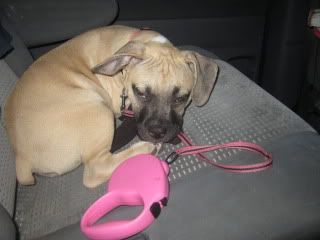 hope to get to know everyone and their dogs.