Discussion Starter
·
#1
·
I would love to see pics of my fellow horse lover's horsey buddies! I know there's a few on here, so come on cowgirls/cowboys, post some pics!
These are my babies, Jake and Saltry. Jake is the dapple gray appaloosa, he is turning 19 on April Fools day (tomorrow!), he was diagnosed with arthritis 2 years ago and has since been retired, but I used to do everything with him, from dressage and hunter/jumper to rodeo, we won numerous championships together, and he helped me win Rodeo Queen at the Kodiak Rodeo and State Fair in 2005. Saltry is the palomino, he is no longer with us, he was 28 years old when we lost him to colic a little more than 2 years ago. RIP Saltry, he was a fabulous horse, sweet, gentle, kind, and versatile. He will always hold a place in my heart, as he was our first horse. Here's some of my favorite pictures of them, and I really want to see pictures of the other horsey members around here!
Jake running through the pasture, he looks pretty scruffy cause he has his winter coat
Saltry running through the pasture. It always gets muddy here after the snow thaws in the spring...
Me riding Jake, my sister on Saltry, getting ready to go for a summer trail ride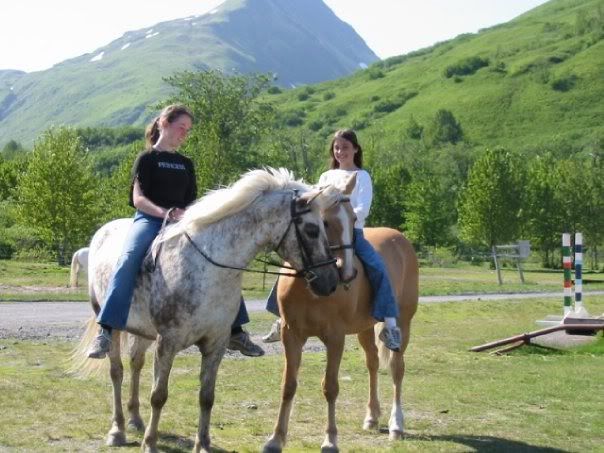 My sister and I at the rodeo. 2006, I think?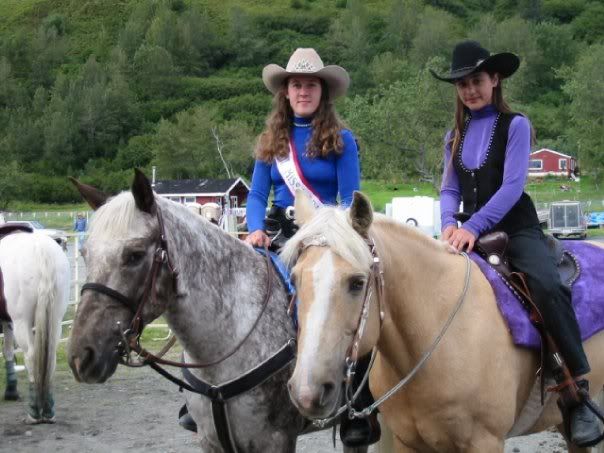 Jake and I took a purple ribbon (basically the same as first place) in the English Bareback Equitation class for the 4-H horse show, I think this was 2005?
Jake and I taking a fence in 4-H classes, this was probably about 6-7 years ago, I think I was in intermediate classes at the time, so the fence was pretty easy... lol
My sister with Saltry at a 4-H horse show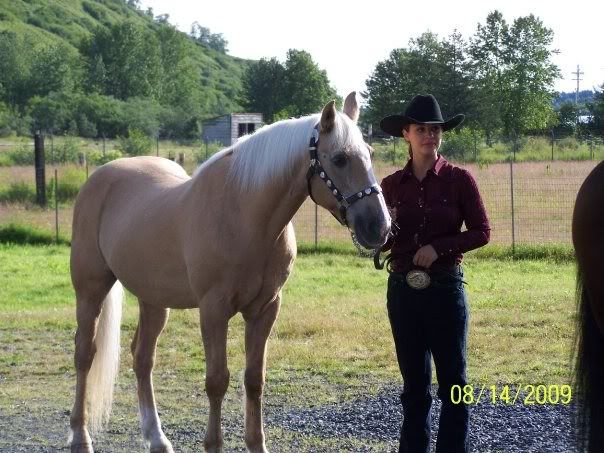 Jake and I, when I won Rodeo Queen in 2005.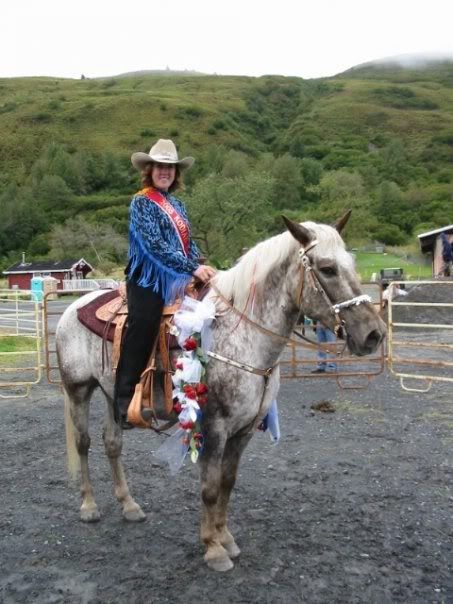 Thanks for looking, share some of your pictures too please!