Discussion Starter
·
#1
·
I figured I would post up how I conditioned Diesel because I know a few of you are curious.
FOOD: I feed him EVO turkey and chicken
SUPPLEMENTS: I supplemented with Braggs ACV, salmon and fish oil (rotated every week) and K9 Super Fuel.
TIME: As far as what I did we worked for 1.5 months. I would give him one or two rest days a week depending on his performance and we worked for an hour and a half a day. Each work out was followed with a 15 minute hand walk to cool him down and a rub down to loosen up his muscles. He was fed a half hour after working out and got his super fuel to help with recovery time.
WORK: As for the type of work outs we include: running with the bike, incline e-mill, swimming, flirt pole, spring pole, hand walking, hand walking while dragging a 3.5lb chain & spring pole.
Here is an example of one days workout: bike ride with dog running next to it for 1hr 20mins followed by 10 mins of flirt pole 15 minute cool down hand walk rub down then food and supplement.
62lbs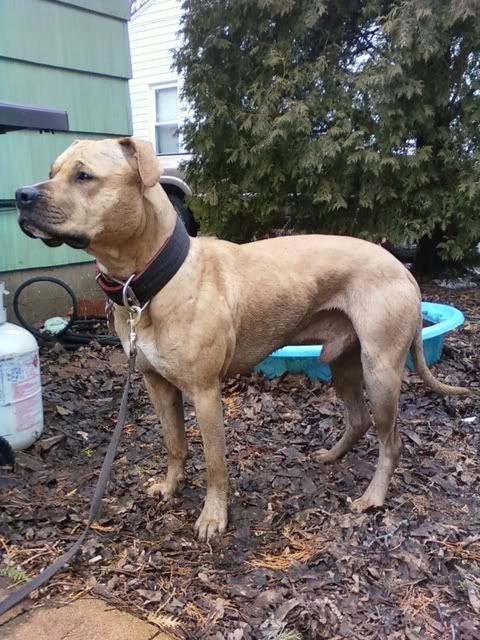 58lbs