Discussion Starter
·
#1
·
This is what the Dragons were doing when I woke up today. I had to share with you guys it was too cute.
Black Beards Delight and Burgundy showin some lizardly love.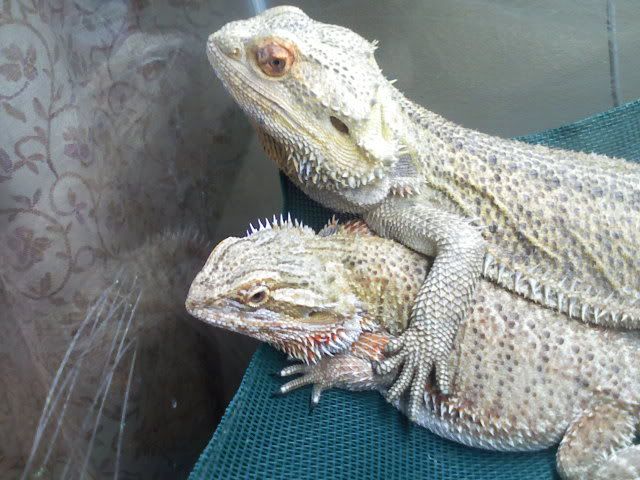 If you notice Black Beard has a bad eye,we rescued him from this idiot that was trying to breed him to another male. He confused the fighting for mating rituals. This eye was completly shut when we brought him home,I thought he was going to loose it. Poor guy. He's happy here, he is not a breeder just a pet now.