Discussion Starter
·
#1
·
These are our Halloween pictures. Brayden was an Octopus technically but his dad picked out the costume with high aspirations for him being a squid because he loves that show the Squidbillies (Alton not Brayden). Either way he looked precious in his costume and got some serious use out of it. He wore it to 4 or 5 different Halloween things and nobody else had that costume.
Ah I was stoked because I only saw 75495695 Spidermans and Batmans lol.
Ah excuse the helmet hair....
I was Hot Superbike Chick; however, Brayden told everyone that, "My mom is a motorcycle man"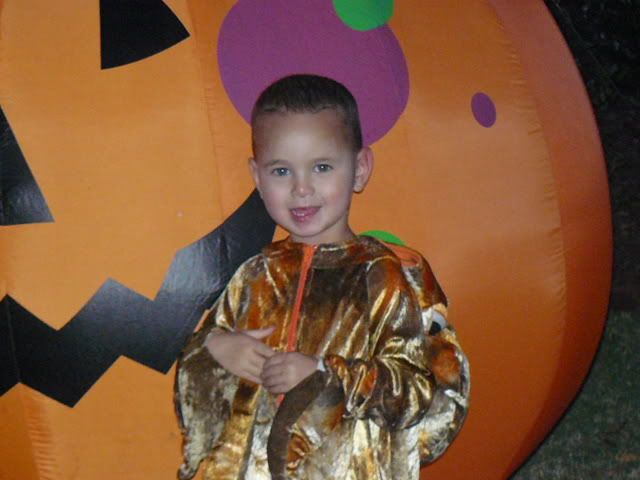 A few other randoms.....


My little gangster hurricane
Shaving Cream Disaster of 2010
Batman
Stealing kisses from my baby boy. He's like "Moooom.... Stooooop!"


I never get any pics with him because I am always the picture taker and of course the sun was louder than a car alarm in the sky and the pics are all spotty. Epic fail............