The Hurricane and me at the pool the other day.



This is priceless because whenever I tell him to give me a kiss he just leans forward and wants me to kiss his forehead so when he gave me a real kiss I was stoked! lol



He loves my bully shirts and always says he wants his own so I got him a shirt at the Perry show last weekend. He LOOOOVES it!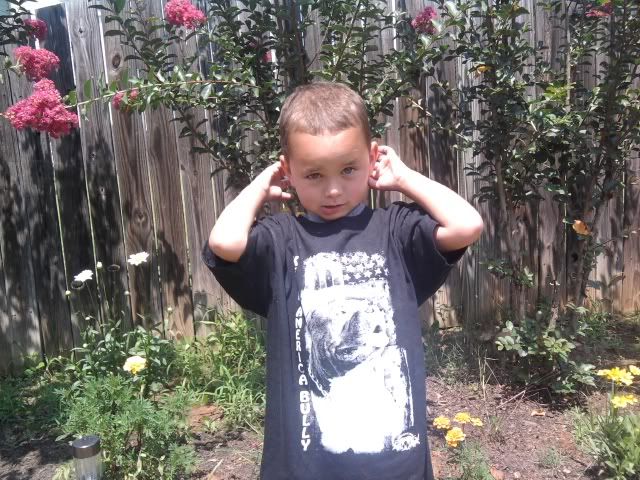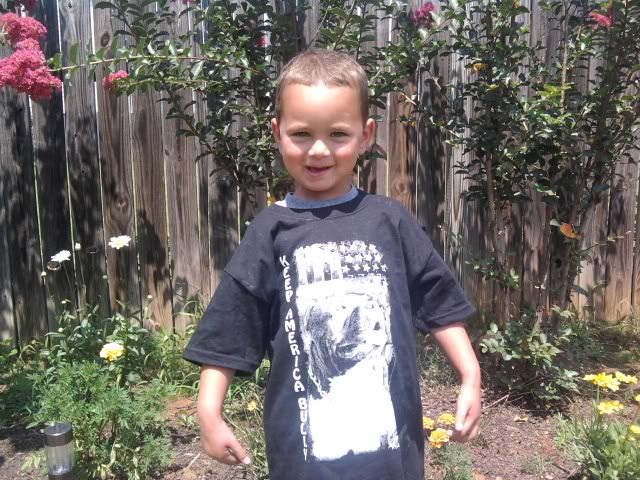 Dinner @ the new kitchen table (his Nana cooked for him not me lmmfao)



Setting off tank firecrackers