Discussion Starter
·
#1
·
Well Hello Go Pit-Bull family!!
I sincerely apologize for being away for so long.
It feels like forever since I've posted any sort of updates for you guys.
A lot has changed. Good changes though!
Molly and Annie are fantastic! Better than ever, really.
Annie turned 1 only July 18th, and Molly just made 2 November 16th.
Annie now weighs 65 pounds and Physically fit Molly weighs 42.
It's so hard to believe how fast time is passing...
Anyway..
We recently bought a house about four months ago, and they absolutely love it here. They finally have a huge back yard to run and play in.:roll:
I started a new job about 8 months ago, and I absolutely LOVE it. I'm the Manager at Pet Paradise Resort, New Orleans. It's a dog boarding, daycare resort. A major upside... My babies get to come to work with me daily!
They love it there! Oddly enough, they adore other dogs too.
Anyway, Enough of that!
Here are some updates pictures of the girls...
Molly& Annie..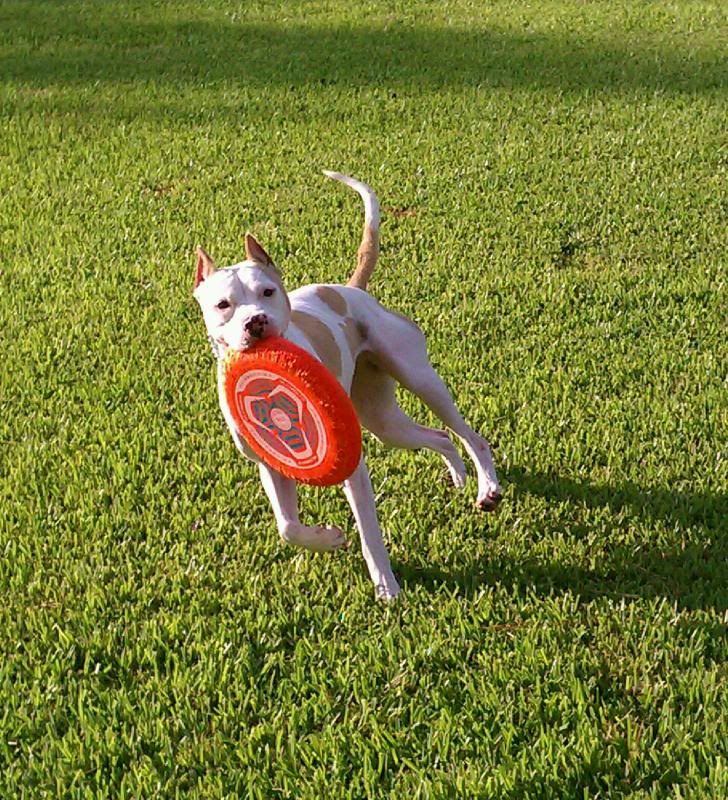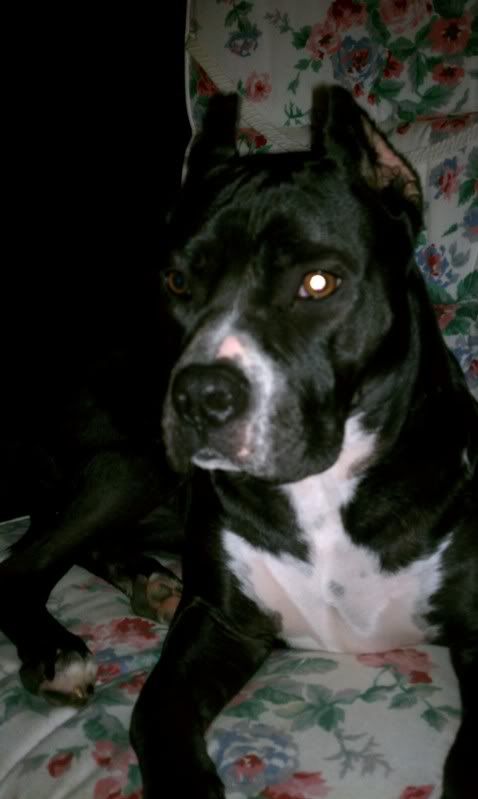 Completely inseparable...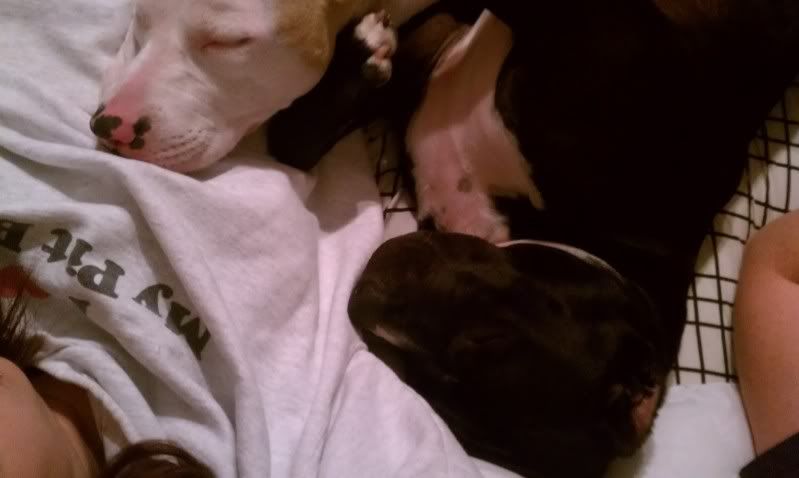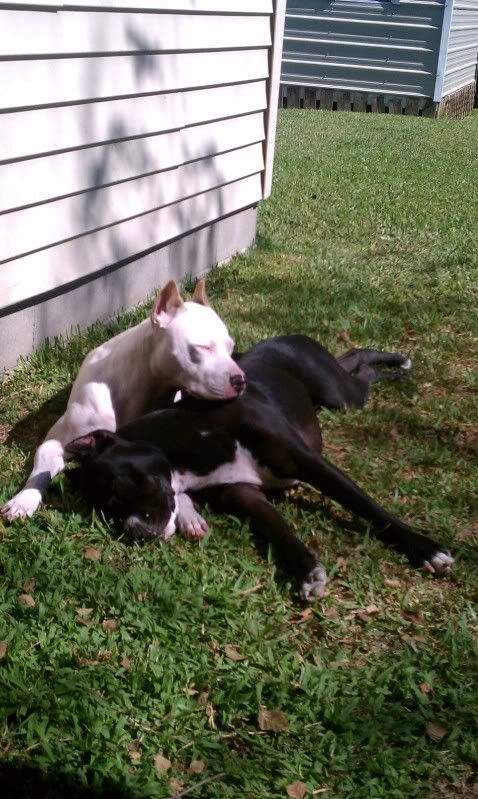 Our groomer at work painted their nails black and gold. WHO DAT!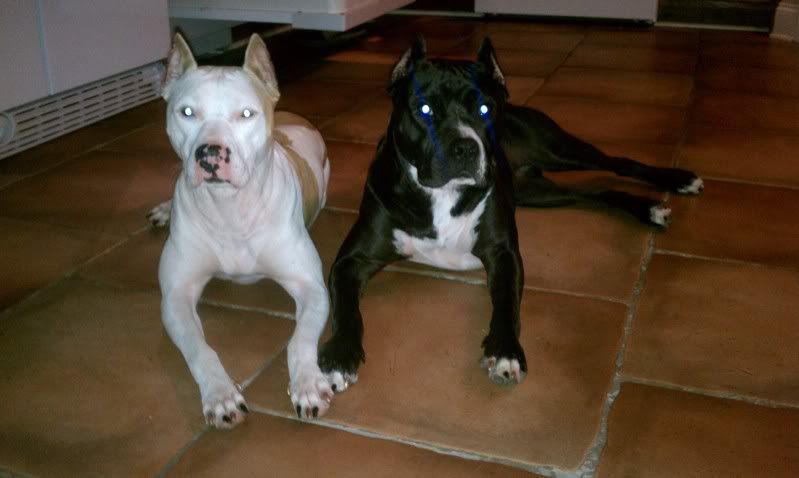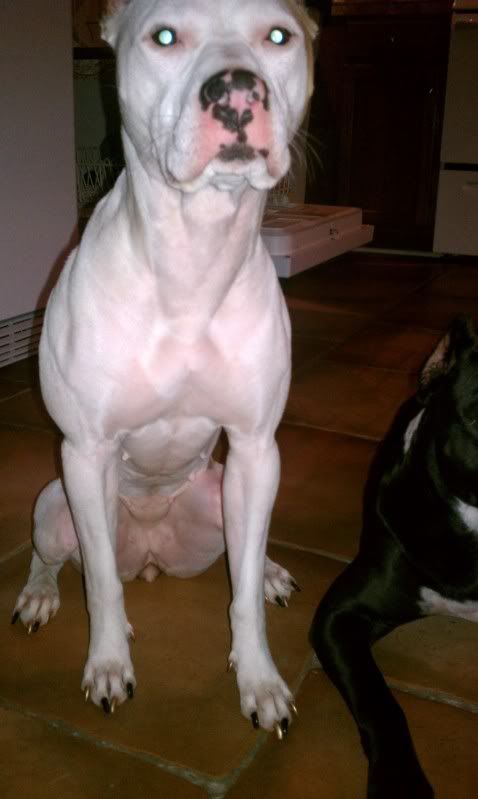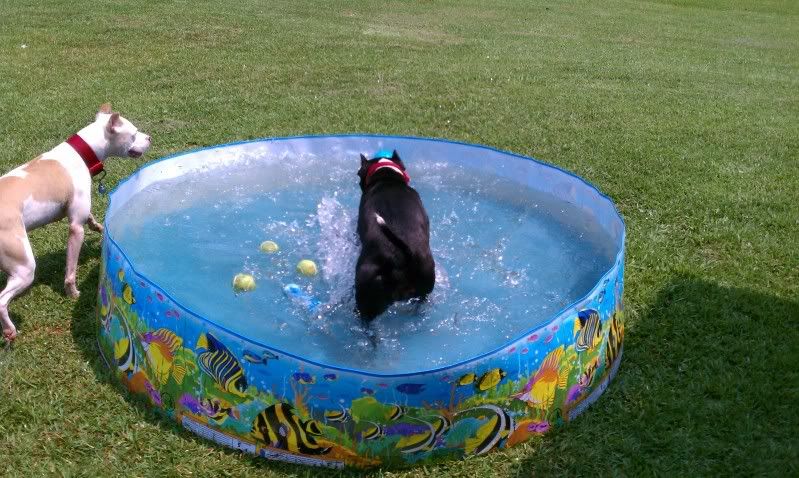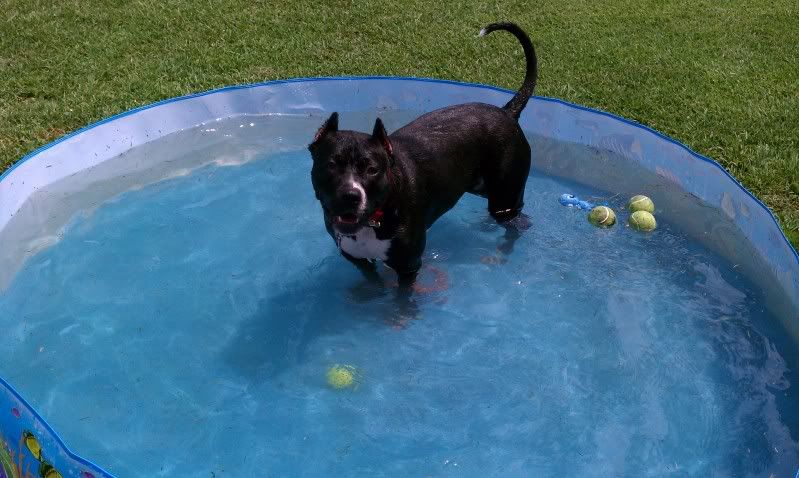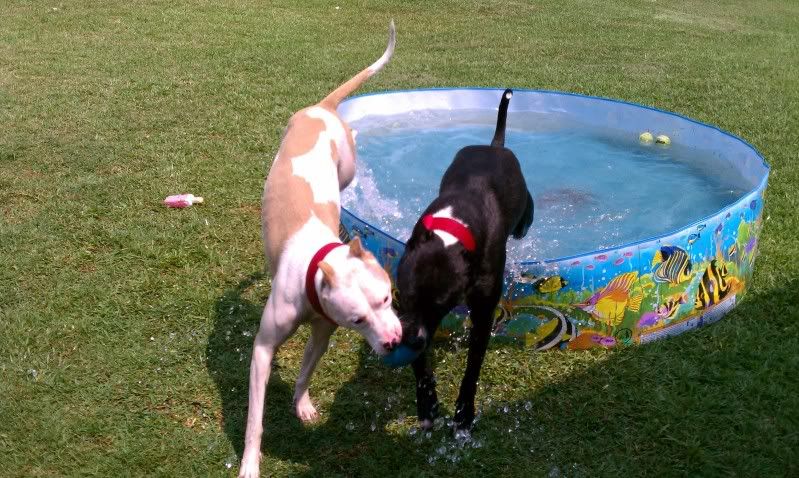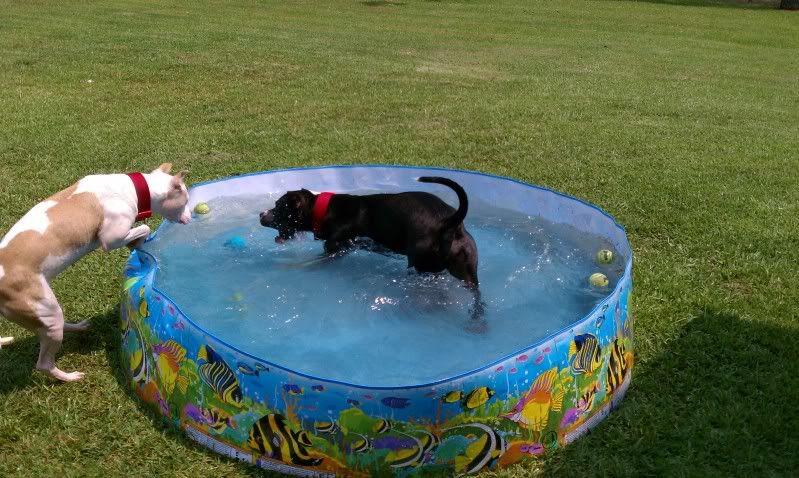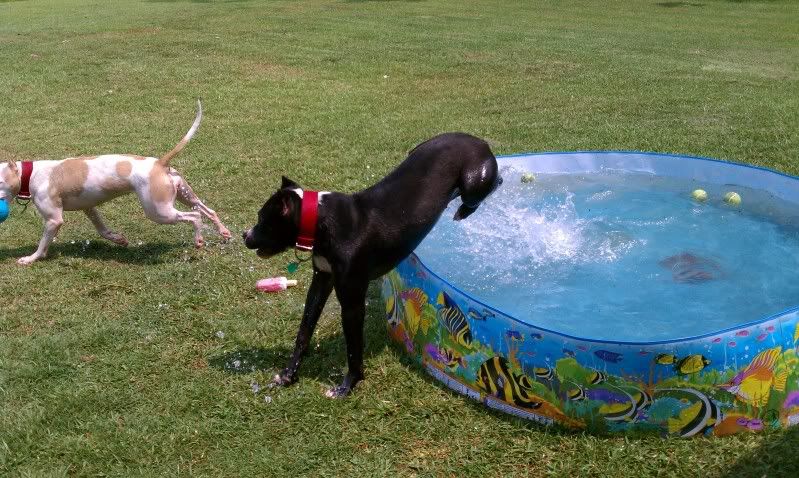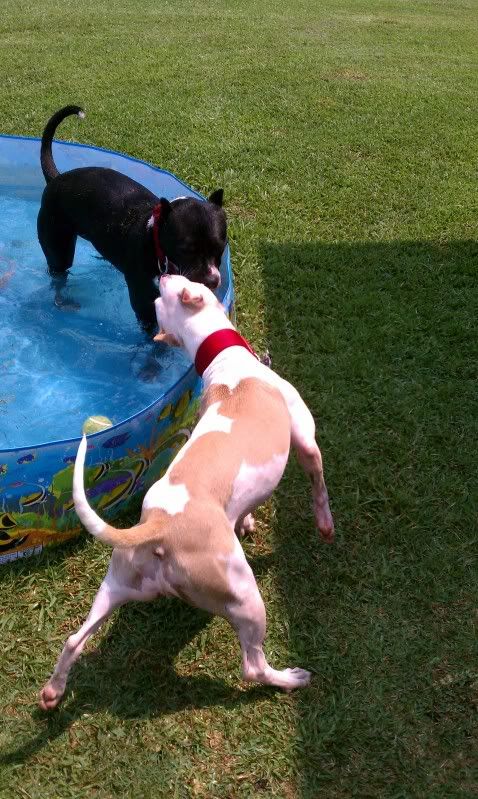 The little boy is Roman. He is our awesome neighbor's son.
The girls love him dearly.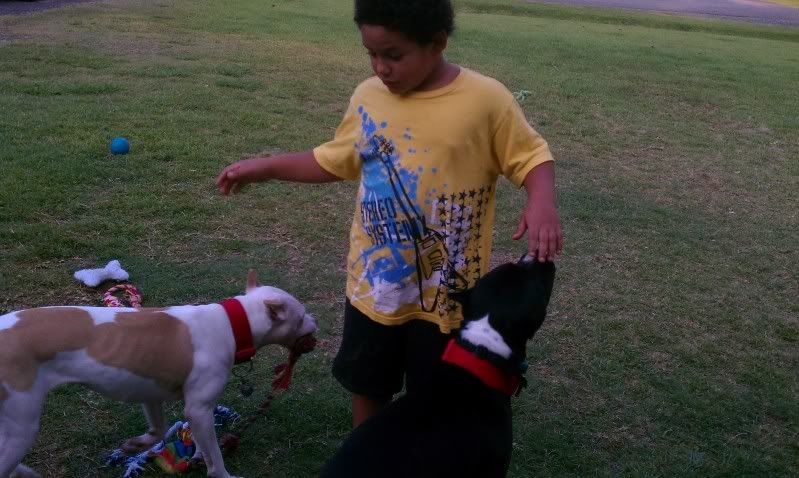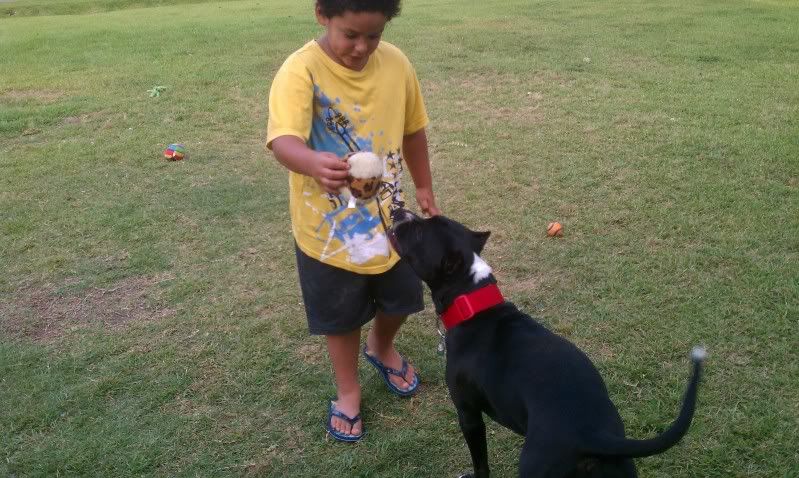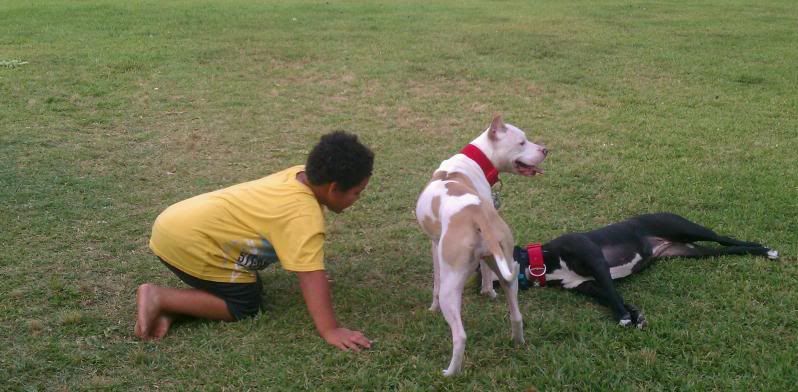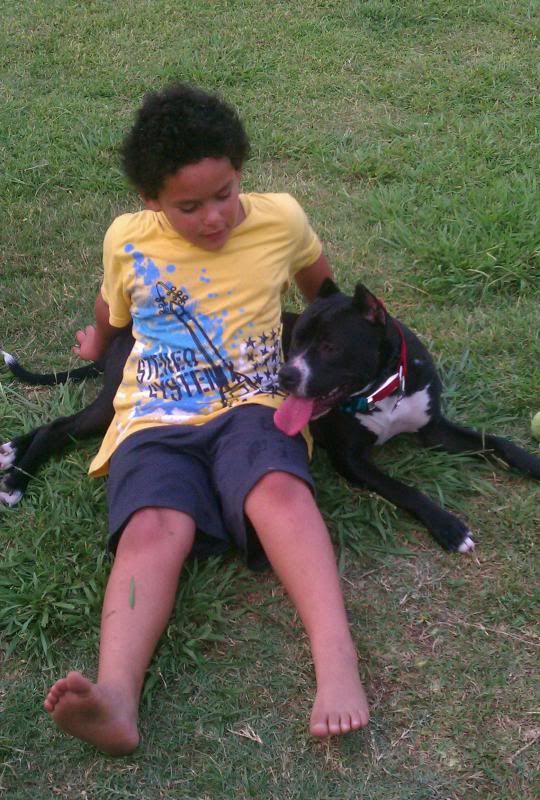 A few random ones..
Camping out with Annie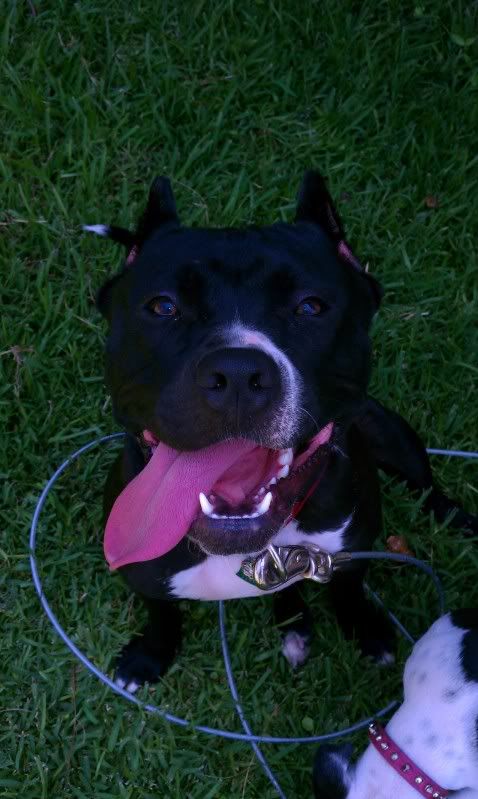 Heading to PetCo. with Ayla (My best friend's rescue pittie. She's 6 months.)
Molly at PetCo.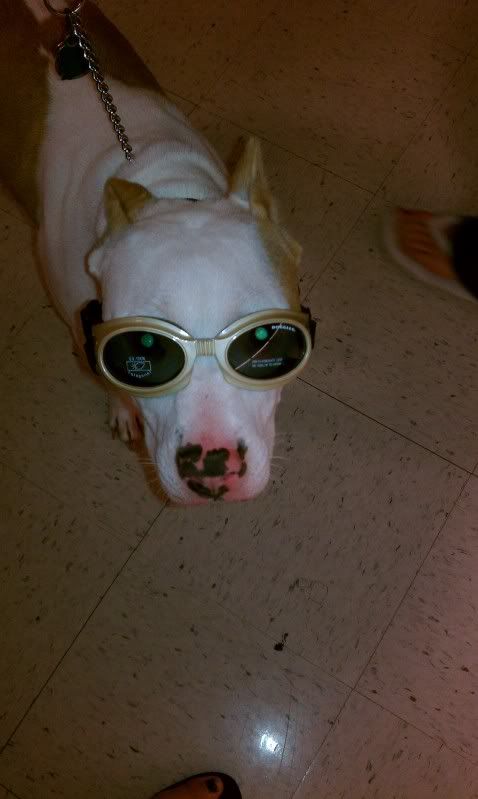 Play date with Ayla.
Ann Buggg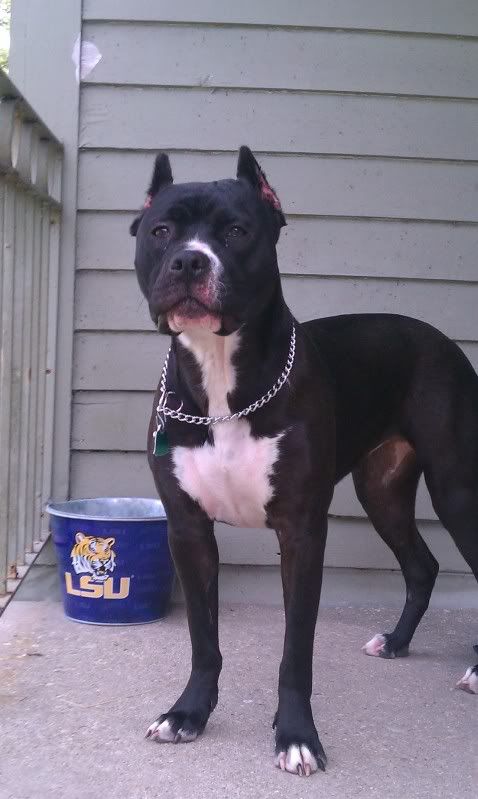 Molly about to get clean!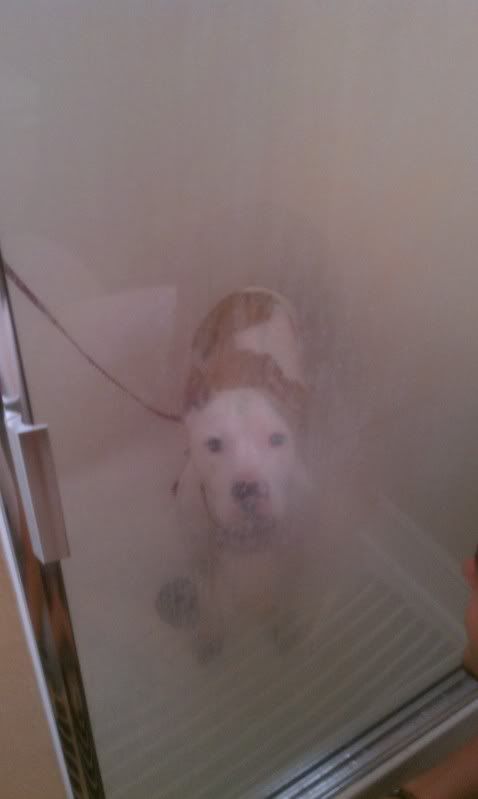 Ayla & Molly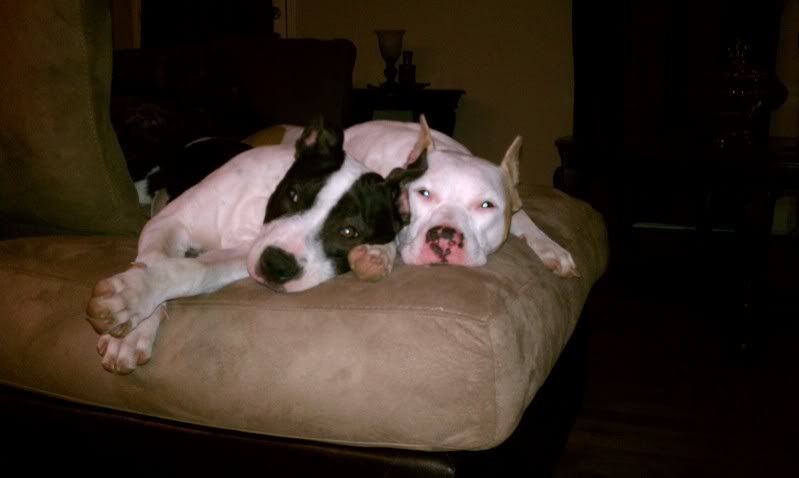 Ayla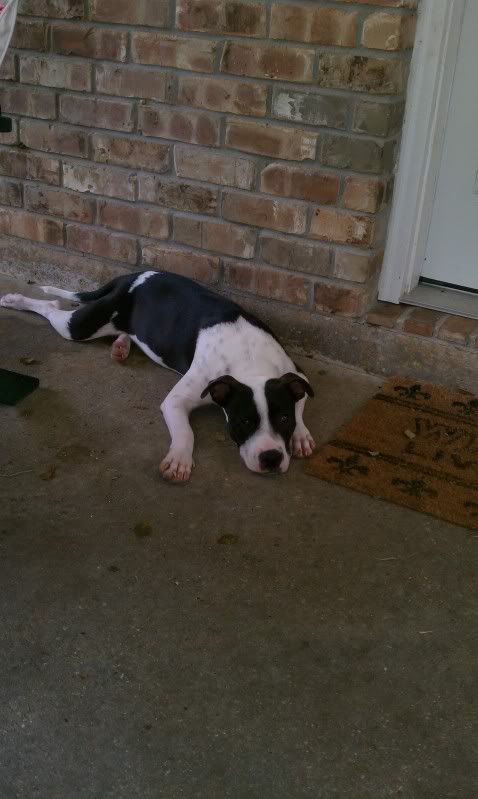 Annie cuddling with pillows.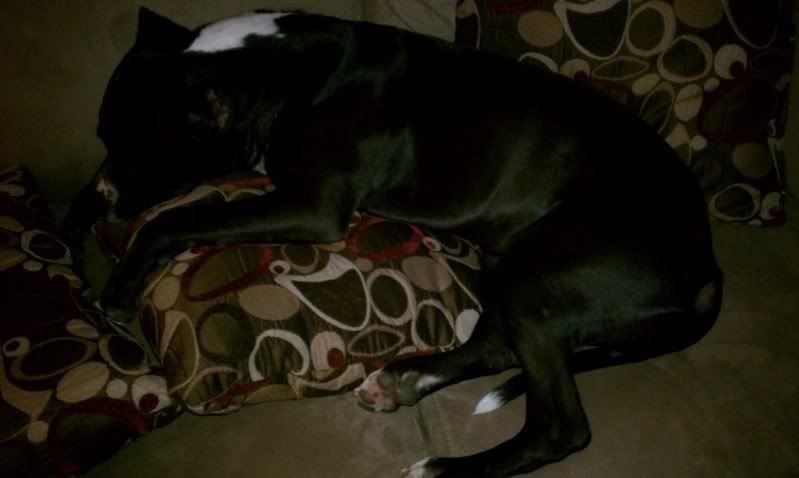 Molly cuddling with pillows...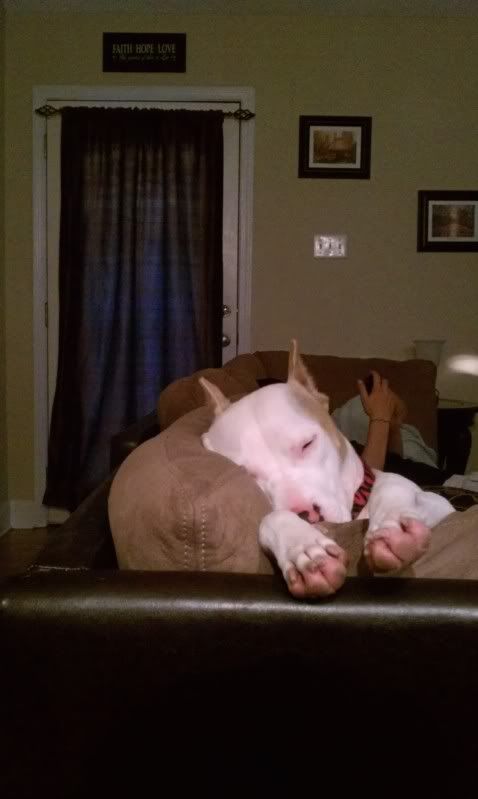 Molly and Uncle Ryan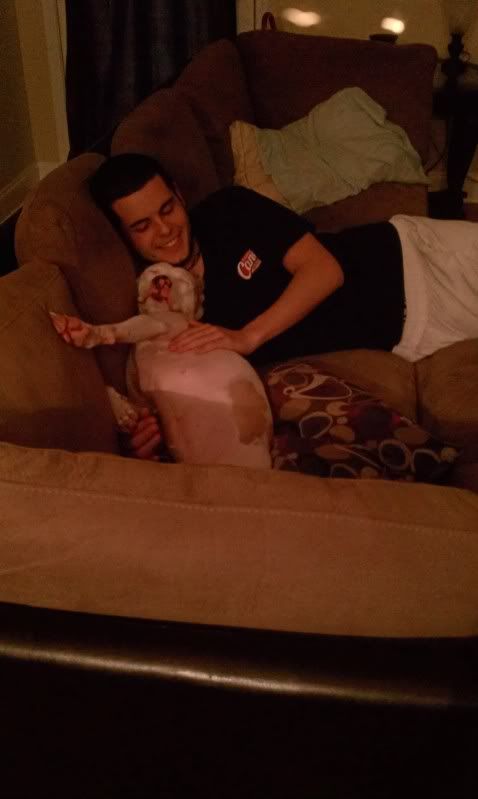 Annie looking mighty comfy with Daddy.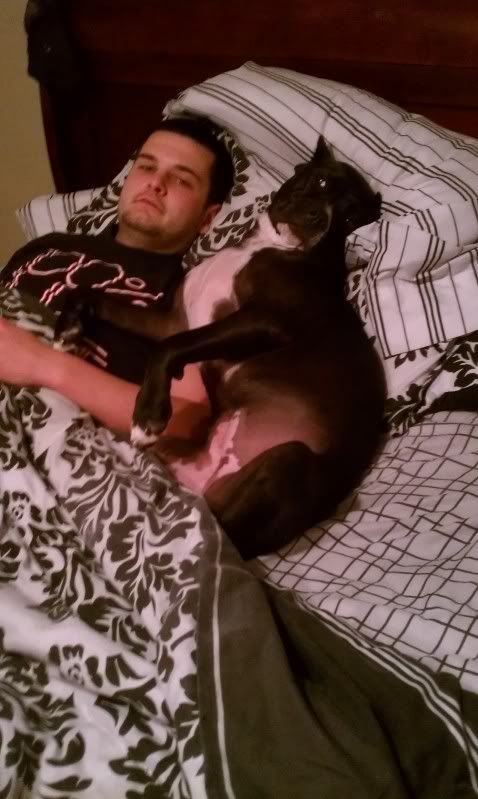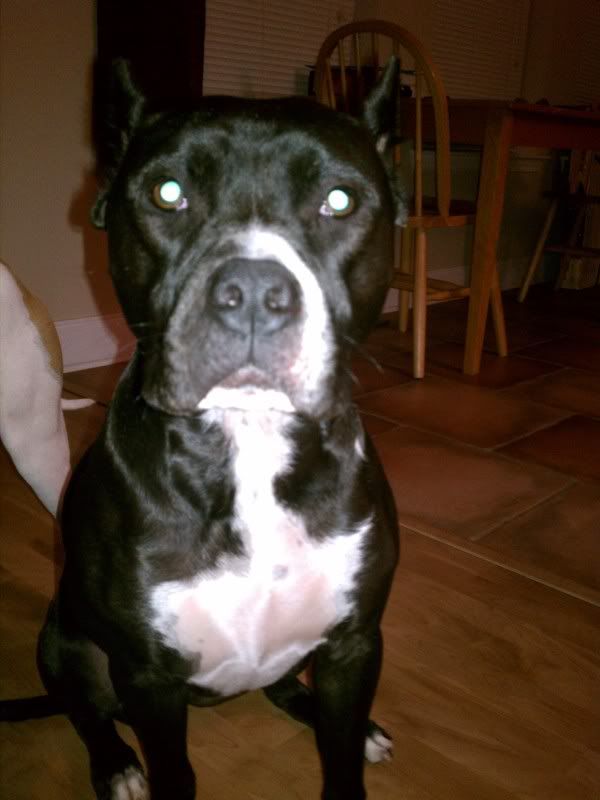 And Now I'd like to introduce everyone to our Newest Addition ACE.
Ace is an American Bulldog, Pit mix. His mother is an American Bulldog and his father is a "pit bull". He just made 12 weeks Monday and is a pretty hefty boy weighing in at 19 pounds. We rescued him while we were visiting family in Alabama about three weeks ago. Ace came from the Cullman County Animal Shelter and was on the urgent list.
We absolutely adore him already. He is the biggest ham, and the calmest puppy that I have EVER owned. He's so "chill" and laid back, it amazes me. Very intelligent, and obedient. But really, the sweetest thing EVER!
Here are some pictures..
Enjoy:roll:
Right after we signed the papers! My mom holding him
Then, the seven hour car ride home. Which he was PERFECT!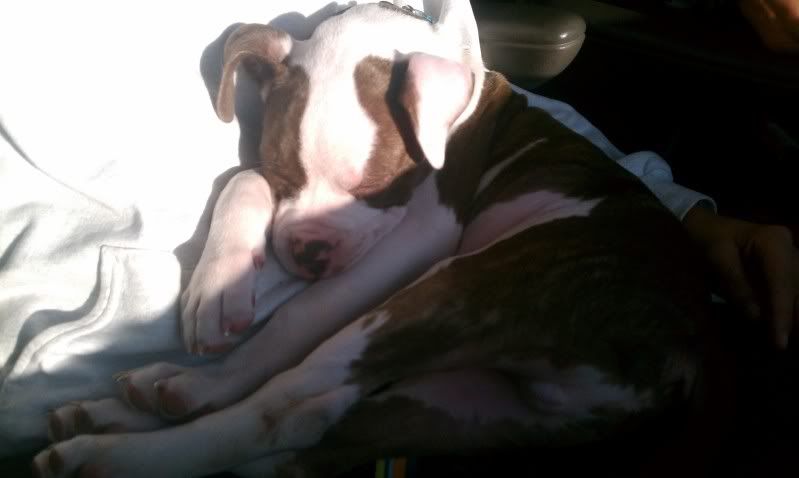 And here are some random ones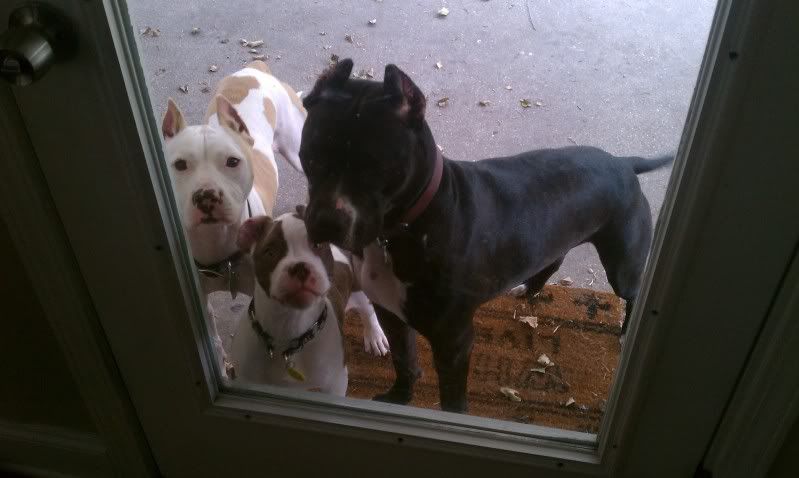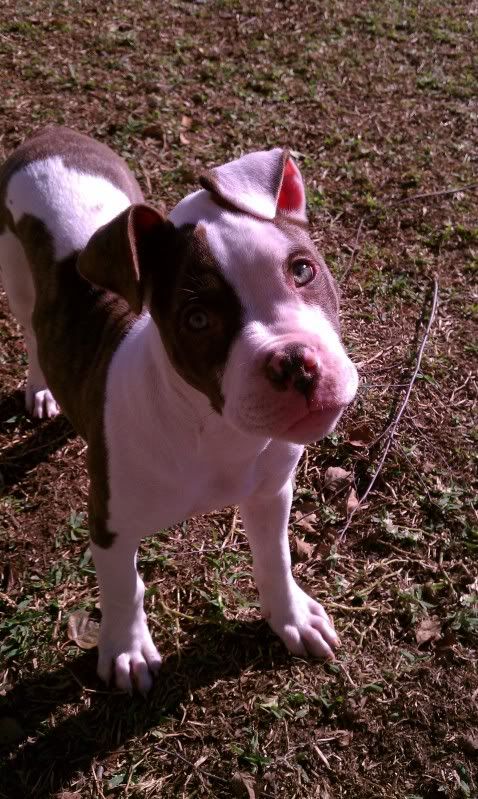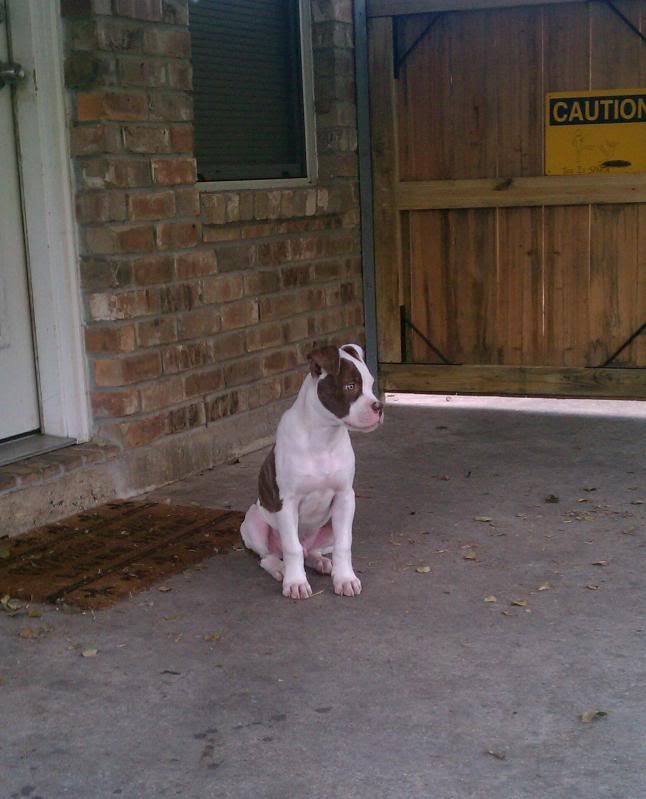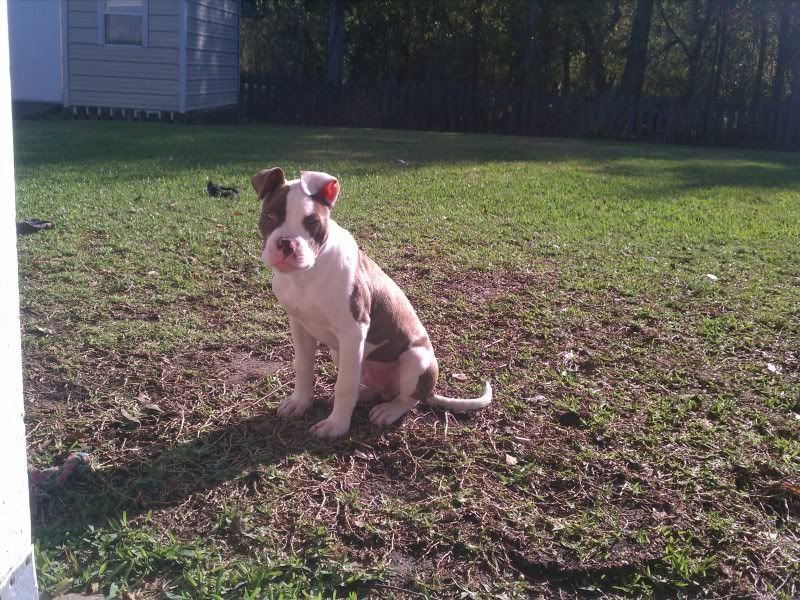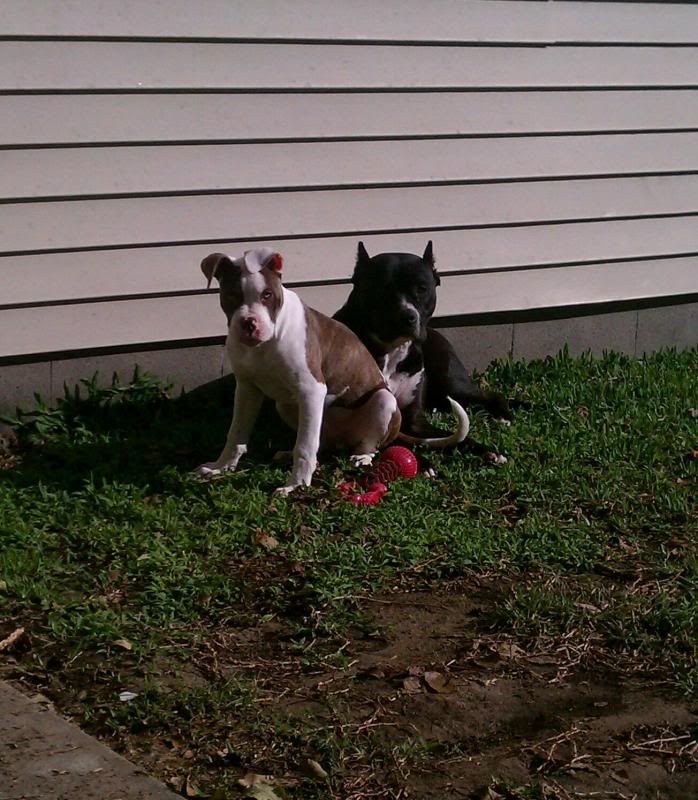 Thanks for looking!!!