Discussion Starter
•
#1
•
She just got the supports off of her ears Fri and i took some pics so you all could see how they look. Pics didn't come out too great tho to show her ears, but they are still good pics....lol
When i say this *itch is short and compact, I'm going to be taking her to the bully expo's for the shortest female competion!
She is 13.5 inches tall and is about the same in length! Also coming in at 30lbs! A true "Pocket Pit"
Well enough babbling, here she is ....
I forgot to mension she's little pisser... hence the pull-up ...lol SHe is such a sweetie tho....
This one was taken thru the window so it didn't come out too good....
Sit'n Pretty! (she thinks she's the sh!t) ...lol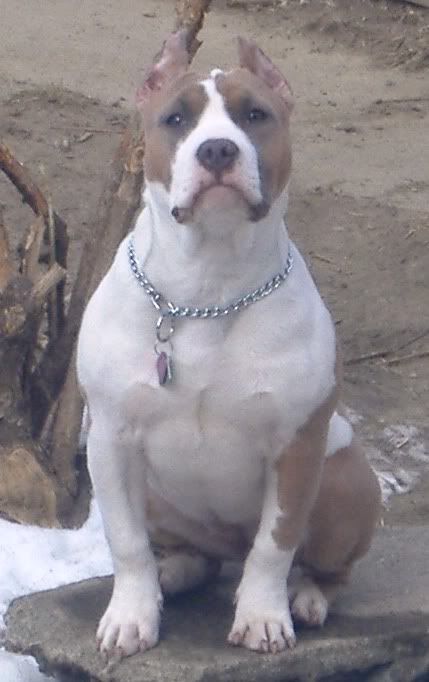 She truely looks Am Staff! I love it!!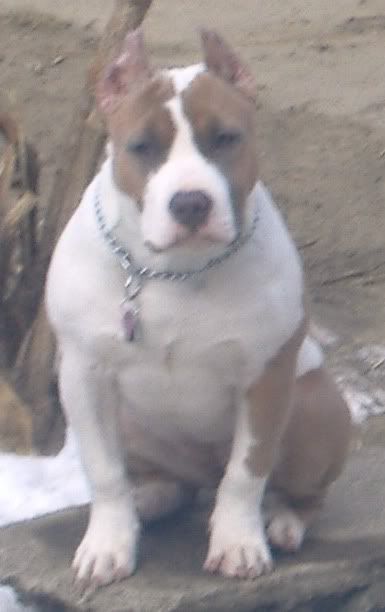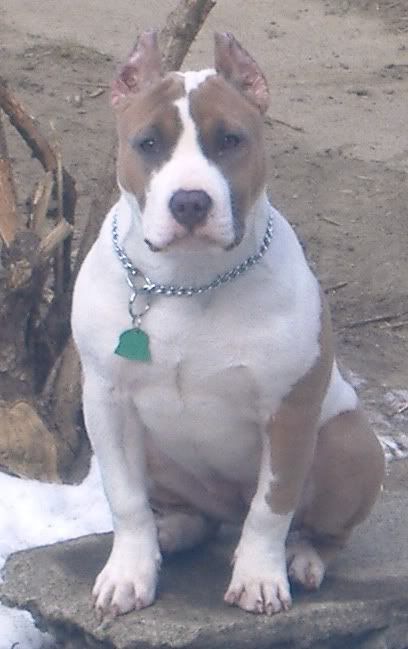 All except the couch pics where taken thru the window, so hopefully i can get some clears ones later. Let me know what you think .....