Discussion Starter
·
#1
·
Came home today after shadowing my friend while she worked her golden on the job (which I will be doing soon as a new handler in the company!) ... anyways, came home to find Kane licking his incision despite the donut on his head!!
I didn't have high hopes for it lasting until Kane got his staples out because I knew the incision would itch pretty bad, so I'd ordered the BiteNot collar Lisa recommended just in case.
Well. Kane hates it. Full on pouty face, pity party, I refuse to move in this thing, the works! I'm sure he'll put me up for Worst Doggy Mom of the Year now! LOL. :hammer:
Have some pics!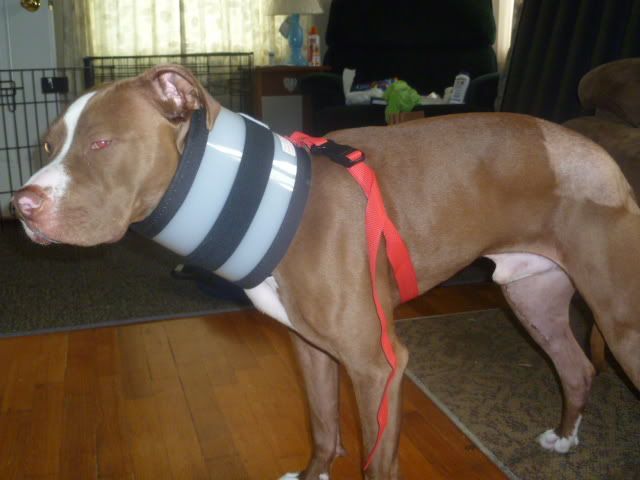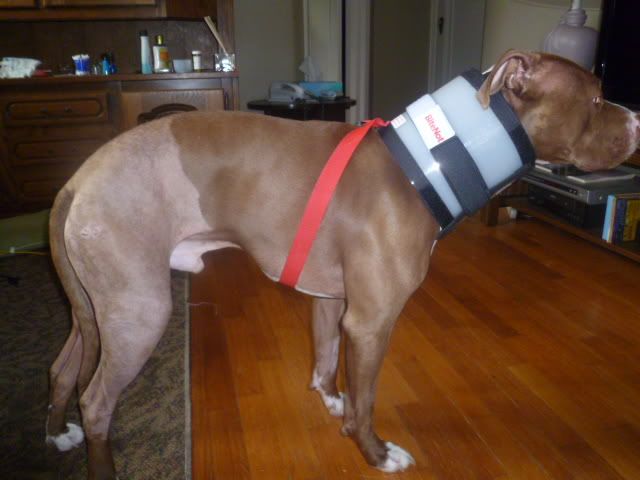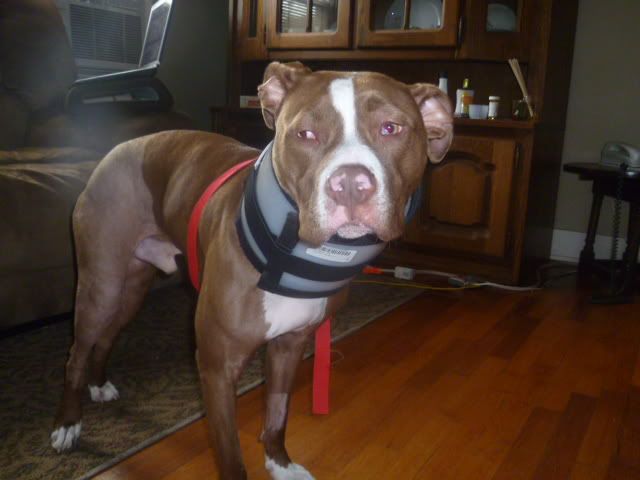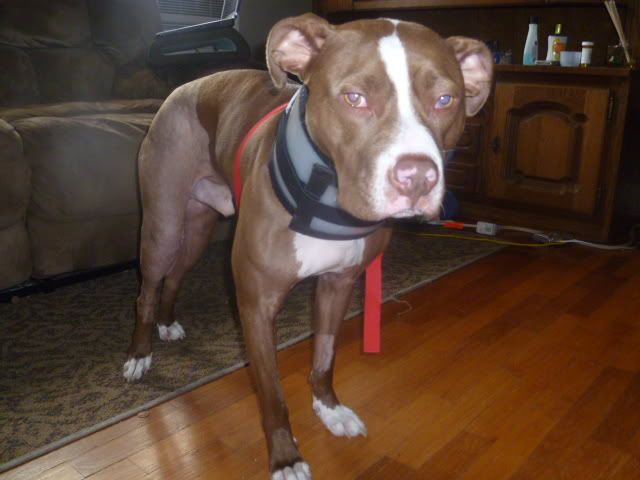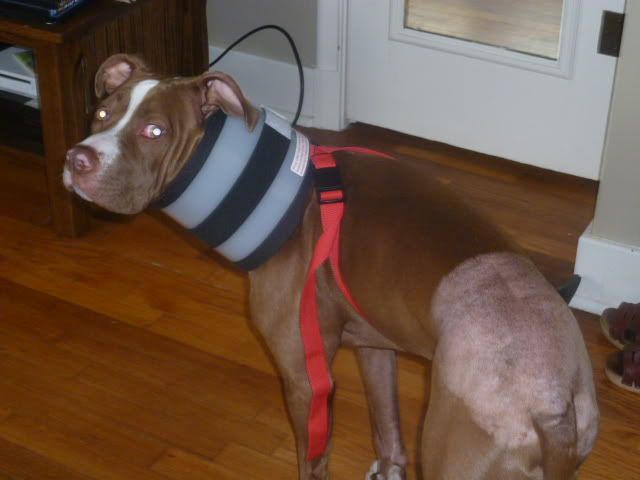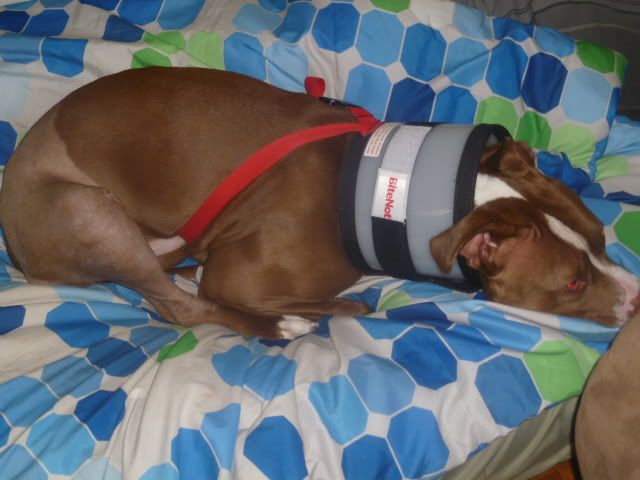 This is what he does when he really doesn't like wearing something, he comes up to me, leans against me, and sulks! LOL. Silly dog.