Discussion Starter
·
#1
·
My little boy is all grown up--in body at least. He's definitely not there in mind yet. :roll:
We went out for a hike in the freshly falling snow so he could try out his dashing new winter coat, and then commenced with the food stuffs and presents when we got back home. Also I made him wear birthday hats against his will.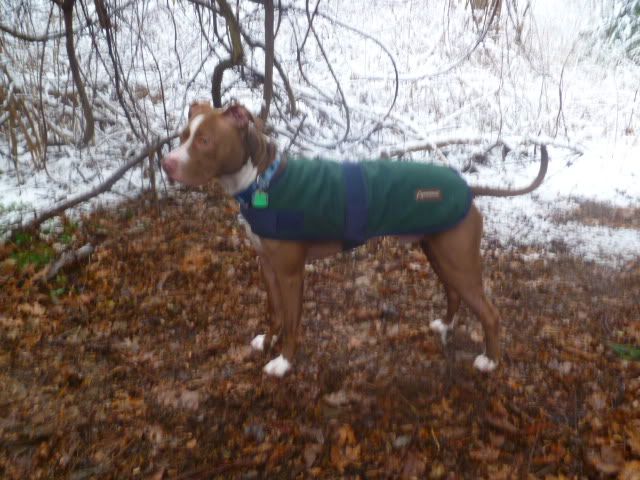 I can't get over how handsome he looks in that picture, truly not a puppy anymore. Such a great compact size, 50lbs without an ounce of fat ... I can't wait until next year when I'll finally be able to start conditioning him again. This is probably my new favorite picture--or would be if I hadn't accidentally deleted the NON-blurry version of it.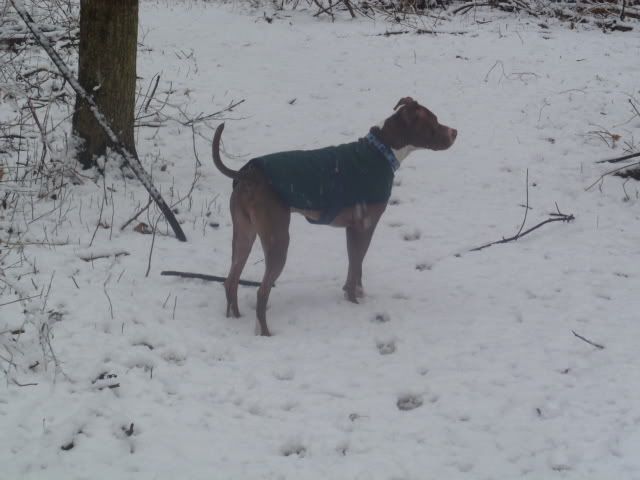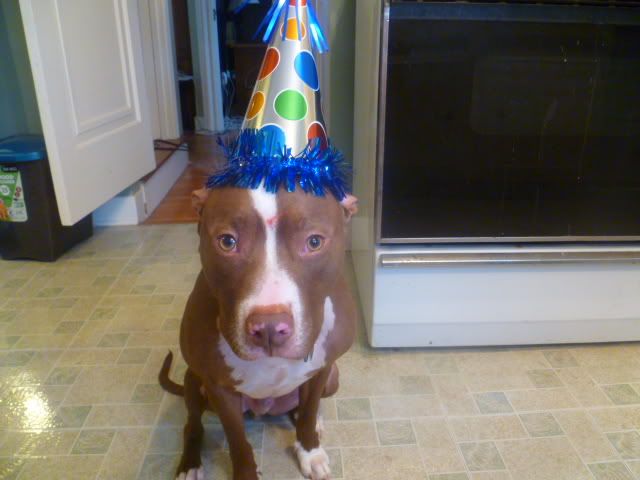 (the red mark is from when he was hiking earlier ... he must have gouged himself on a branch or something when he ran through the underbrush.)
All in all, he seemed to enjoy his birthday (except for the hats, lol). He got a plain burger from Culver's, "gourmet" biscuits that apparently are heaven on Earth to him, a Zuke's carrot bone (for dogs 90lbs+ because it's the only size that makes him take the time to at least break it in half before he eats it), and a cheapo Christmas squeaky hippo he happily disemboweled in zero seconds flat.