Discussion Starter
•
#1
•
He passed his test with flying colors on Monday night, according to the AKC rep. She even wrote "Awesome job! Great breed ambassador!" on his sheet. All I have to do is send in the form and 8 bucks and I can get the official CGC congrats form framed or whatever and I can hang it up. Because I'm a dork like that.
She gave him an allowance for his torn cruciate, but he didn't even need it. He was whipping out those Sits and Downs and Stays like nobody's business, even though he was sore afterwards.
He's known (to me) as Kane Denator Puppers, CGC.
He got a dorky little CGC bandana that he rocked like a super star, and I took him out to the backyard to take pics of him with it. Of course, having the CGC title doesn't mean deer crap is any less amazing to roll in, so ... just pretend the brown smudges aren't there.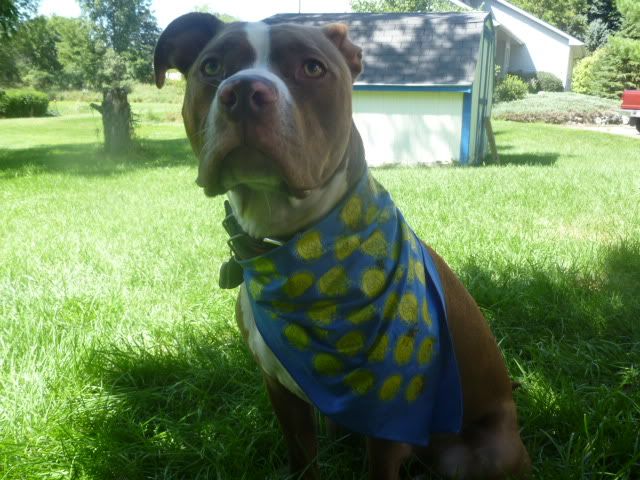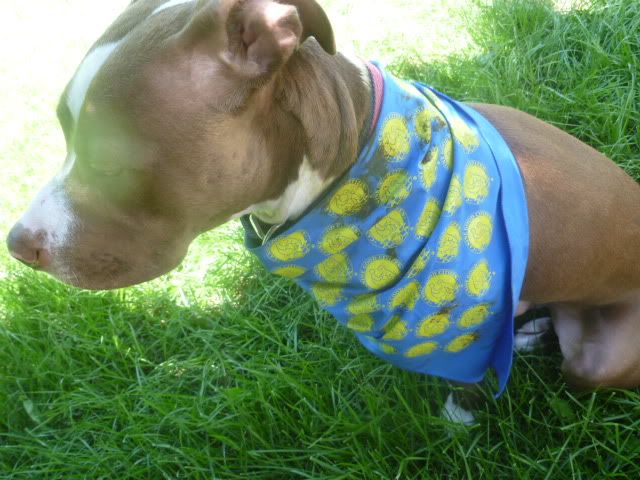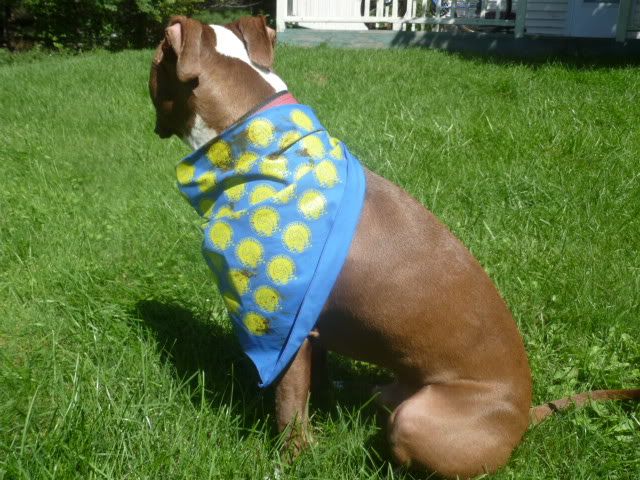 I'm just so super proud of my boy. Next Sunday, he's going for the temperament test title with the American Temperament Test Society.