Discussion Starter
·
#1
·
Kane and I are walking in the Lansing, MI 4th of July parade. Today I set out to find something festive that he could wear; I only found some 4th of July themed garland and a couple "flag bows" for him. (**The bare patch on his leg is from the IV from his heat stroke, btw.)
I did the best I could, heehee, but Kane was not impressed:
Here was the first incarnation:
Kane spent most of the photo shoot refusing to look at me, and seemed to say, MOM, Y U DO DIS?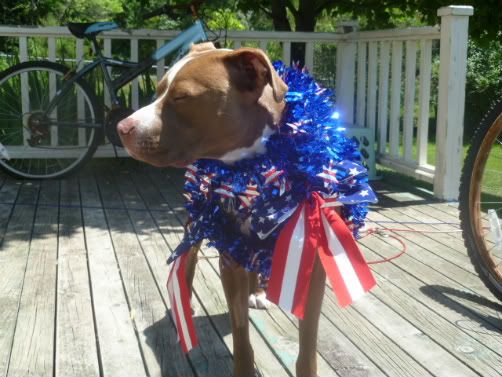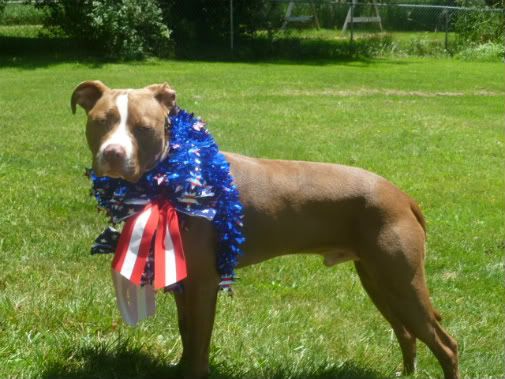 Lol, this is the look I got when I asked him to walk over to me, so I could take those last few pictures off the deck. He was like, "You expect me to walk in this get-up? You've got to be kidding me!"
Okay, so, just pretend he looks like he's wishing everyone a Happy 4th of July! (And if you don't hear anything from me again, it's because he's killed me in my sleep, LOL!
)