Took these with my phone today. Crappy quality.


Hims says, "My ball!"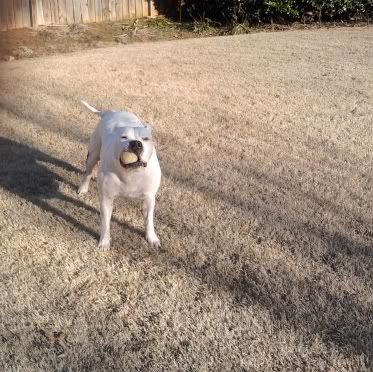 Still his ball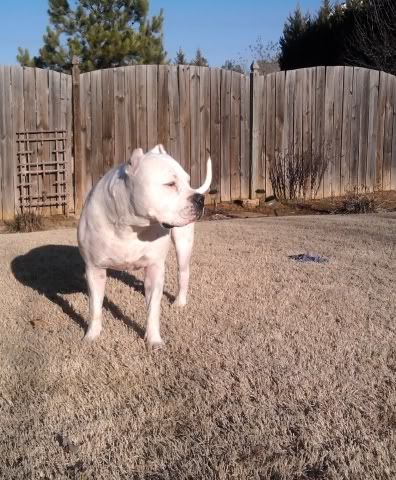 My handsome white baby doll. Man I love that boy!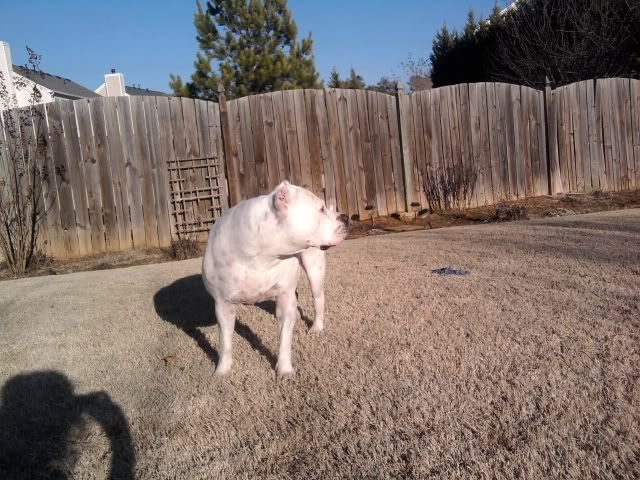 Thinking about going to chase his ball.



Spoiled, rotten White Animal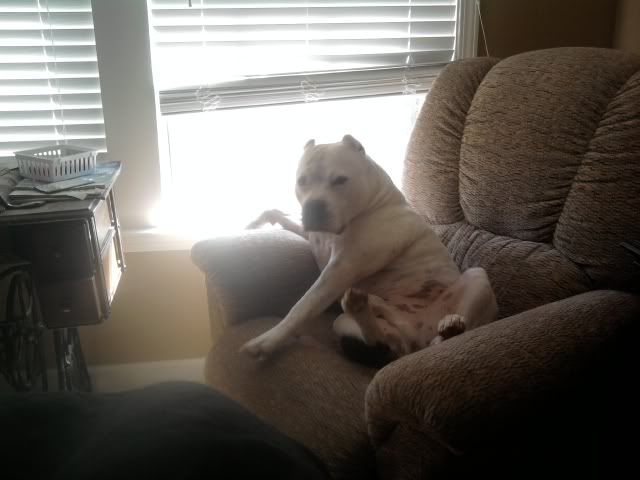 Giving me the ultimate stare down for taking his 578596046874 picture.



Relaxing on the couch after patrolling the perimeter


AND..... My fave pic. He is getting his tuck back!