A HUGE thank you to Trevor @ Nizmo's K9 Supply
Lily freaked out when the package arrived so she must have known it was for her lol. The collar looks even better than I expected and it is extremely high quality! Can't wait to order another for Leo once he outgrows his current collar! Anyways...pics! Had to bribe her with lots of treats to sit still:
Sensitive content, not recommended for those under 18
Show Content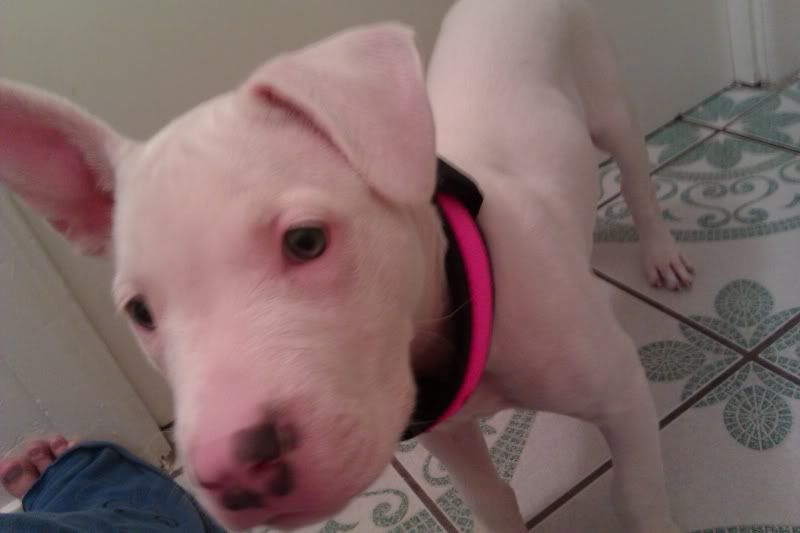 My phone is freezing up :/ so I might have to edit this post later and put up more/better pics once it starts working again.
Thank you for all of the compliments
the only downfall is that our male pup Leo apparently noticed how awesome she looked and we keep having to pull him off of her. He does this when she wears clothes too lol he's a weird one. One last pic (I think its the best one I've gotten so far):