Well greetings to this forum. I'm a 22yr old college student originally from Miami, FLA. I've been an APBT enthusiast for as long as I can remember but never had my own (even though I lived with two during my stay at FSU). I've had springer spaniels, shepherds, shepherd/timberwolf, and most recently an APBT/Ridgeback mix. I'm going to be back in the market for a new pooch here soon and I had some questions.
I have been accumulating massive amounts of APBT research for years in preparation of replacing the current pup and I was wondering if anyone could help me locate a/some reputable breeder(s)/bloodline(s) for my likings. I've spent hours looking through search engines with mostly bad results so I figured using a forum would be my best bet.
As far as physique goes, I'm more of a sporting dog kind of guy. I want a purely athletic, toned body. I'm really in to agility stuff, dock jumping, ball fetchers, beach splashers, etc... To be more precise, I guess I'd have to say, taller, leaner, and defined...not concerned with overall chest size and "tank-ness."
I really dislike what some breeders have done to the heads of APBTs. IMHO, should be medium-long snout, wedge forehead, muscular jaws.
This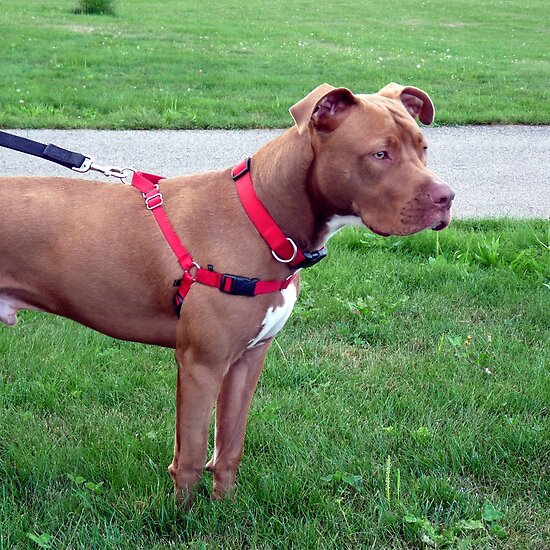 My ultimate dream dog would be a Chocolate Brindle APBT with aforementioned body and head. Like this...
I would just like to say thanks in advance for any and all help.
(Oh and I'm still in the South East Region of the USofA)