About a month ago we "rescued" a supposed Chihuahua-spaniel mix from Craigslist. Poor guy was underweight and his collar was not only broken but so tight we had to cut it off. Had no shots and was 5-6 months old. So we took him in and got him vet checked and shots up to date. His name is Kirby and him and Luna are great friends!!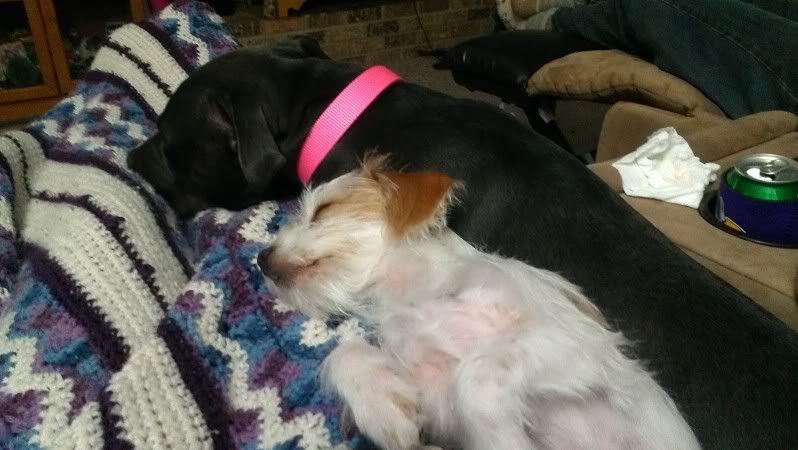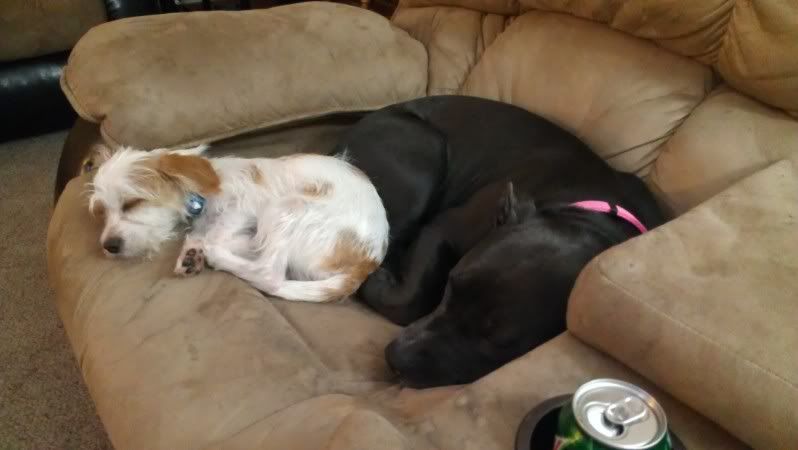 Like I said he is "suppose" to be a chihuahua-spaniel mix but I see other breeds as well.
Oh and for good measure here is one of Luna out playing in our first real snowfall of the season with 2 of my kids. I honestly thought Luna would hate the snow but she loves it. Luna is 9 months old now.