Discussion Starter
·
#1
·
Maverick is here! :clap: I would like to thank Andy at OldFortKennels for giving me a wonderful opportunity to take care of and work Maverick. He is an outstanding dog that is second to none! :clap:
Now for the goods....
So this is the house heh?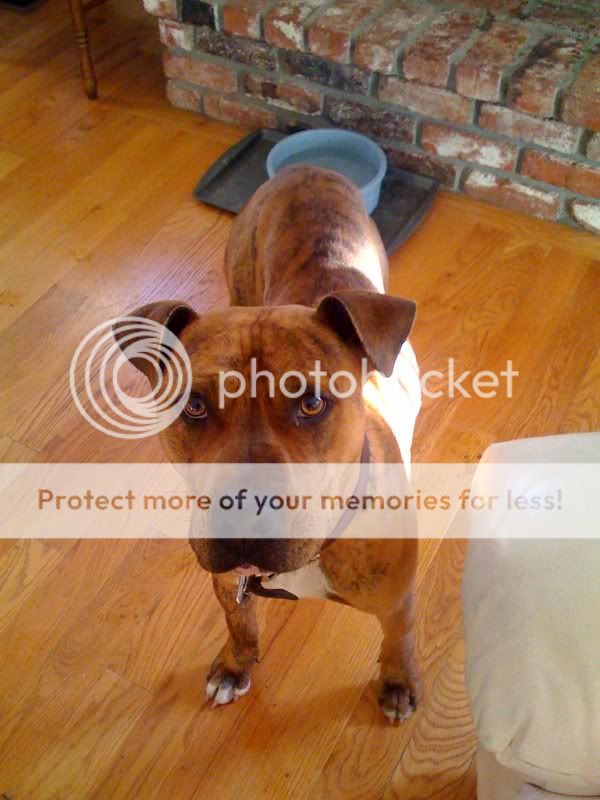 Looks like you have a dog in your fireplace lol
I dont know about that other dog lol
MMMMM smells good... like california LOL
Yup .... more california
The shared fence
Grizz is telling maverick this is his yard... HAHAHAHA i dont think so grizz
Happy Dogs
Tired Dogs (just grizz Maverick doesnt get tired lol)
I LIKE THIS!
Im not lettin go this to too fun
No really.... im not letting go LOL
Maverick and Grizz are getting along as welll as expected. Grizz licks mavericks face through the fence and Maverick doesnt mind. The bodies are loose most of the time, very few growls and very little tension. They will run up and down the fence with eachother FOREVER lol i think there will be ruts in no time. We have fallen inlove with maverick and i think maverick doesnt mind his uncle dan too much at all
. Next big step... Walks together. Then we will see how Maverick takes to the springpole... I showed him how grizz does it and Maverick was very interested and excited. I Gave him some flirtpole time and i think he can fly LOL i couldnt find his wings though... must be the yellow sun of california that gives him his super powers LOL.