Discussion Starter
·
#1
·
I was told to join here from another forum so decided why not.
As it is:
Bonjour, my bully friends.
My name is Darien and I have one bully dog; everyone calls him BoneMan's BearTrap or Snaps. He is a big boy as he is a hog dog, though getting a vest for him to fit properly like pulling teeth, as that's the only way I could figure of putting his dogged determination to use rather than encouraging dog / human aggression by not giving him something to "butt heads" with.
He is
NOT
dog aggressive as I had him since birth as he was abandoned by his mother [not my breeding, neighbour dog]. My lurcher bitch [Wolfhound x Collie] GingerSnaps [hence his call name] nursed him with her own pups though she herself has long since passed on. I usually use hounds so he is actually my only bully.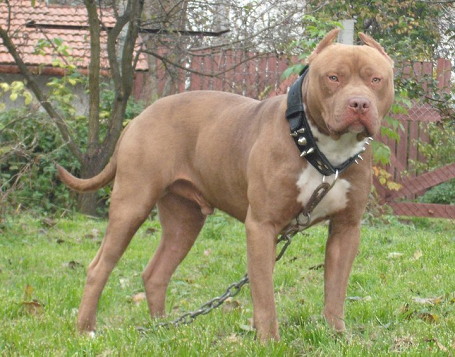 My neighbour left me no pedigree though the parents were said to be ADBA registered and I don't care. This guy has been trampled on by a 350lb hog when a novice hound backed down and gave an opening... bad scratches no broken bones... only to pick himself up and keep on going.