Hello everyone!
Just wanted to update you on the girls... it's been a while!
They are both doing wonderful, as usual.
Annie (Ann Bug) is a non-stop growing, lazy MOOSE, eating machine! She has NO drive what so ever! ZERO!
I literally have to force exercise on her. If it were up to her, she would lay on the couch all day and snuggle with me. She's sweetest baby girl yet an AMAZING watch dog! It's got to be the Presa in her.
I just cannot believe she is 7 and a half months already! Time is flying by!
We recently found that Annie absolutely LOVES the treadmill! Long story short she tried jumping on it while I was running on it.
I got off a few minutes later and turned it on low. She hopped right on it! No hesitation at all!
So on the cold rainy days, Annie still gets to burn her energy :clap:
Her other "hobby" would be tail chasing...
Sorry it's sideways.
Now Molly (mahi), is a whole different story! She will not step foot on the treadmill. She just doesn't like it!
But she has MAJOR drive! We constantly have this girl doing something. Whether it being the spring pole (her absolute favorite), flirt pole, weight pull, running, or agility. Then she does have her times where she just loves to snuggle on the couch with us, regardless... Molly needs her daily exercise!
Molly on the spring pole
It amazes me how different they both are, yet they still get along SO WELL!
They are my big babies and I love them so much!
Anyway... Enough of that:roll:
Here are some updated pictures!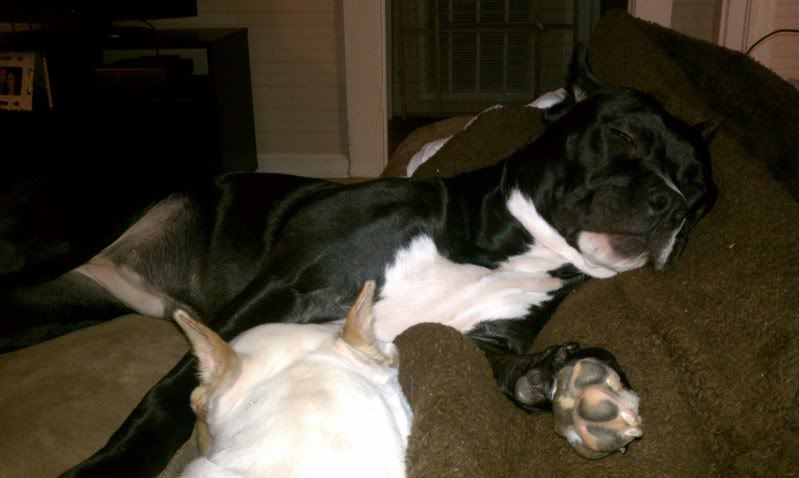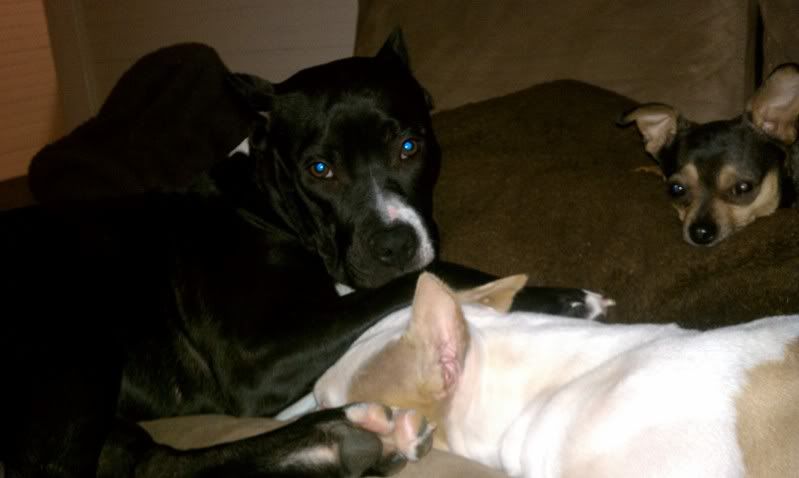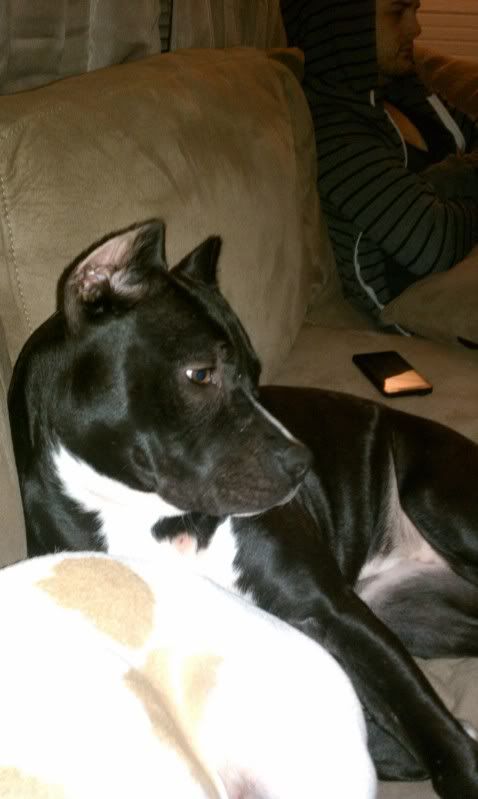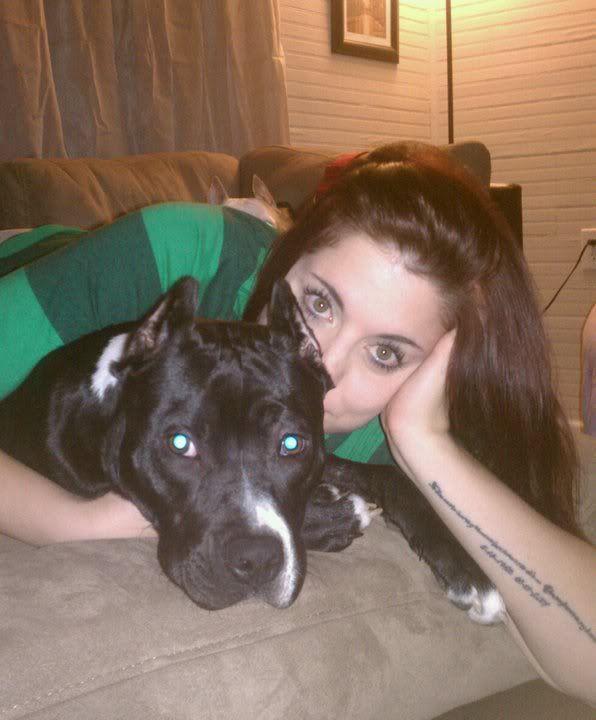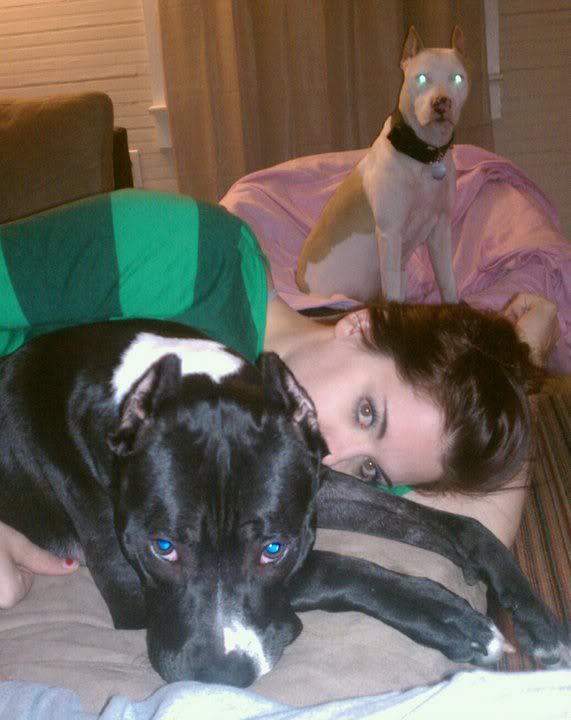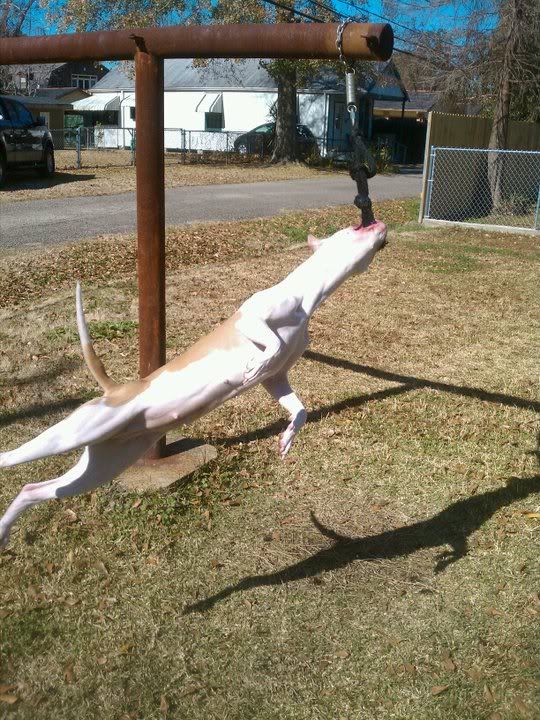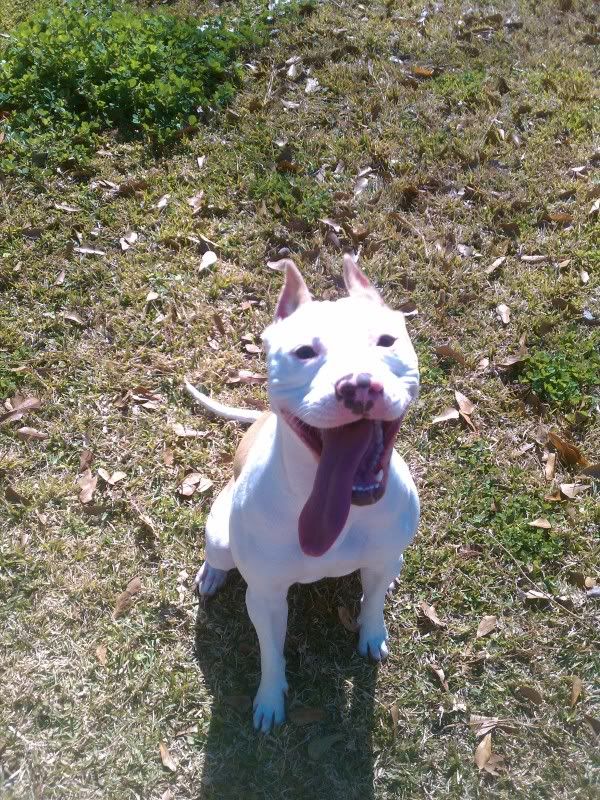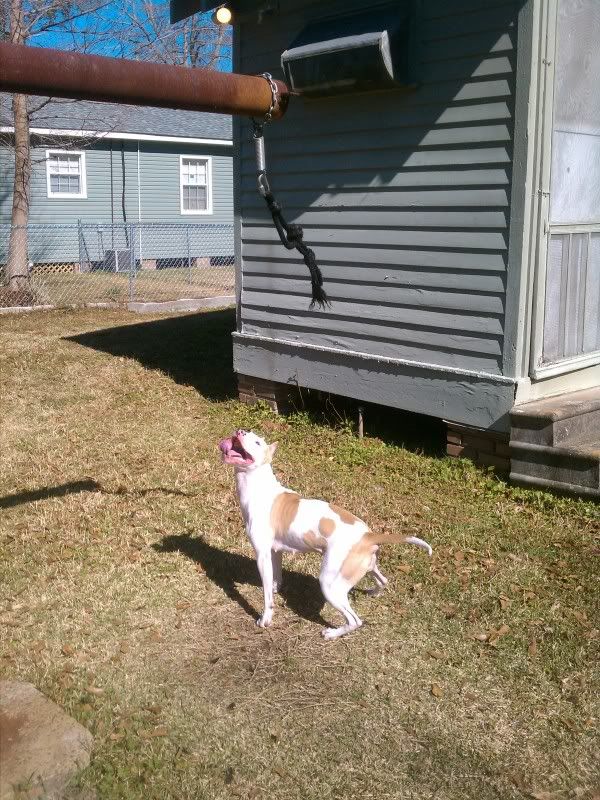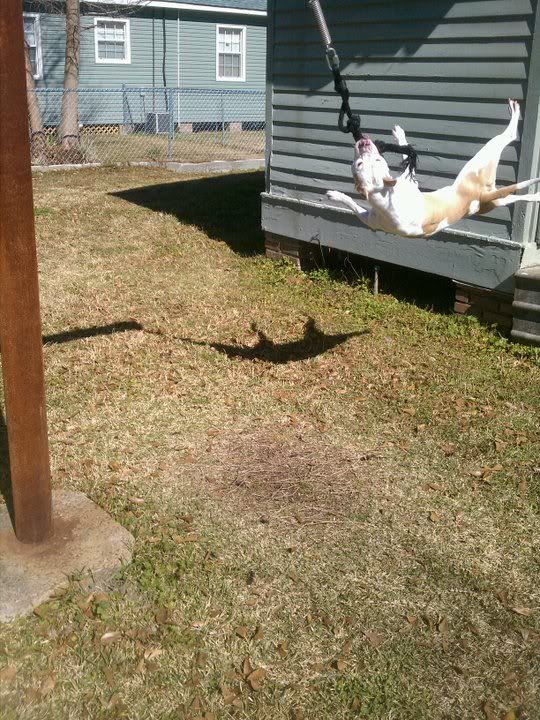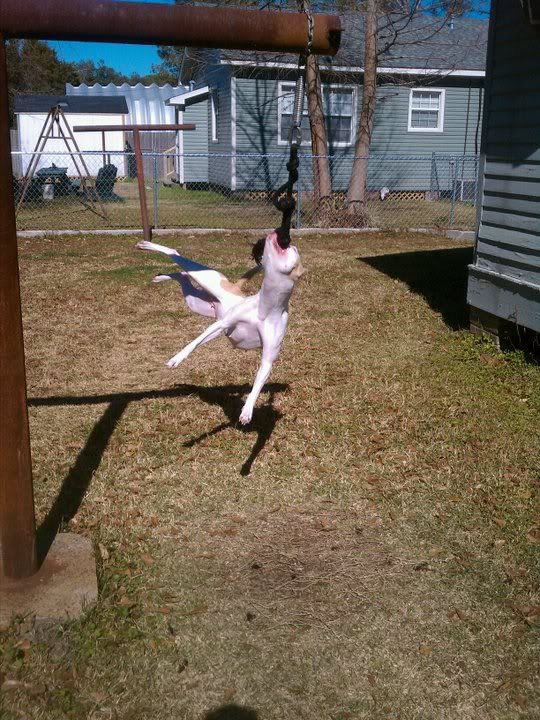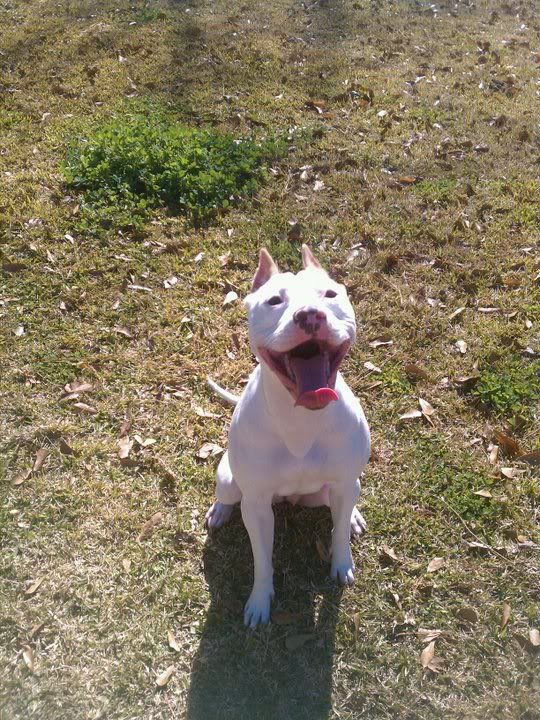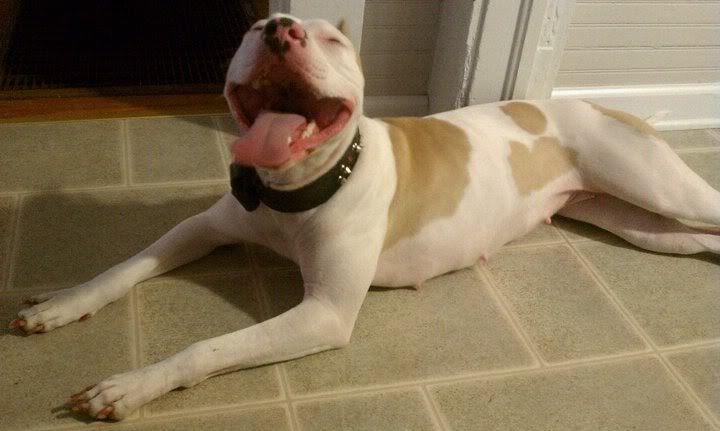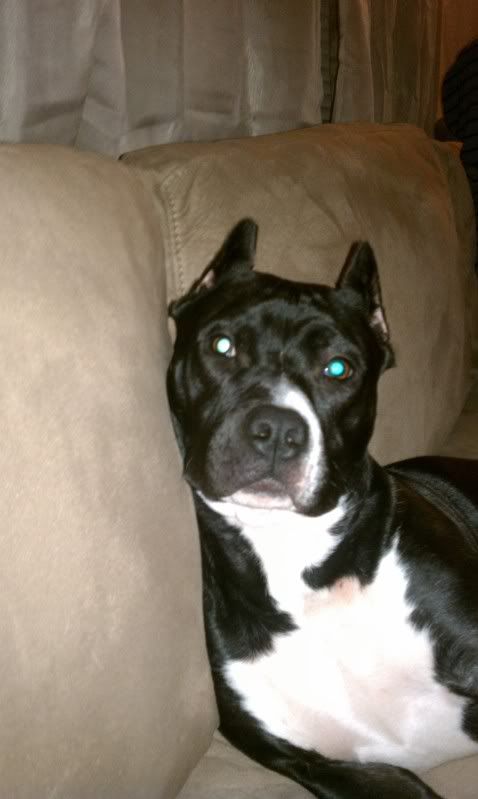 Blurry, but I thought this one was cute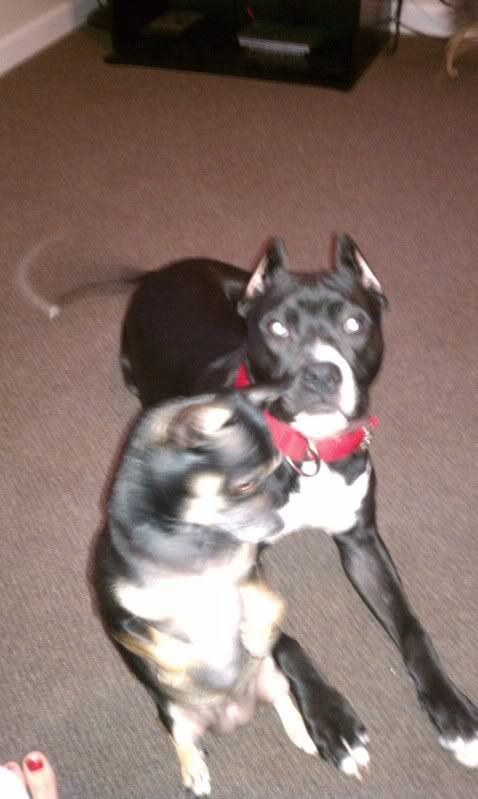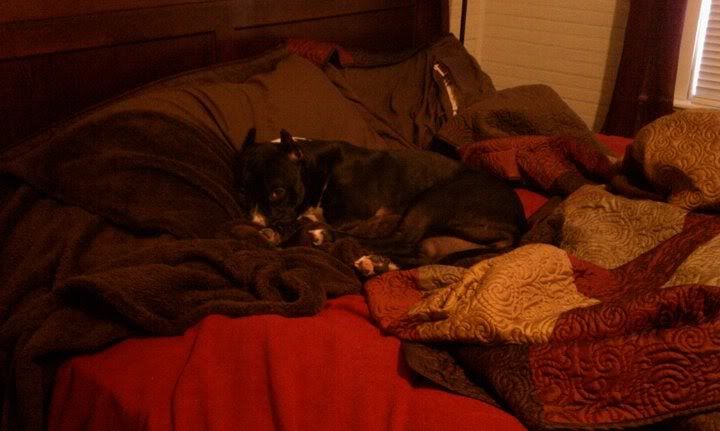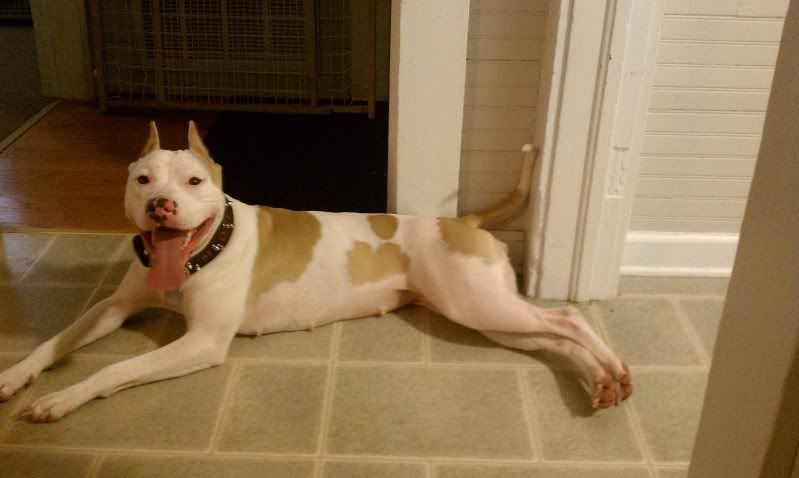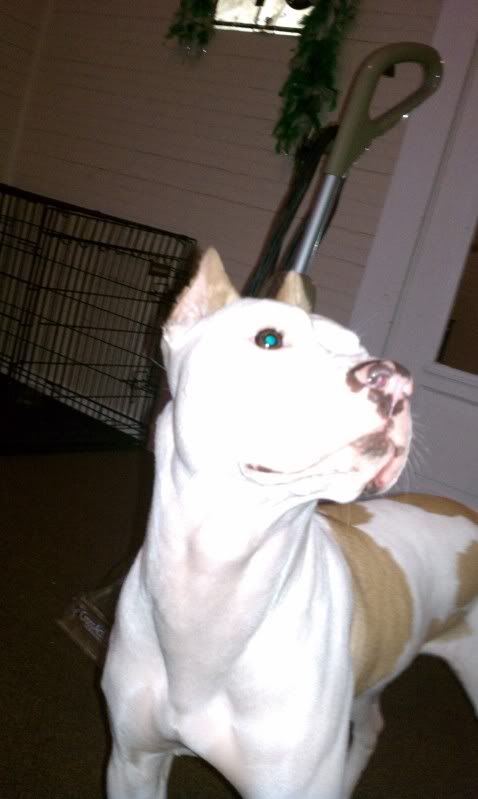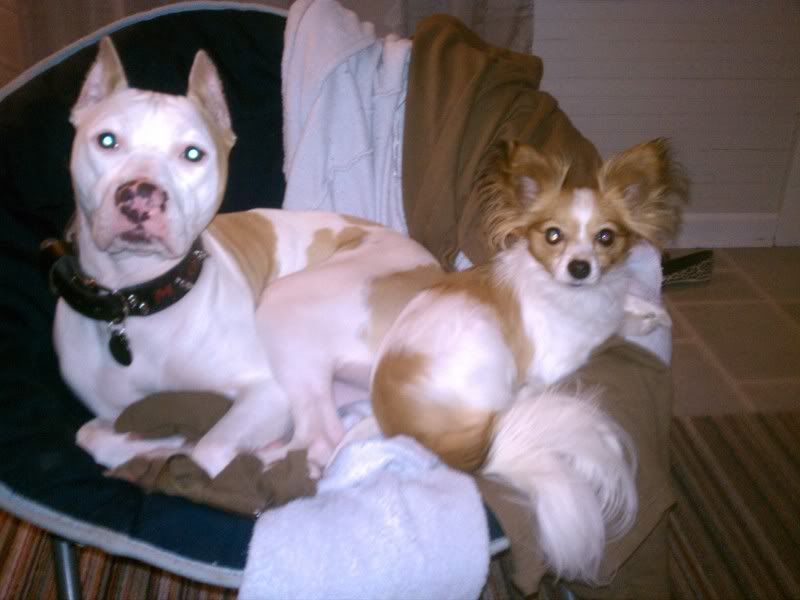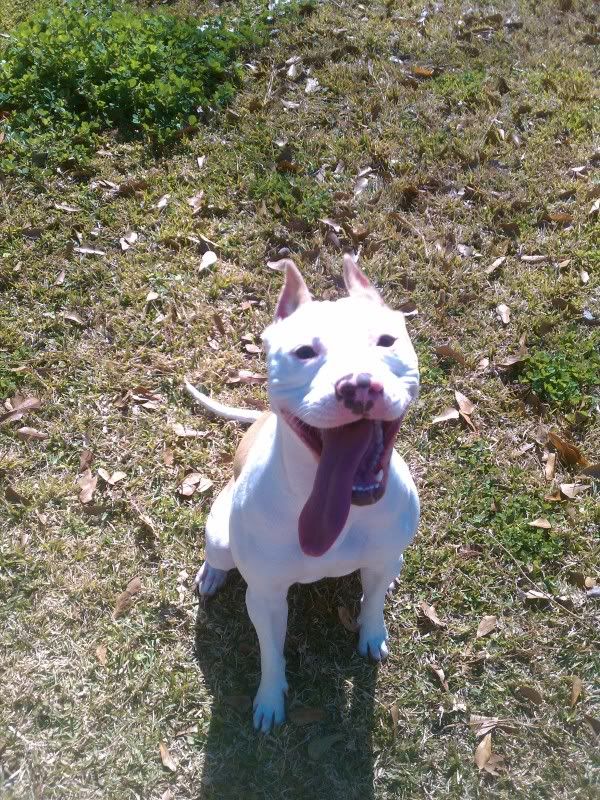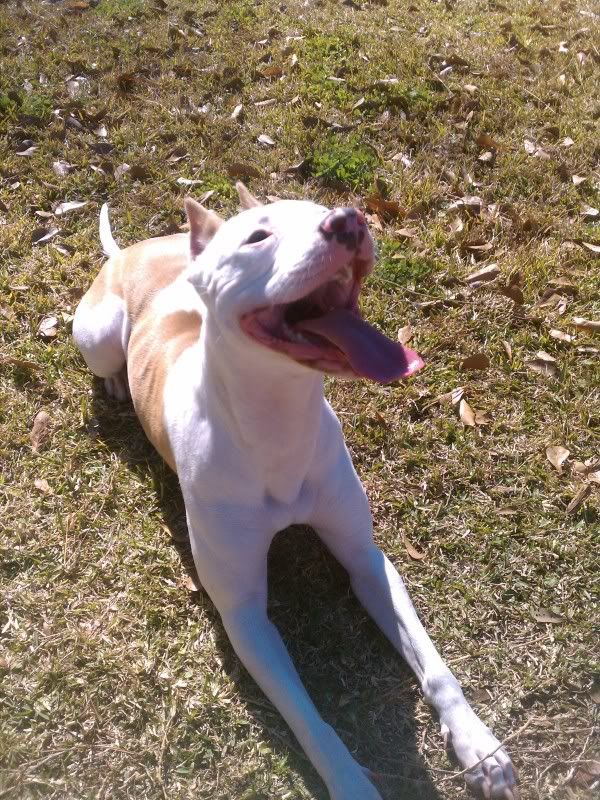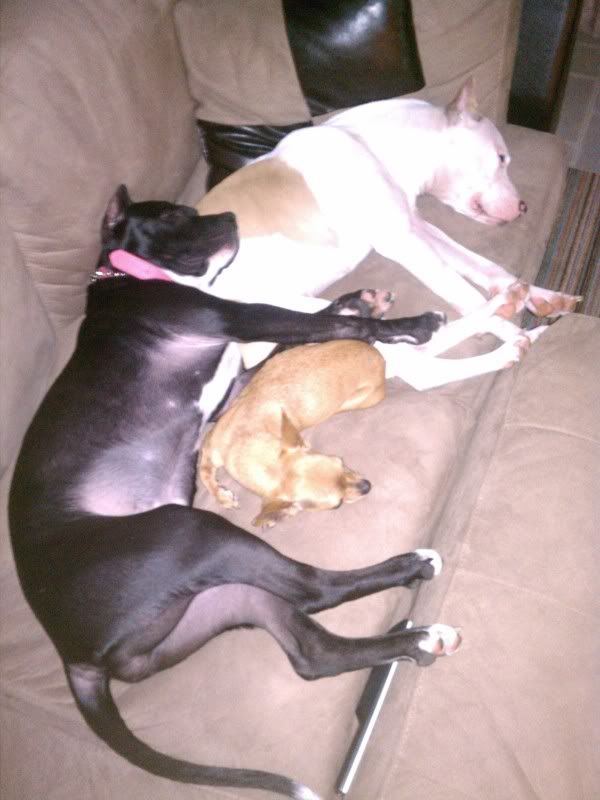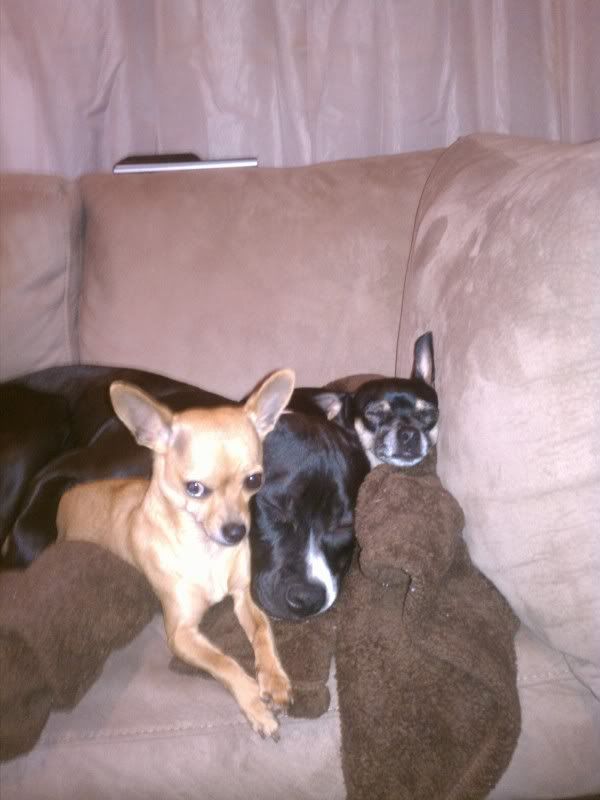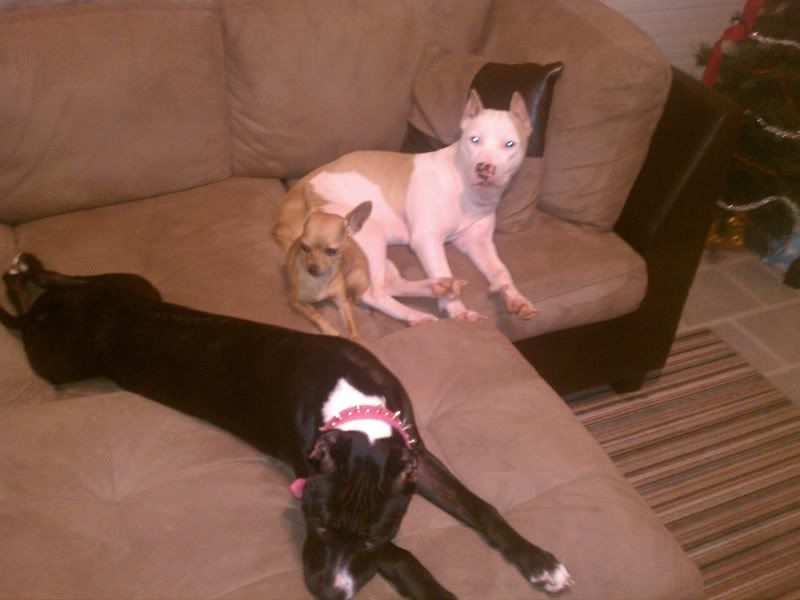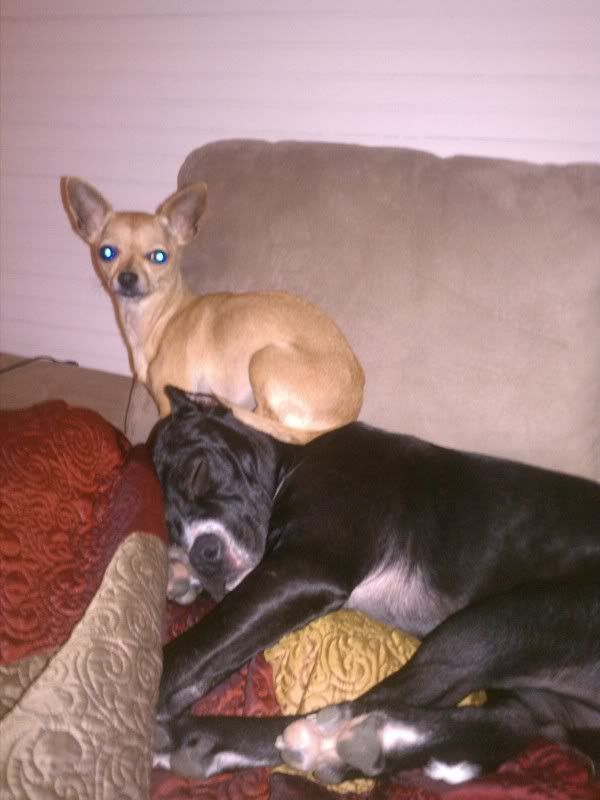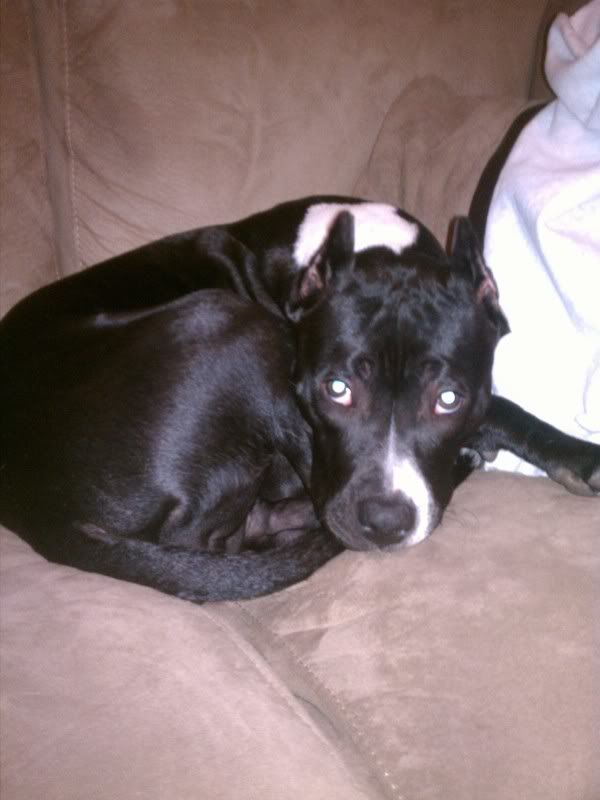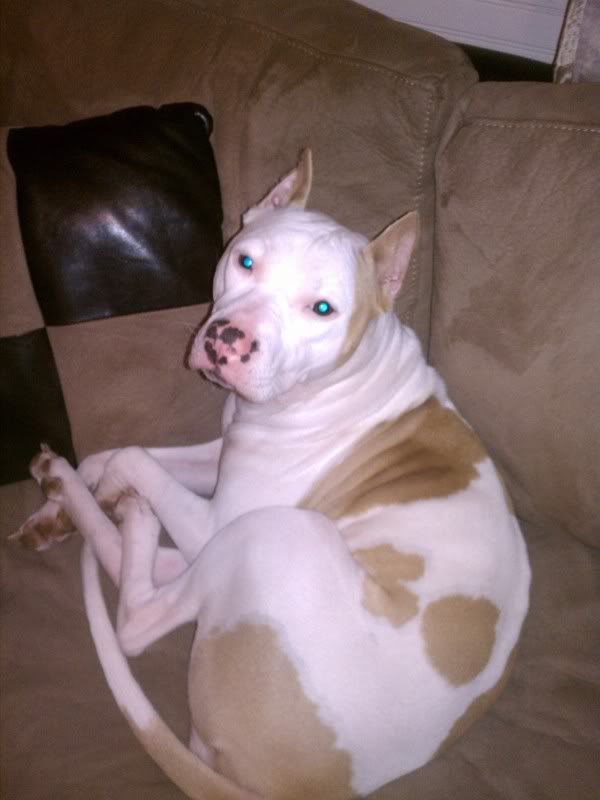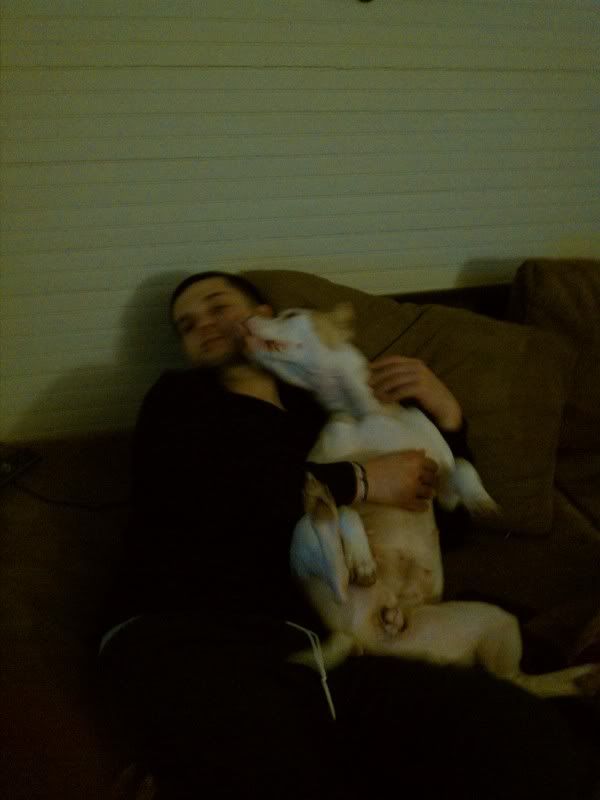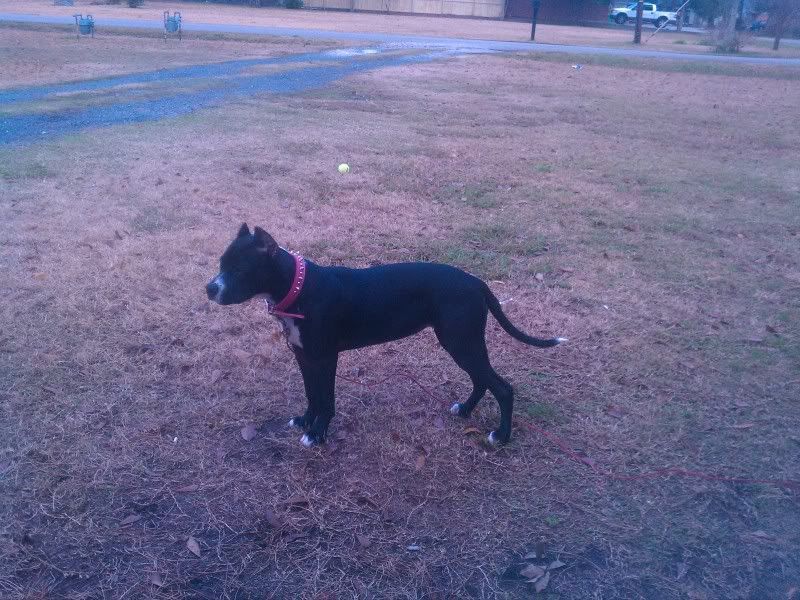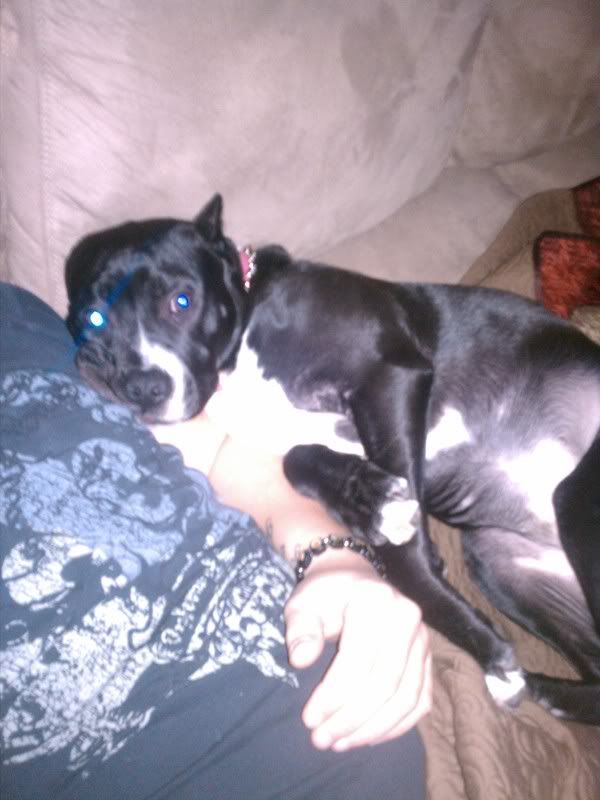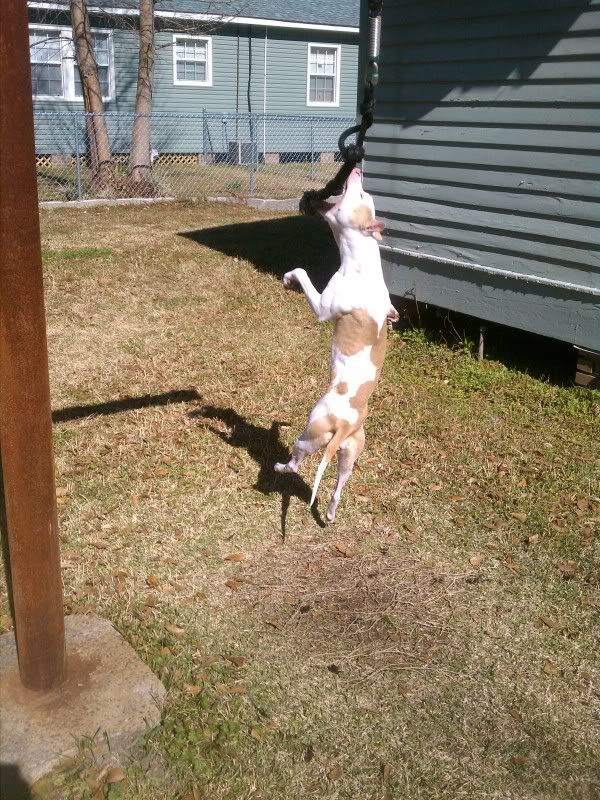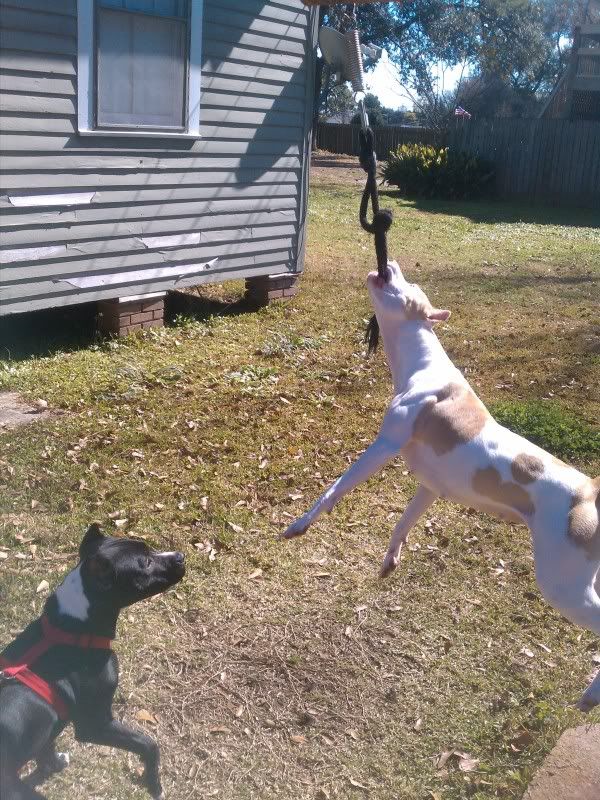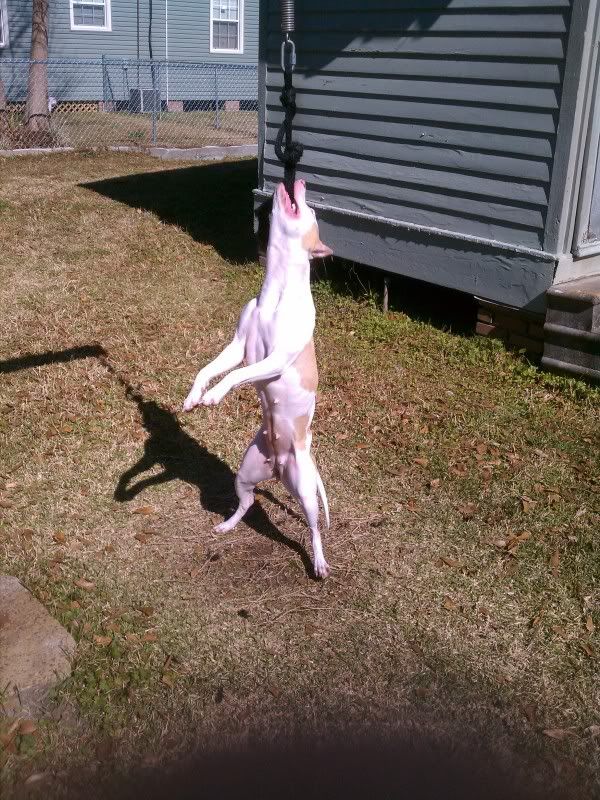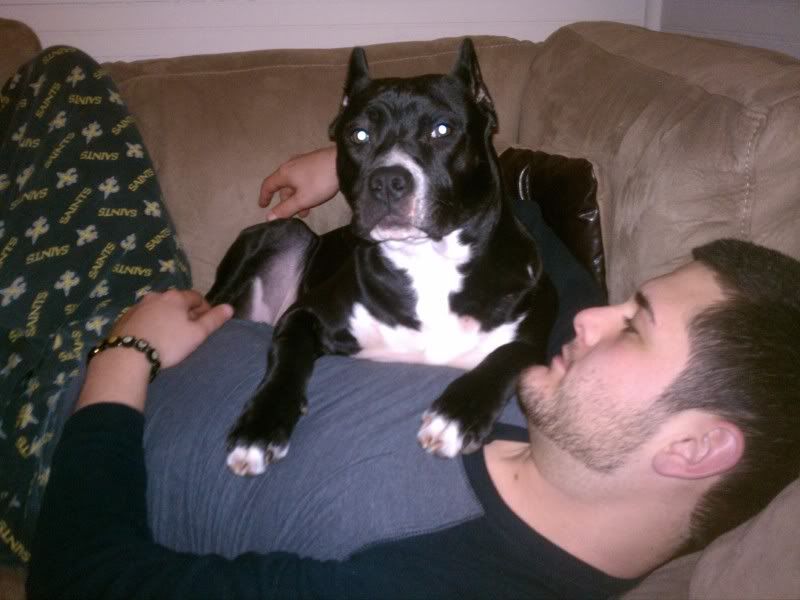 Cannot believe how FAST they grow!
Molly as a baby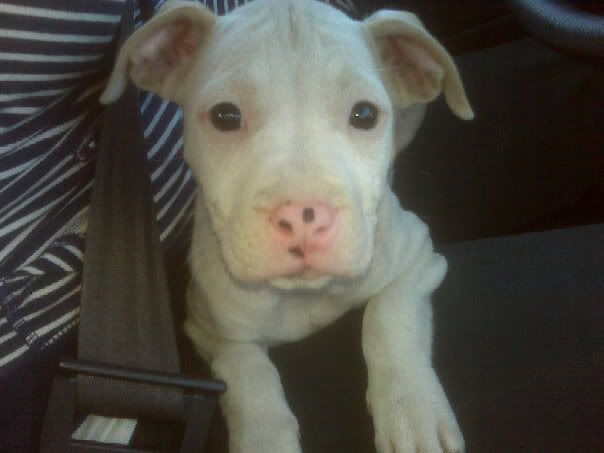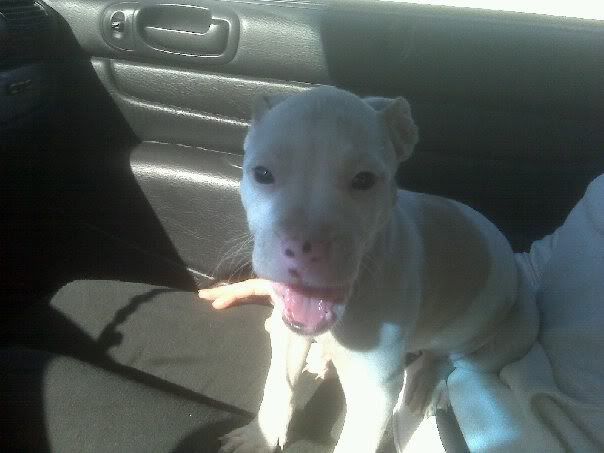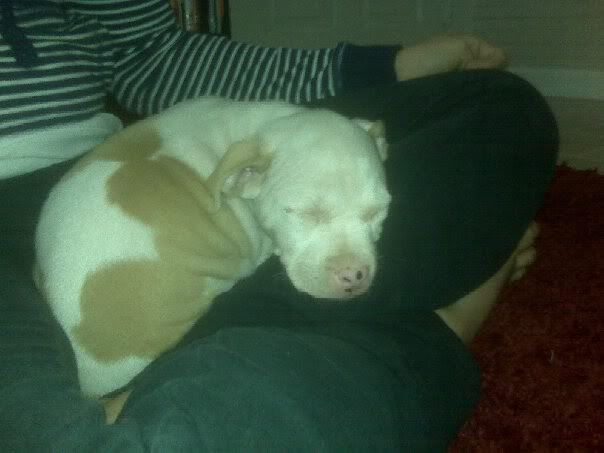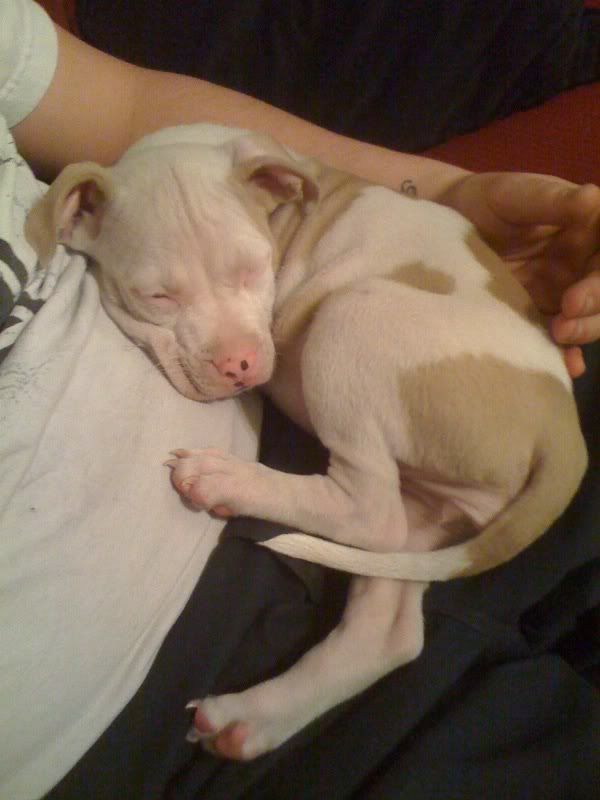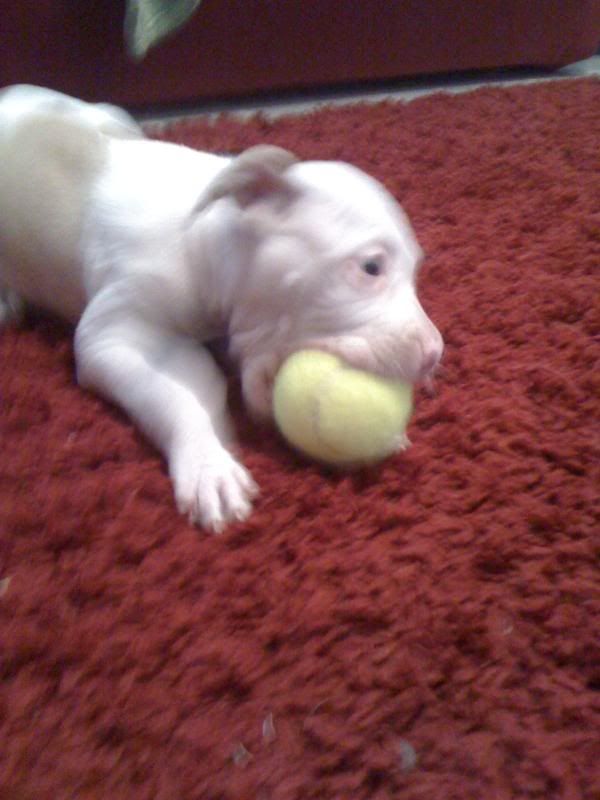 Annie as a baby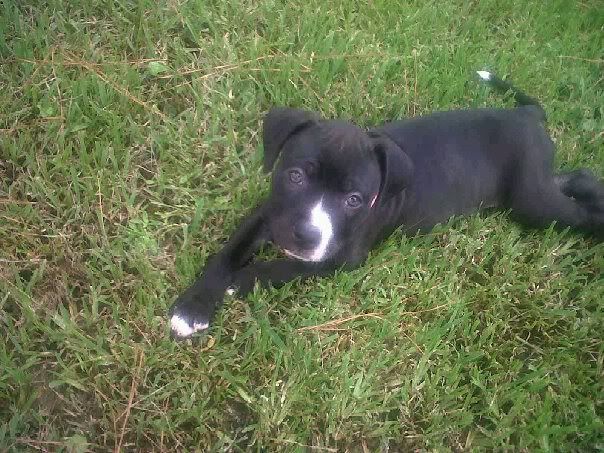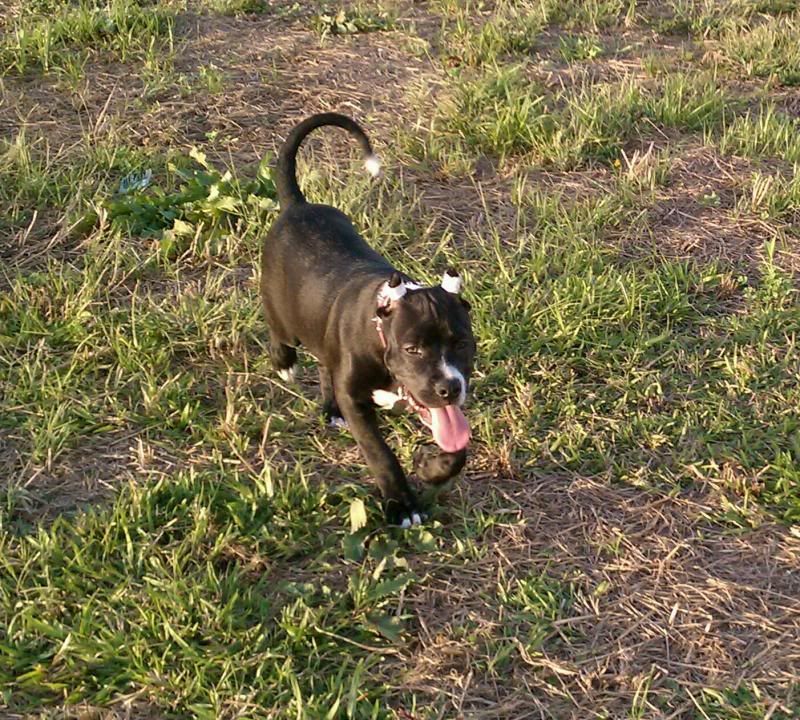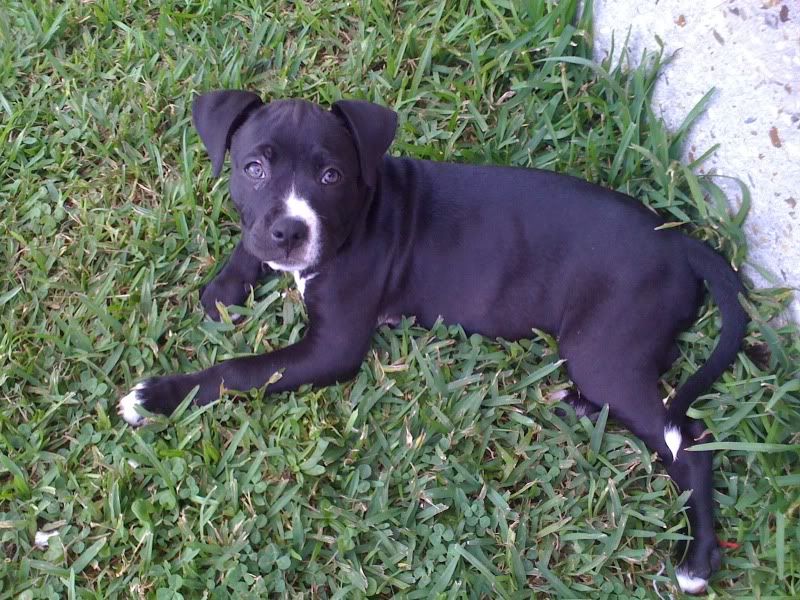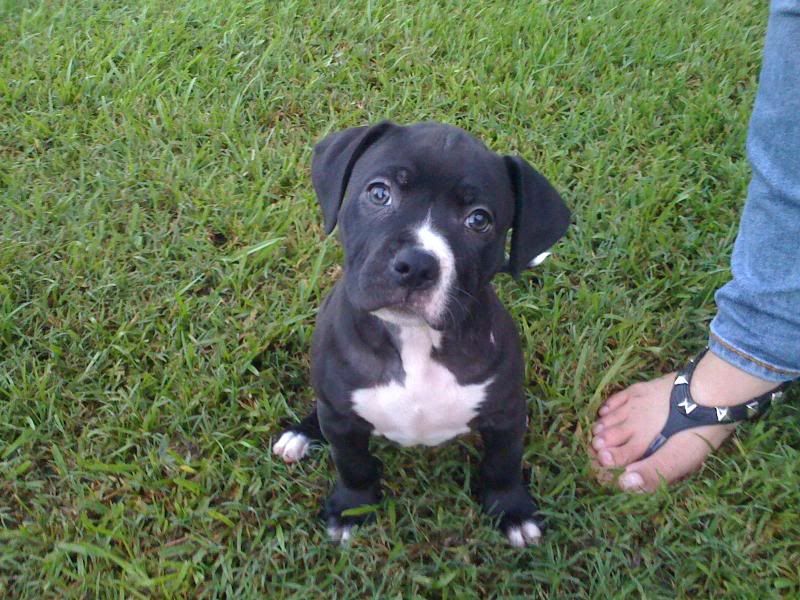 Thanks for looking