Okay i redrew Zirgaknox like i said, so here is his official version, see he grunts out smoke?
Name : Zirgaknox
Height : 70 1/2 Inches at Shoulder
Weight : 670 Pounds
Most Known For : His presence at the time of death.
Breed : Reaker (Ree-ker)
Description : Anyone who has stared into his deep dark eyes have been known to go into a silent shock everytime....many humans don't even know such a creature exists.
Personality : This guy is like a soul snatcher. He can be spotted in day time but only in rare situations, his most active time is at dark on the death scented nights standing on a ledge in front of the setting white moon grunting out smoke with his think black hair swaying behind him. He knows many legends about the Lake Of Sacred Souls, where he takes the corpse lost souls to revive them and guide them into the right path. One is said that he is over 500 years old, aging right along Mount Georokou....
Another pic of Renegade after an easy meal:
And i drew my newest APBT puppy, his name is Nickelback: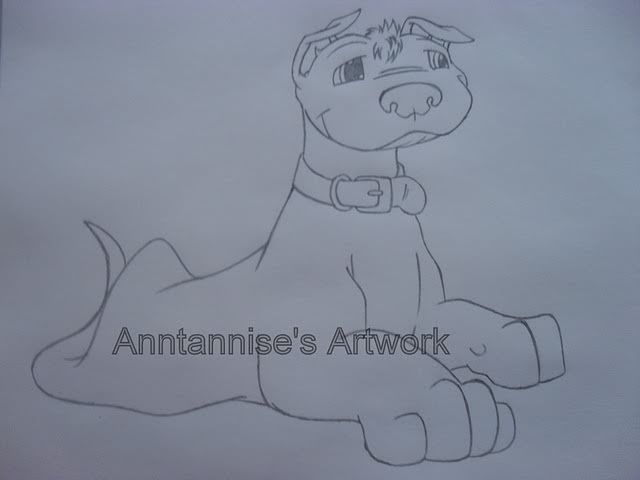 Request are still open!