Discussion Starter
·
#1
·
Since James and Jayna already made their way on here thought I should share some photos of my babies Panda and Buehrle!!
I had such an awesome time!!!! We managed to get a new title and some points for another dog!!! I would like to take the time to share some of the pics my friends help take for me this week!!! A big thank you to Beth and Jeff Devries for the most awesome photos of Panda and Buehrle jumping! To Jayna, Vanessa and Jayna's neice! You all rock!!! Thanks for the videos and photos! and thanks to Missie for taking some show pics of Buehrle for me!!
Panda went out and got 5th in Junior Handler Weight Pull All Stars again with Megan!!
She Jumped 17'6" as her farthest in dock jumping this week and tied her personal best in Fetch It! at 17 ft out!
She picked up several more points towards her Senior Grand jumping title!! and like always Panda had a blast!!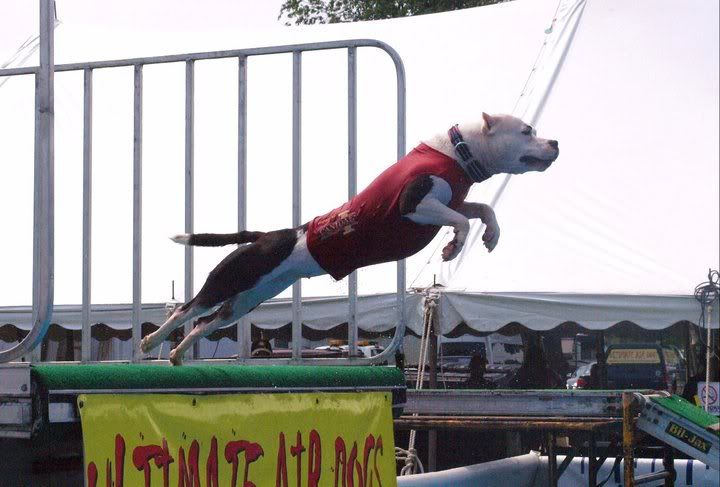 Buehrle showed well for me this weekend, despite not winning anything, but most of all he is NUTS for dock jumping. He earned his Novice jumping title along with 60 pts towards his Championship!! His personal best for the weekend and overall is 9'8"!
UNJ URO1 GRCH 'PR' Jhnsns Ton80s The Perfect Game RLP, AOE-P, CGC