Just introducing myself. I'm Cali, I live in Texas and have 5 dogs. I'm a dog trainer and do some pet sitting on the side.
Our pittie just sort of fell into our laps but we're happy to have him, he's a neat little guy. He is not our first pitbull.
Without further ado..
Spencer: (These were taken closer to when we first got him)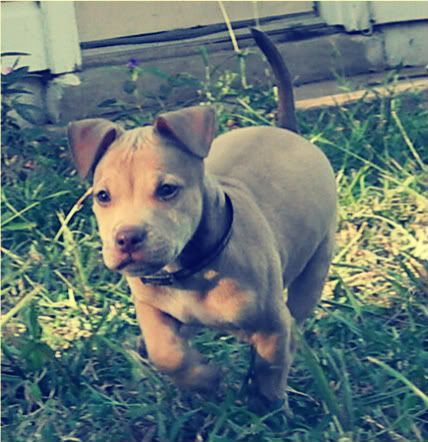 With my bc/aussie, Riot..
This is the most recent one I have, terrible quality but I think he's a sable?
So.. There he is!