Discussion Starter
·
#1
·
Just thought I would drop in and introduce myself. Im Justin, Im 22 and a graphic arts student. I got my dog, Doomsey in July and he has been my best friend since.
I though that this site would maybe be a good place to see what you guys think he is. When I got him at the humane society, he was registered as a Boxer Mix (he was left with no papers) The city of Omaha has a pitbull ordinance so I think that they try to label dogs as pitbull as little as possible to get them out of the shelters quicker (here we have to muzzle them in public and carry $100,000 of insurance on "dangerous breeds")
so... what do you think he is? is he a pitbull?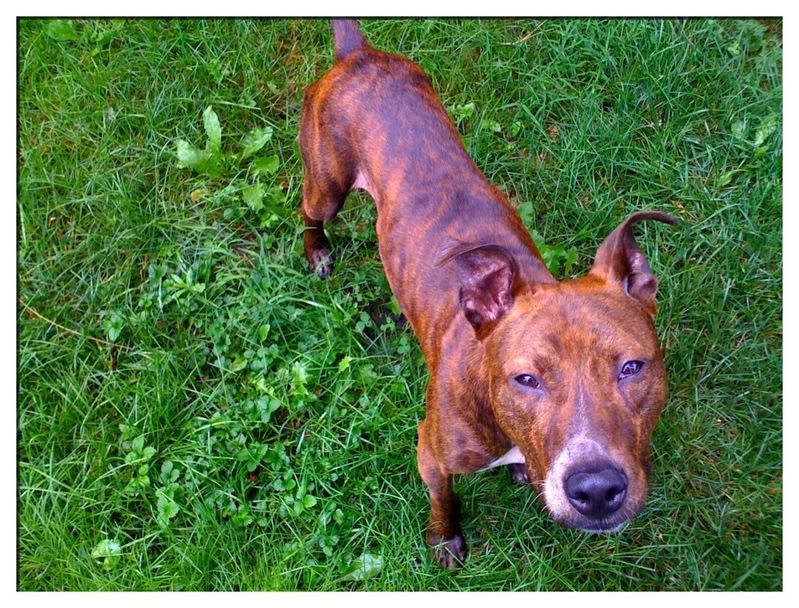 (when I got him from the HS he only weighed 37 lbs. He now weighs about 70)