Discussion Starter
•
#1
•
It's been a while since I posted some pics of Bullet and his best friend Sparky the kitty. Sparky's new thing now is if Bullet isn't paying attention to him, he will meow at him and jump up and rub on Bullet's chin. Enjoy!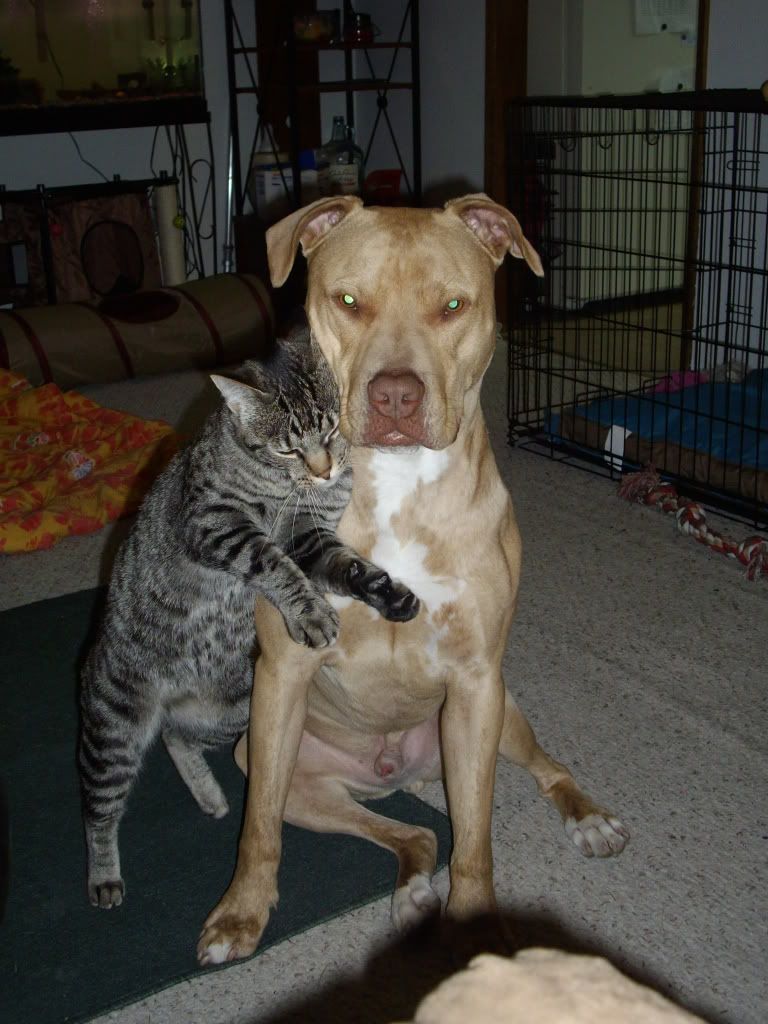 durrrrr! lol
My bf put his silver chain necklace on Bullet the other night, and I got some funny pics out of it!
Really, mom, how can you let this happen?