here she is! some of you might have seen these pics on facebook, I thought id share my pics over here!
yes, she does have "buns in the oven" and im stoked. shes 4 weeks in these pics. half way done.
she sure has a funny temperment pregnant, I think I like my bunnys attitude better un-preggers lol!
shes fidgety, sleeps more when shes awake she doesnt know if she wants to be on the floor or on the bed, be by herself or be affectionate lol.
last night she creeped me out by "picking" at her food, this is unusual since she is a PIG with food.
by the time I woke up she had finally finished it tho... then it looked like she blew up over night wow shes gettin a big belly :S
:woof: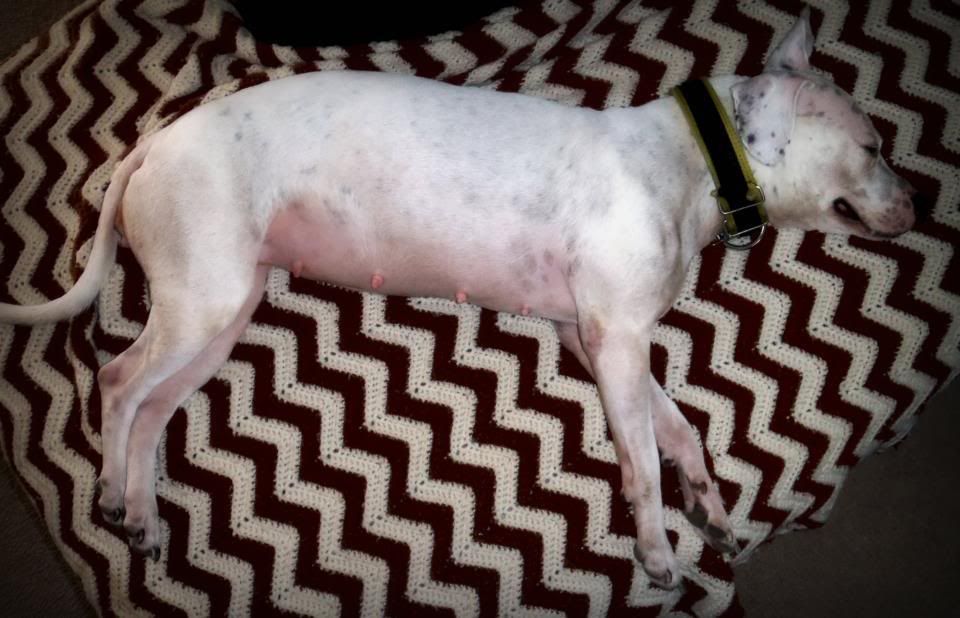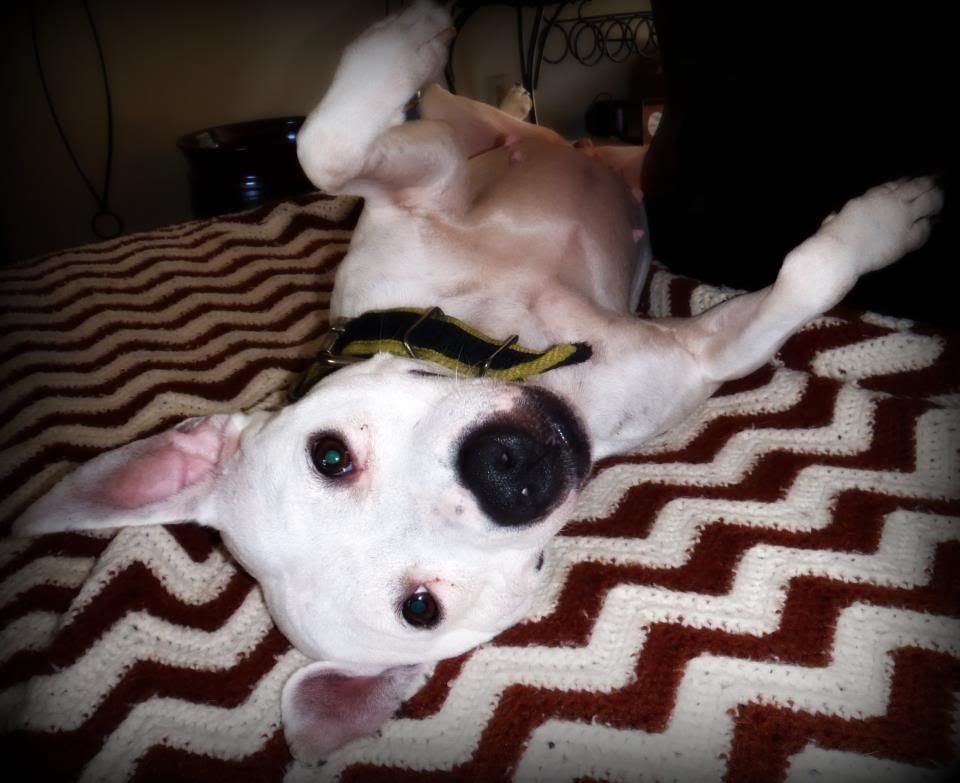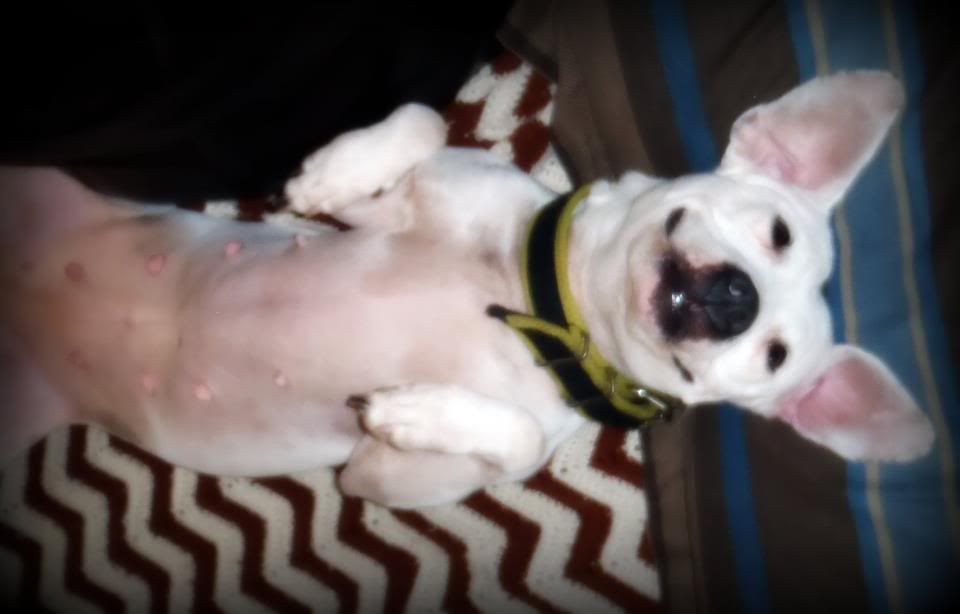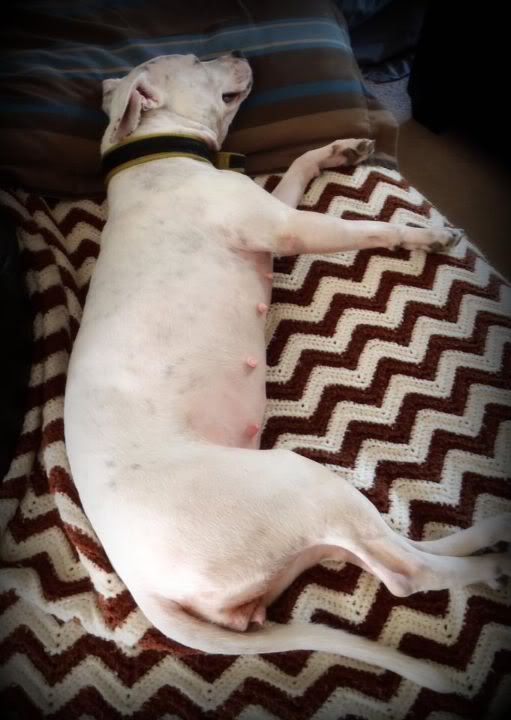 still gotz da musclez!! lol