Discussion Starter
·
#1
·
Hello everyone my name is Joey and I have 2 blue nose pits both female. They are both sisters from the same liter and are 10 weeks old. The almost solid blue one is Hemi and the one with white on the snout is Kamea. Here are a few pics of my beauty's. I also have a few questions that more than likey you guys can answer and i'd appreciate any feeback.
1.Im afraid Hemi's ears wont look good cropped due to the fact that her ears sag and Kamea's are perky does this matter or will they still be fine? as you can see in pic 3
2. Hemi has these ( What looks like to me ) bites on her and it looks like if hair is missing as you can see in the pic below. Im wondering if this is bug bites or a rash?? Has anyone else experienced this? as you can see in pic 4
3. Whats some really good food to give them and how often to feed them cause im hearing different things from everyone.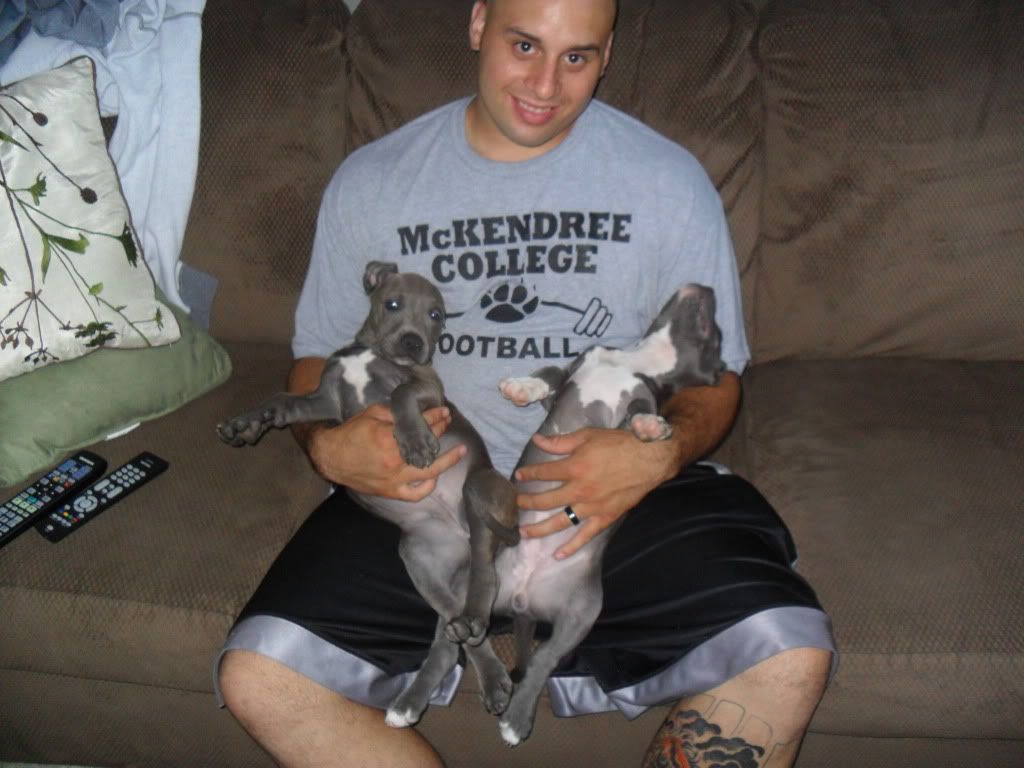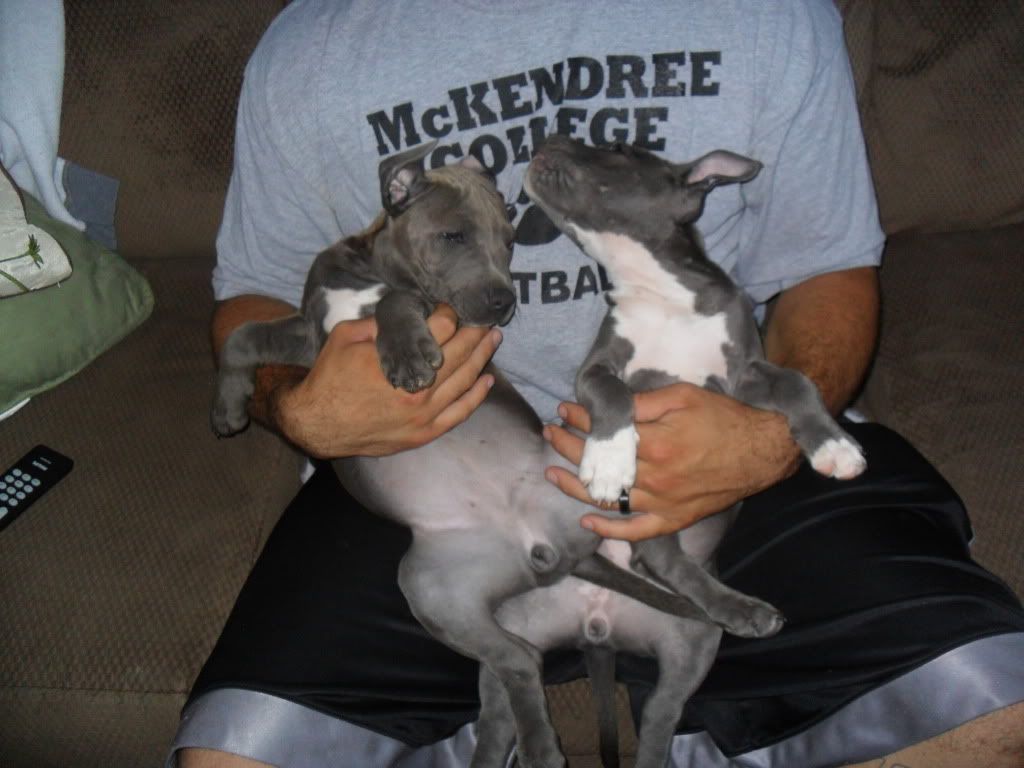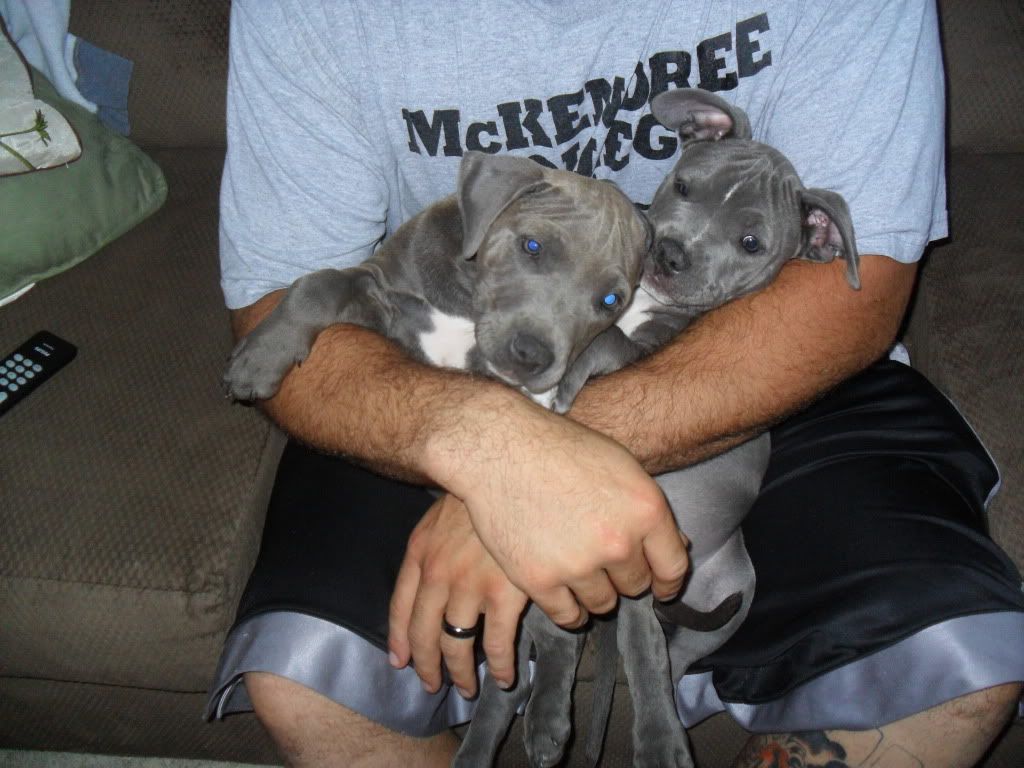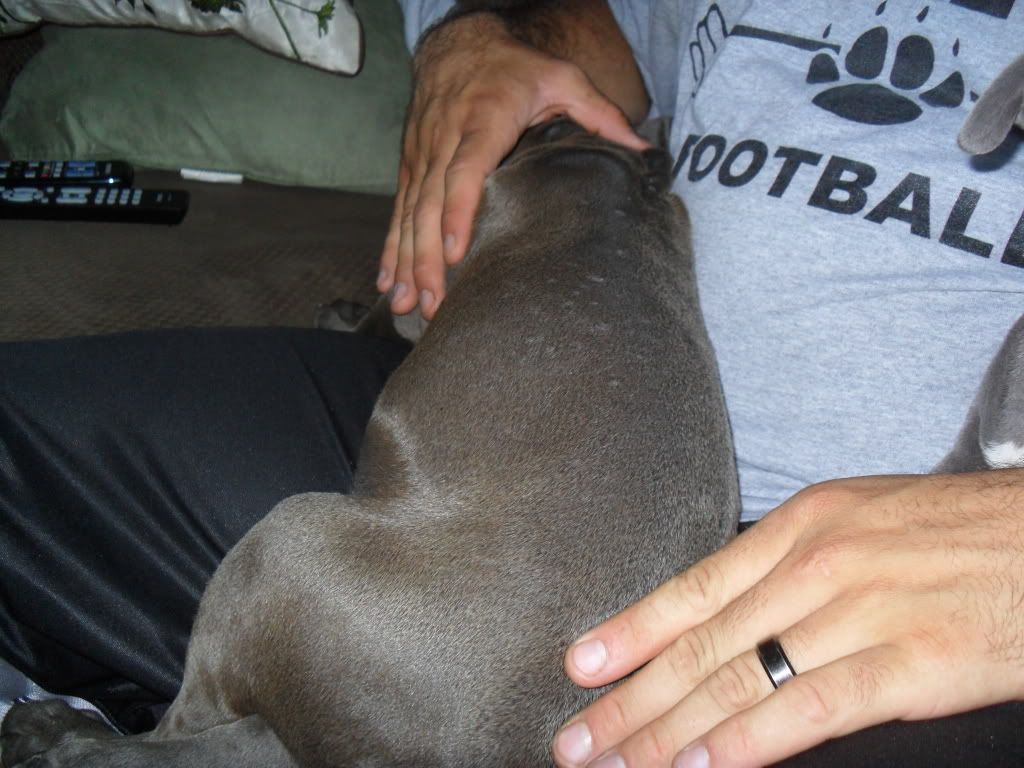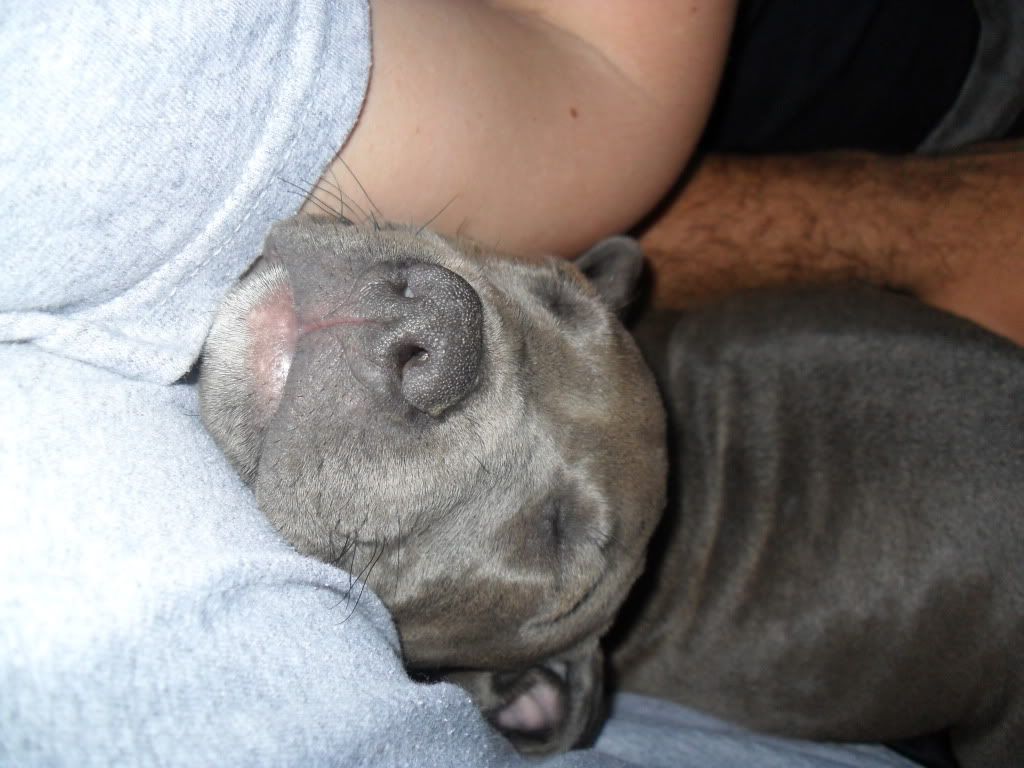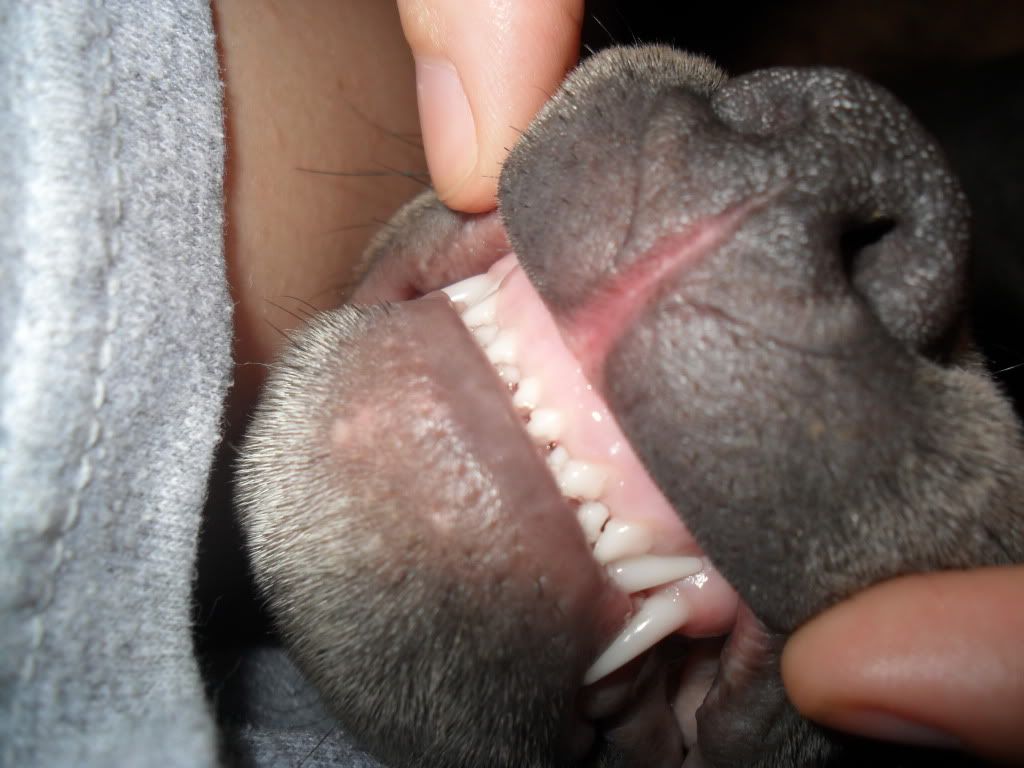 Sensitive content, not recommended for those under 18
Show Content