Discussion Starter
·
#1
·
So I have not posted here in a very long time but in that time had to give up my pups, and send back the ones I was helping with.
So if you remember I had this post:
http://www.gopitbull.com/general-discussion/13542-im-skeptical-about-our-new-additon-not-sure-if-pit-not-pics.html
Well she went to Houston and looks like this now:
Then Remember I had Timmy and Diesel: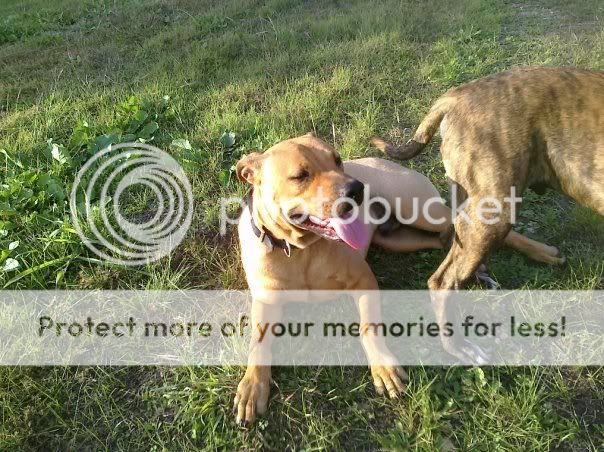 But I was leasing a House and the owner was not paying mortgage so I had to go back to a Apt and of course they dont accept my dogs. Timmy is actually going to be a daddy now and lives on 35 acres of land with a guy named Tim. lol coincedence. Diesel was given to someone and later I found him on craigslist and I asked for him back but they would never respond, BLAH!!
Anyway, I'm back in a house and my own, found me a new pup and she is about 13 weeks now. Her name is Precious and She is Bull-Mastiff x APBT. I know people are interested in papers or whatever but the mom is registered Red Brindle Bull Mastiff in UKC and the Dad is a APBT Blue etc etc Sire etc lol.