Discussion Starter
·
#1
·
Wow its been a long time since I last posted. :cheers: Lots going on with the dogs, added 3 new puppies to the mix this summer which has been insanity and unfortunately had to put down Lady due to aggression issues that were beyond my ability to safely manage.
I just wanted to post a pair of photos of two of my dogs who earned their first APDT rally titles.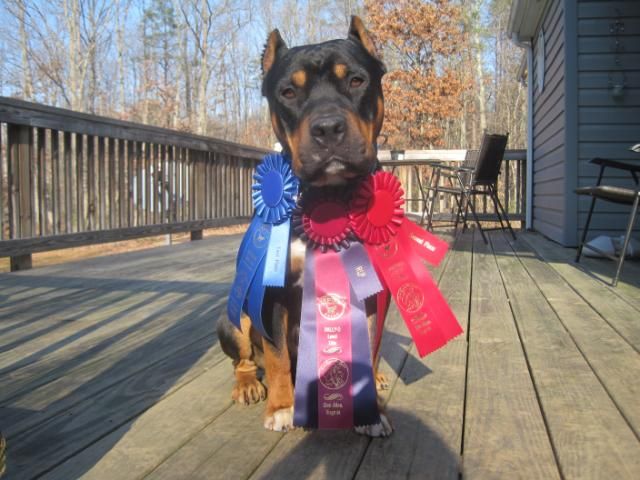 Ritz (Classic AM Bully) earned his RLP with scores of 205, 208 and 209 as his first 3 Q's! He turns a year old in 10 days and will be entering L1A at the end of the month. He's currently enrolled in a competition obedience class, I'm hoping he'll be ready to work toward his U-CD soon.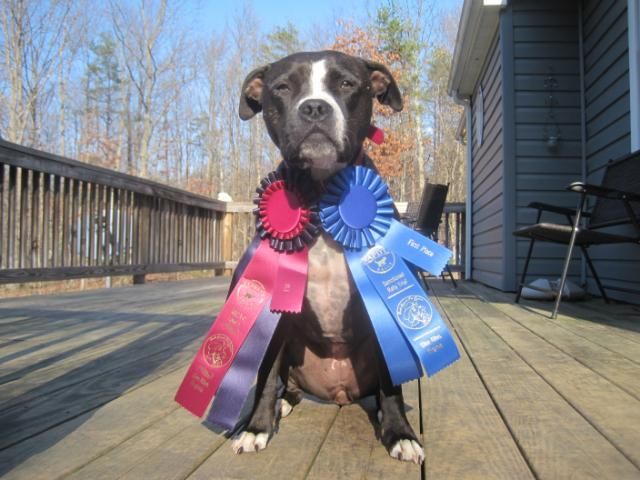 Pepper (36 lb. APBT) earned her RL1, obedience is super hard for her so I'm really proud, she's on the go all the time and keeping a heel position is not her favorite thing so this was a big milestone for her.