So I am working 4pm-12am now. Do you feed your pup once a day or twice a day? Day 2 of the new schedule and I came home to this: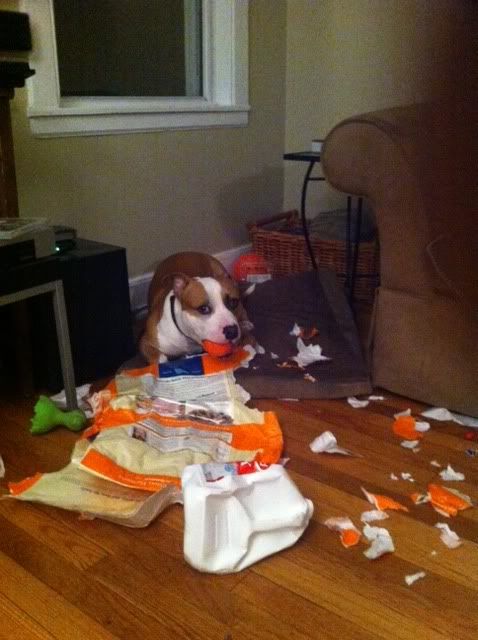 lol basically every food product was torn from the recycle bin. Hungry much??
We get up around 11am, a cup and a half of kibbles, few miles of walking, home to play for a bit, walk again and I then give him another cup and a half of kibbles when I get home and another mile walk and play til bed around 3am.
Do I give him all 3 cups in the morning? Or stick to the new schedule, keeping 2 times a day and hope he gets used to it???