Discussion Starter
·
#1
·
Glad I finally joined here at GoPitbull.com, I know quite a bit of people on here but finally decided to join and contribute to the forum.

My name is Devin Phillips, I am 27 years old and been into the APBT and American Bully communities my entire adult life. I live in Bakersfield, Ca. and I consider myself more of a fancier/handler of the breed than a breeder. I am heavily active within the dog community and am actually an official ABKC REP. and attend numerous ABKC events every year. I also shoot photos for Atomic Dogg Magazine. I have also helped CH out three dogs in the ABKC, and have two more on their way to CH titles. I also have a rescue dog from BadRap.org and help out with Villalobos here in Cali. I will say that I have alot knowledge of the bully community, since I have been going to bully shows before the ABKC, and have alot of first hand experience within this community. I also part of kennel that is devoted to producing top quality ABKC show dogs for our own program, and rarely sell our dogs.

Here are a few of our current dogs:
ABKC CH Razors Nation Gotti (8 yrs old) - actually three legs towards his GRCH TITLE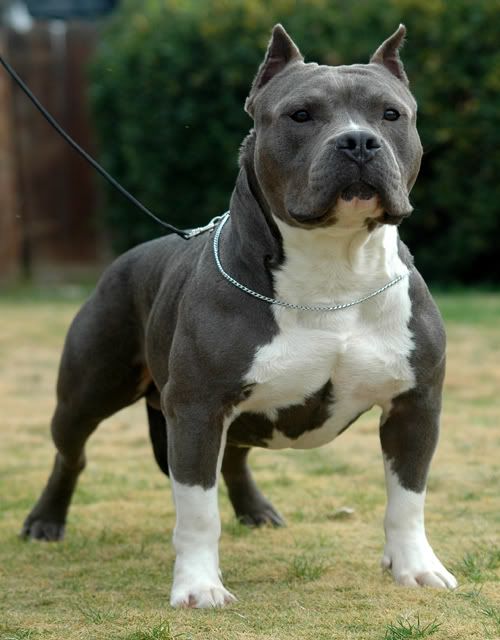 Razors Nation/Vizo's Rocko
Razors Nation Davina
Razors Nation Exodus
Razors Nation Ruby
Razors Nation Flex
----------------------------------------------------------------
Some people here may also know me from PBF or ABW, because I have been members of both of them for a long time.
I will also be posting some of our other dogs later on.