Discussion Starter
·
#1
·
Hi there!
This is Sarah, Nizmo's ex-wife, filling in for him while he is unfortunately in the hospital yet again with his crohn's disease flaring. We hope to have him out within the next few days. After the most recent show, Oregon's Own Bully Bash we have a few left over products that we unfortunately didn't sell this time. Let's just say our products were there before we were lol
. So here we've got a total of 16 2" 4 ply collars fitted for bully size necks or big dogs size 19-25" necks. Padding can be added for 5 dollars extra, or velcro can be added for 2.50 extra. Prices include shipping in the United States.
5 red: Left to Right: Polypropelene all red, Seatbelt all red, Seatbelt Red with black filling, then 2 seatbelt red with silver filling inside.
$12.75 Each.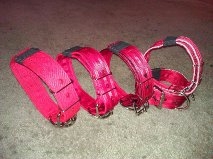 7 Black: 5 Seatbelt all black, One Polypropelene black with filling.
$12.75 each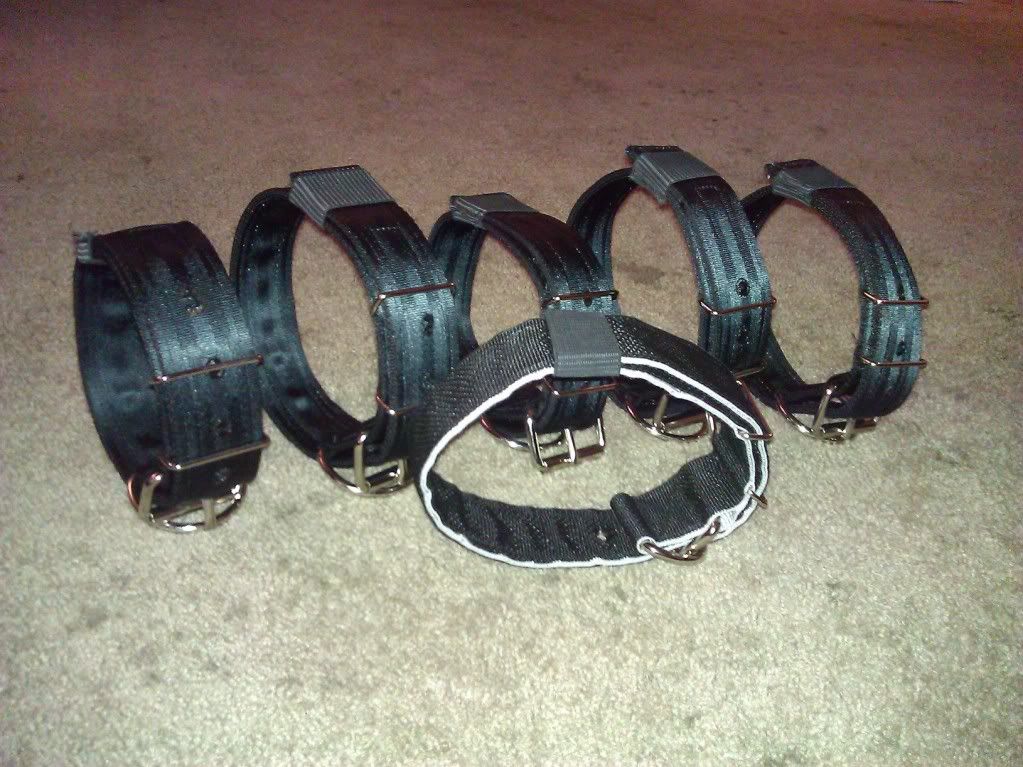 1 Black with pink bone camo stripe $16.00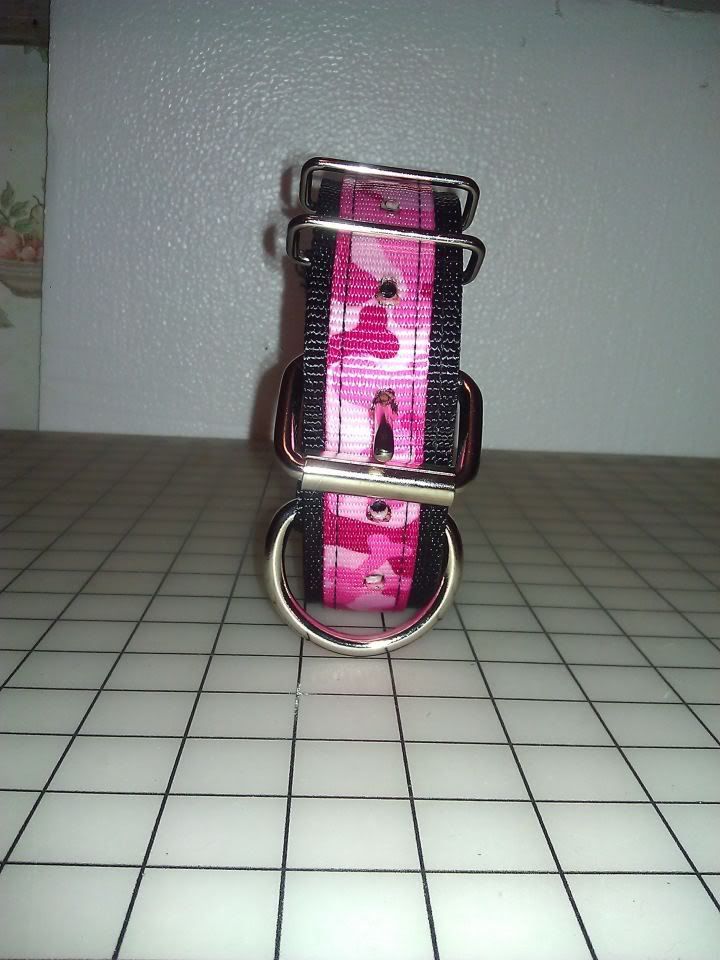 2 Purple: Left to Right, seatbelt with red filling, seatbelt with purple filling
$12.75 each
2 Tan: seatbelt with black filling.
$12.75 each.
SB collars;; 1 = $12.75
2 = $25
3 = $35
Kennel pack of 10 for $75
All of these collars are already made and ready to ship as soon as payment is recieved. Same day if within business hrs. so guarentee'd 3-5 business days.
please email

[email protected]

with what you would like i will write you out an invoice asap. No we are not able to add any colored stripe as the holes for the buckles have been punched.
Thank you!
- Sarah Deming