Discussion Starter
·
#1
·
We had a lot of fun today, I was told there were only a few dogs at this event last year, this time there were over 40. I believe we had 4 heats each time, and ended up having to start the latter jumps later than planned because it was taking so long.
Dakota's best for the weekend was the same as last 21'3, he had a 20 something, and the rest were 19s. Which is good, because he got stressed towards the end and still jumped in the 19s. Last time he got stressed at the end and jumped 16, so he's getting used to it all. (this is only his second competition) 2 more jumps above 20 and he gets his pro title.
And I was a derp, I totally forgot to charge my camera. So by the time I got it and was able to take pictures it was almost dead, which affects the quality of the pictures darn it. Also forgot my video camera, doin' good, aye?
Some my grandmother took.
Teal, Golden Retriever puppy, one of Dakota's harem. She's already jumping up in the 17s and she's only a year old starting at half the dock. She's gonna be a big jumper.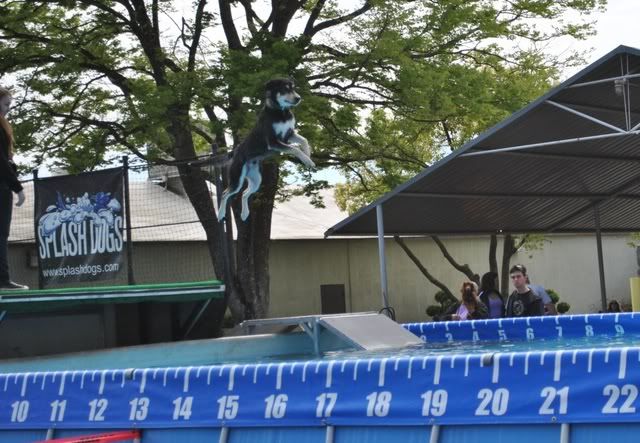 Working on his down stay/settle in between jumps, haven't had many chances to work on it in a environment like this. He did very good. Some pictures I took.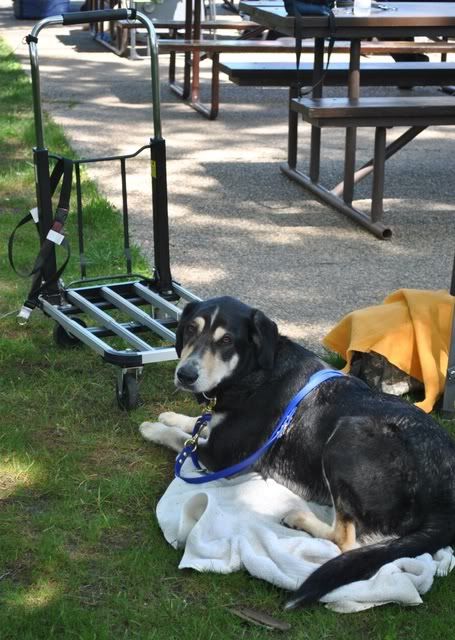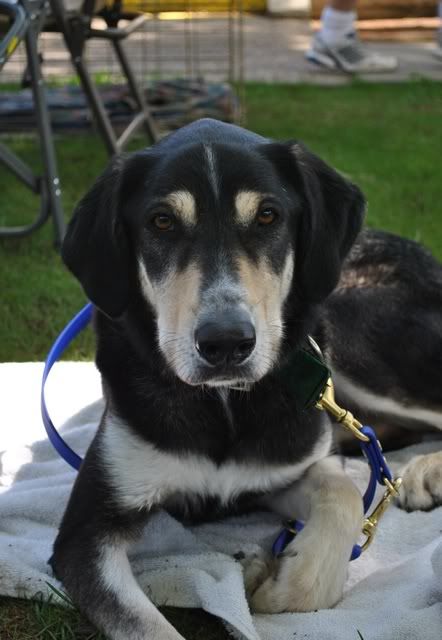 Handsome boy
Can't you tell he's bored?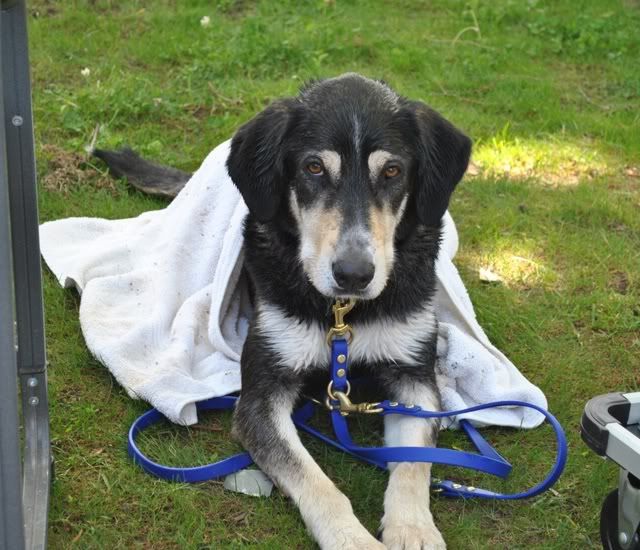 Some more I took, shortly after I realized how little battery I had and saved it for my friend's dog's jump and Dakota's.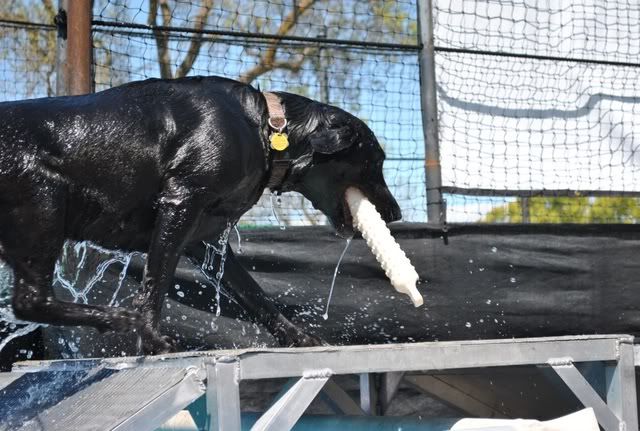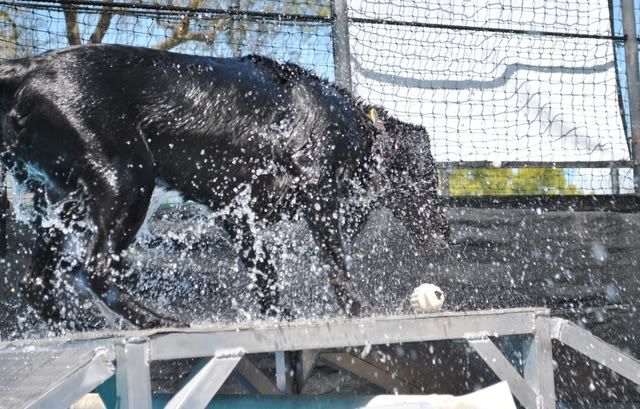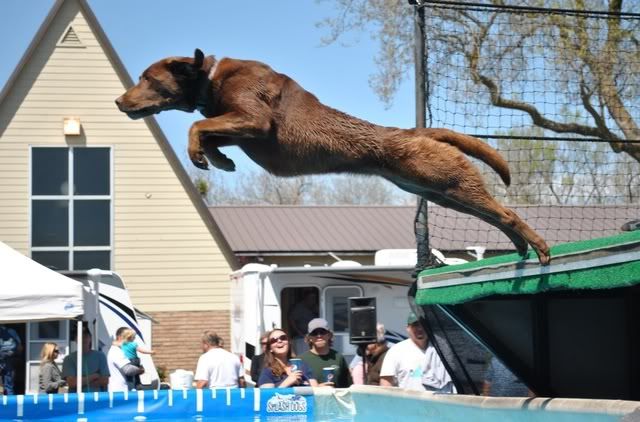 Awesome feisty little Jack, love those little dogs, they're a lot of fun to watch.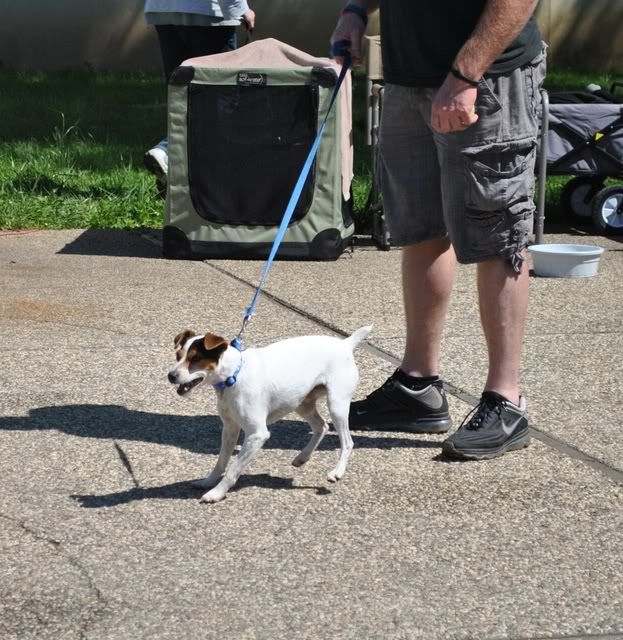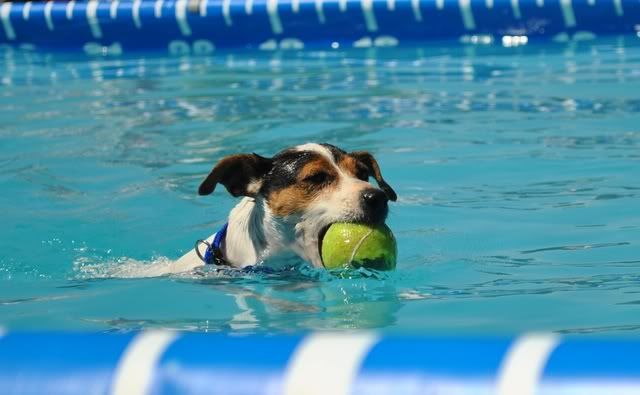 Thought this one was cute, derpy face.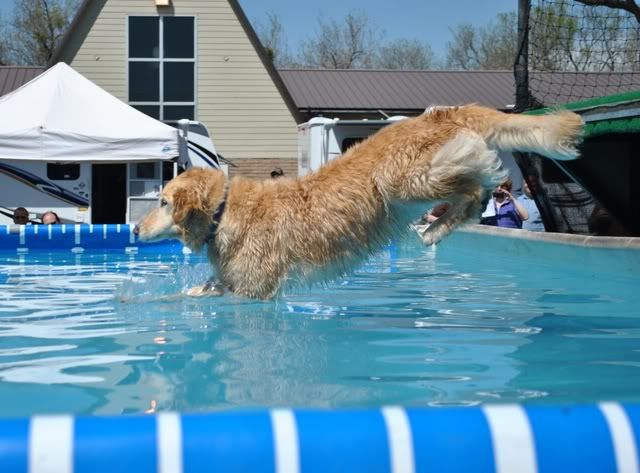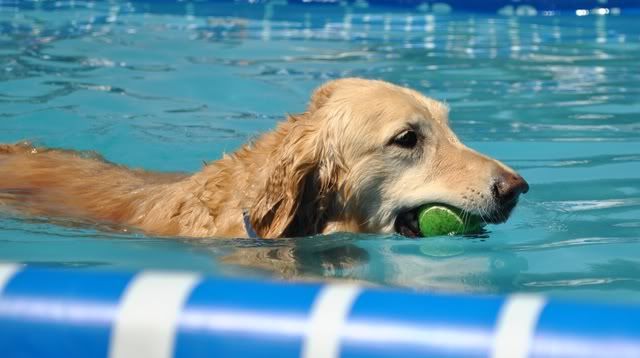 Eric and T-Rex, love his face. His best for the weekend was 22'3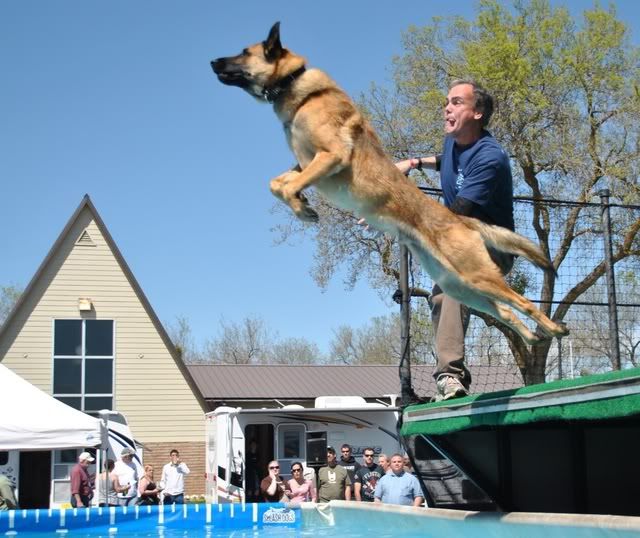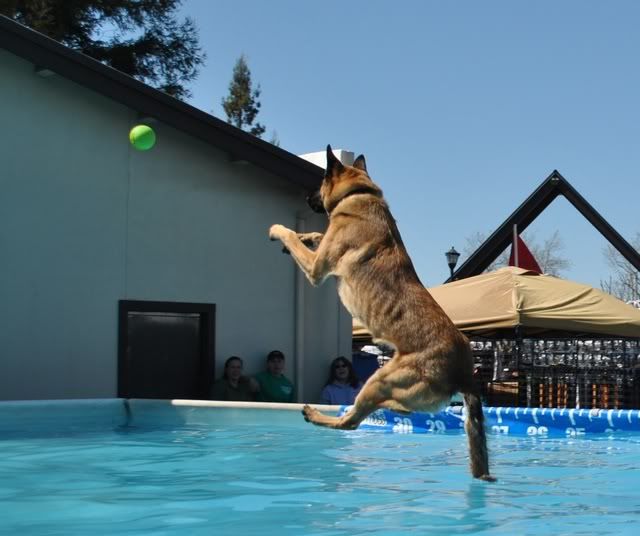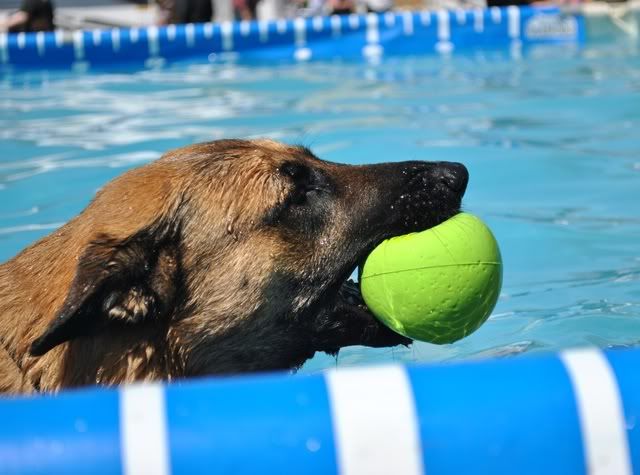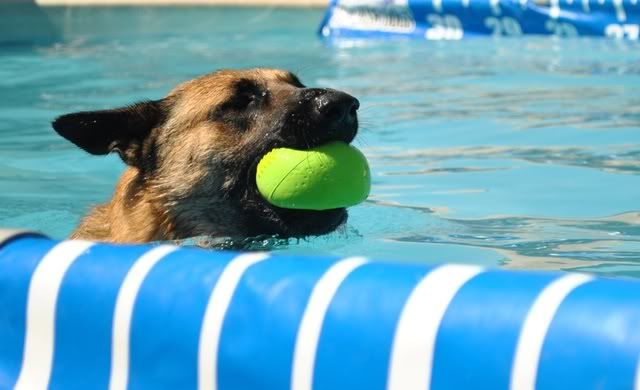 Another member of Dakota's harem, you might remember her from the last jump, Skyy. I believe her best that weekend was 15'4
My friend's dog JoJo, well actually he belongs to her husband, but she's trying to get him into dock jumping. Tomorrow her and I will be working our antiwater dogs at our club's classes. JoJo is a Lab, not sure how old he is though. This was his second event, he jumped in Splash division at his first competition (the Anderson jump). That was his first time ever jumping, no practice. And today his best was 18'2.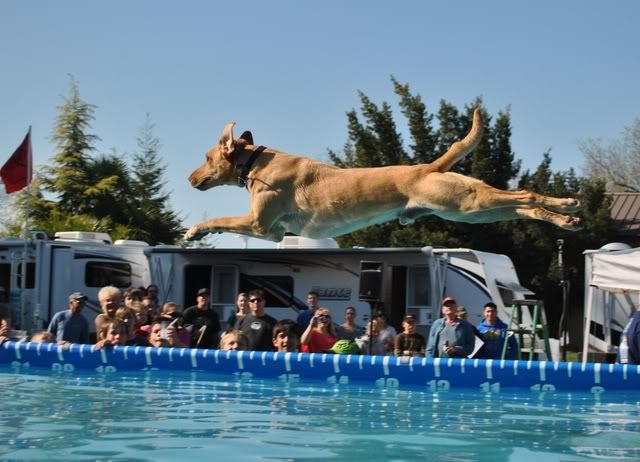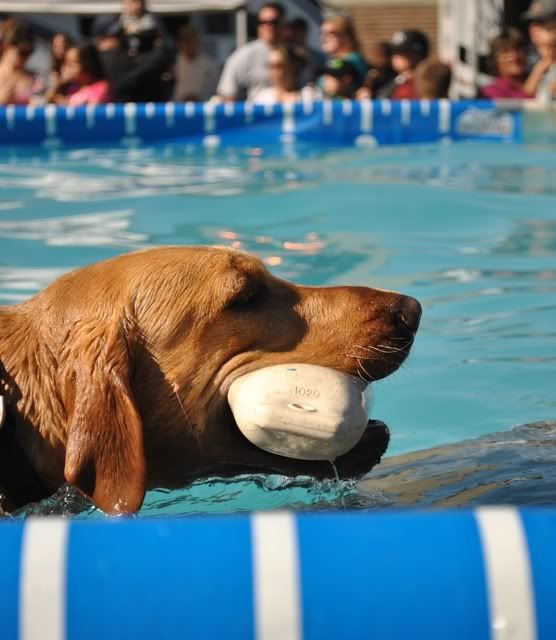 And some more my grandmother took, I showed her a better spot, and viola!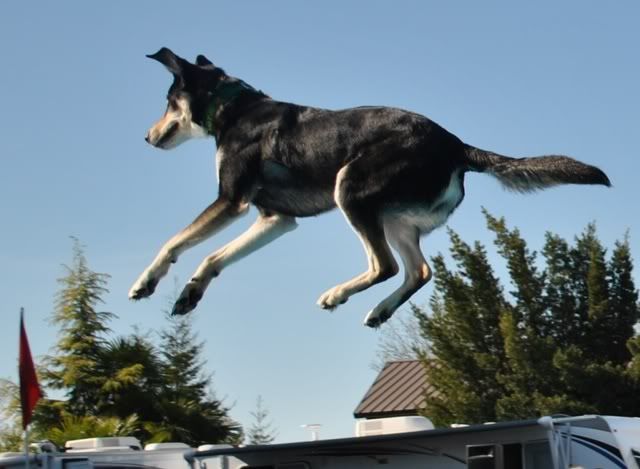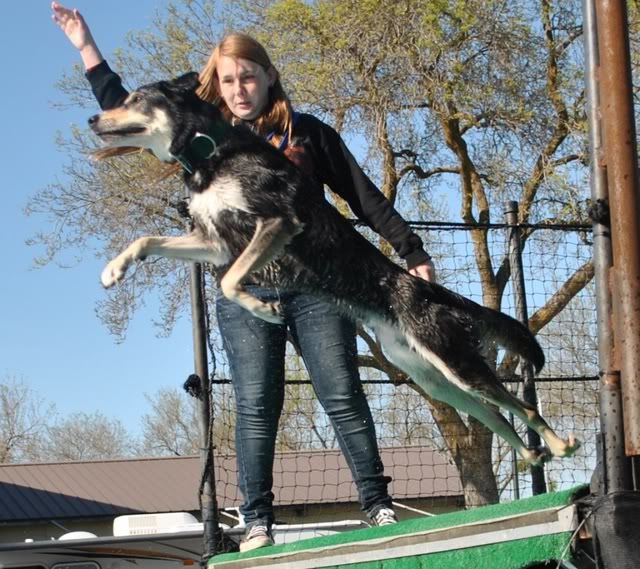 Dakota posing with his rosette, he got 9th in the pro finals out of 11 dogs. The finals was the aforementioned stressed jump, so I was quite proud of him. He'll get better with more exposure, and hey I really like the color.
"But mom, I hear something back there."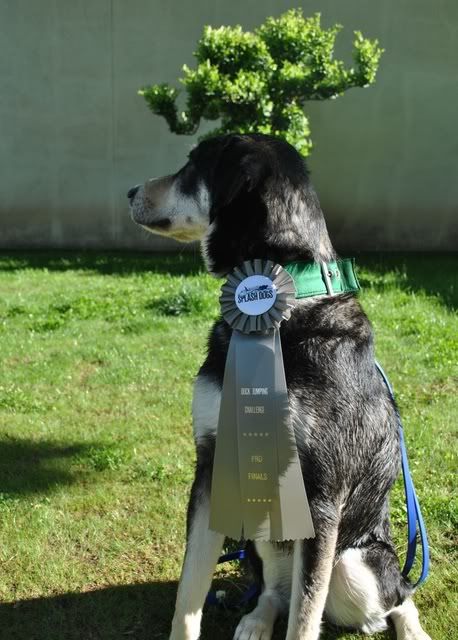 He looked too cute in this one to not share.
Damn glare!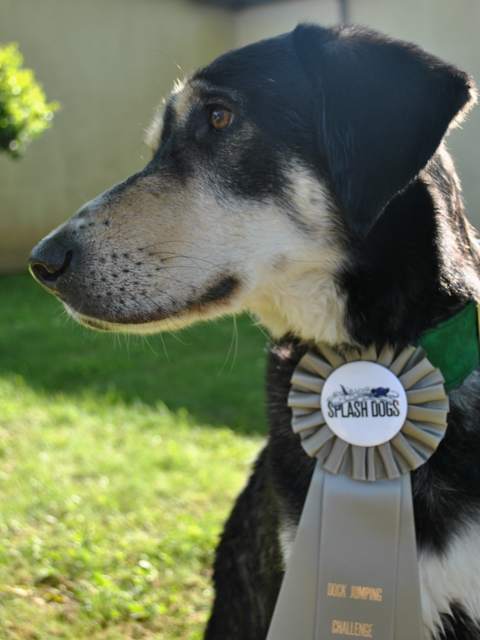 That's all folks!
Oh and a thank you to Chelsea from Custom Canine Collars for the biothane multifunctional lead.