Discussion Starter
·
#1
·
Being new to the breed, I'd like your opinions on how my puppy is likely to evolve, in term of general structure and weight.
I know that Bullies are known for "popping up" between 1 and 2.5yo, but I've never experienced it first hand. My female AST back in the late 90s / early 00s never "popped up", she gained weight and muscle very steadily over her first 18 months and her weight / look barely changed from there. She was crazy active though, which might explain the steady development, and she was a game dog, not a show queen (daughter of a female AST who performed very well in Agility competitions at a European level).
Don't hold anything back, I've very aware that Tiger won't win shows anytime soon, he's pet quality and on top of that, I won't say that he was the runt of the litter but he def wasn't the first pick either...There were some nicer pups to pick but my wife and I were firm on our choice (well, mainly my wife lol) because he had this spunky personality that was making him stand out.
First things first, the parents: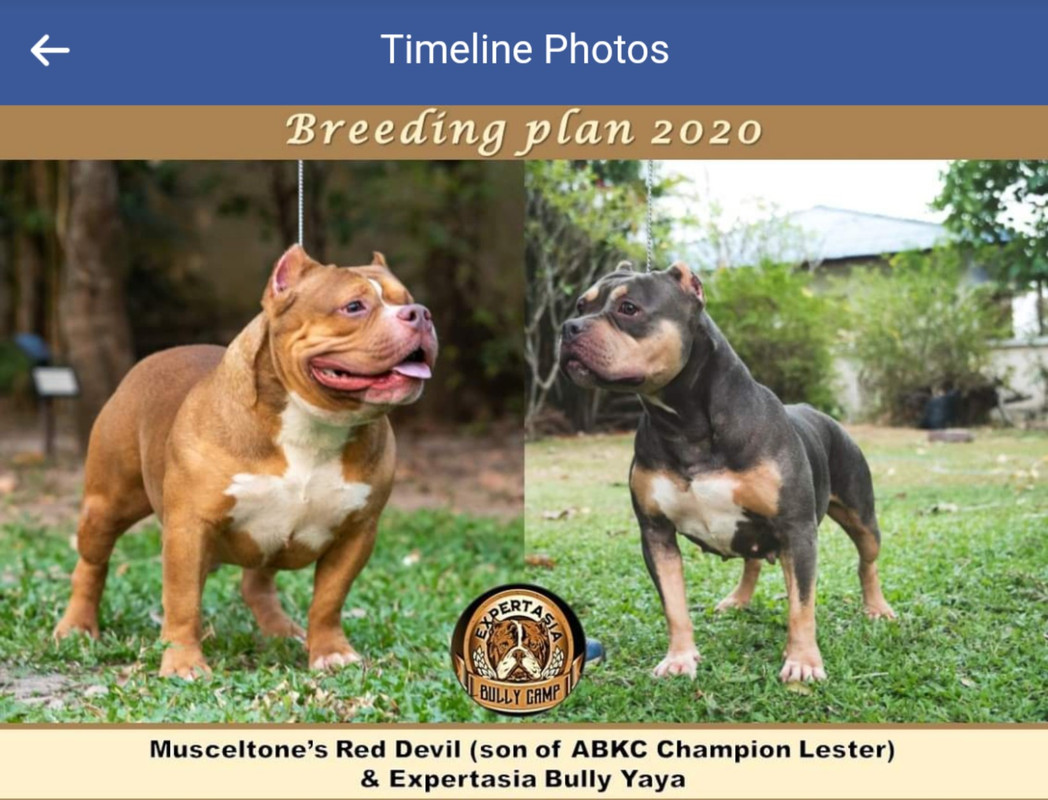 Yeah, I know, the father isn't Muscletone's best ouput
...The breeder has another MT's stud in his program (from the same parents than Red Flame BTW) that looks much better, but I like Yaya, I think she has a good structure and my bet was a puppy with his Mom's structure but with some Dad's thickness. BTW Yaya is just above Standard, Red Flame is pocket and Tiger will def stay at a pocket size.
Tiger's at the breeder, two weeks before joining the family, 2.5mo: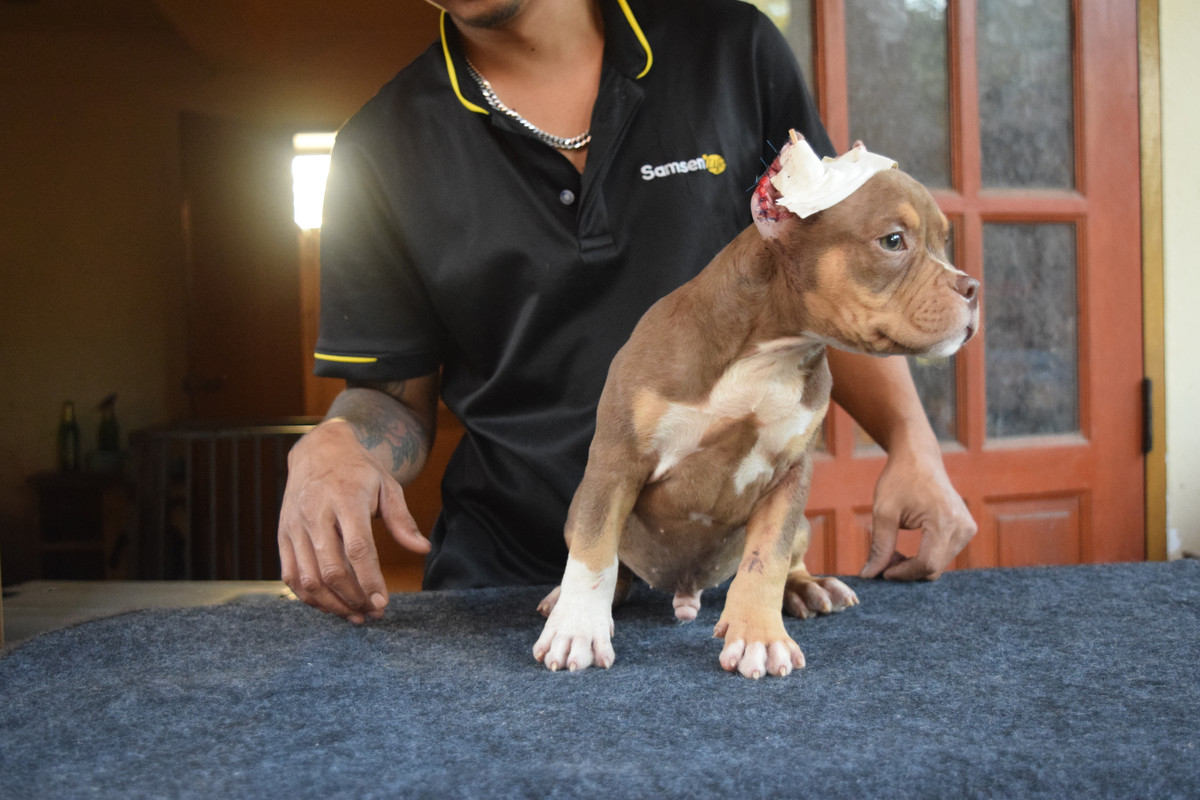 Tiger @ 3mo, upon his arrival, he was 6.5kg / 14lbs back then (sorry for my ugly ass face on some pics...):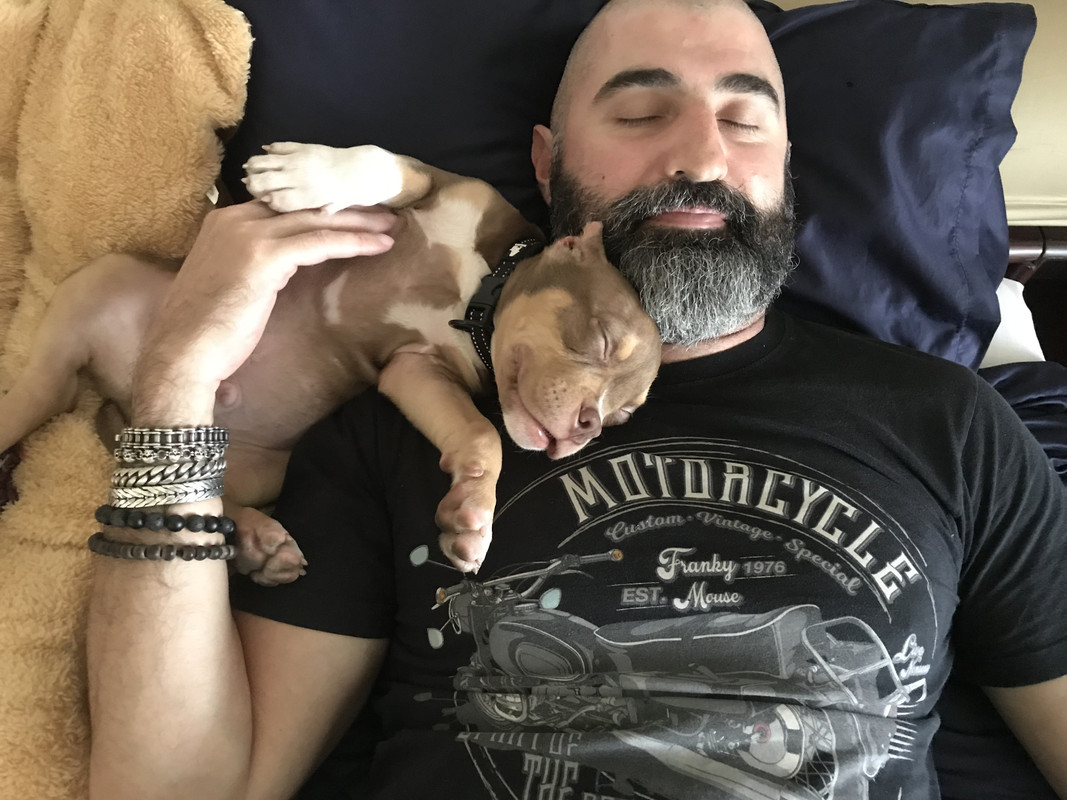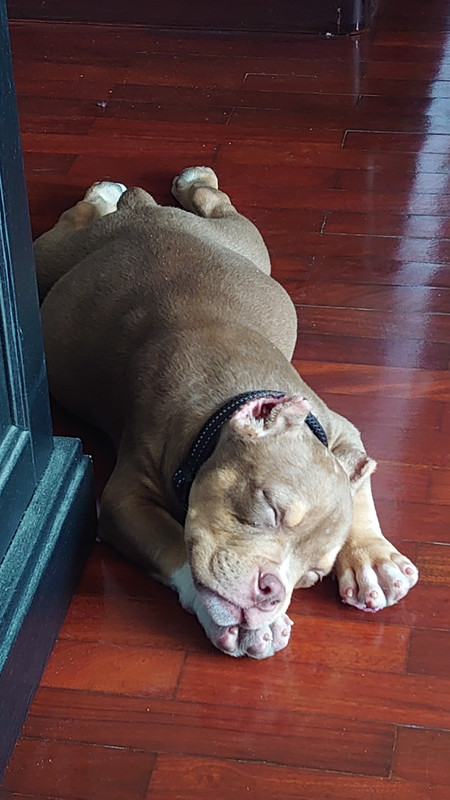 @ 4mo: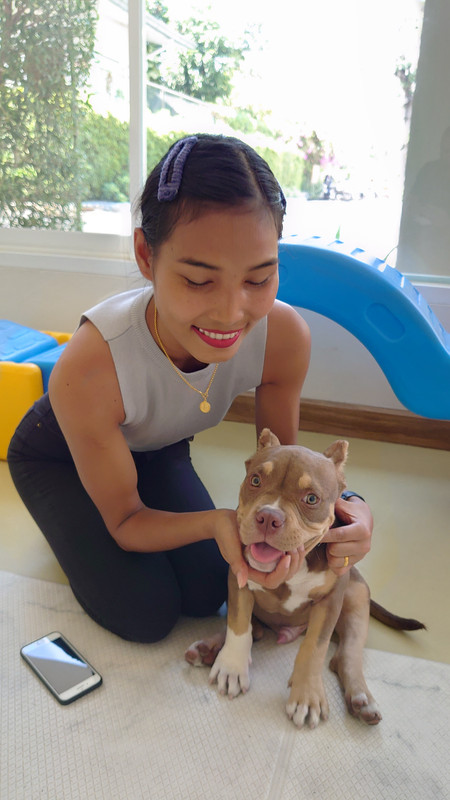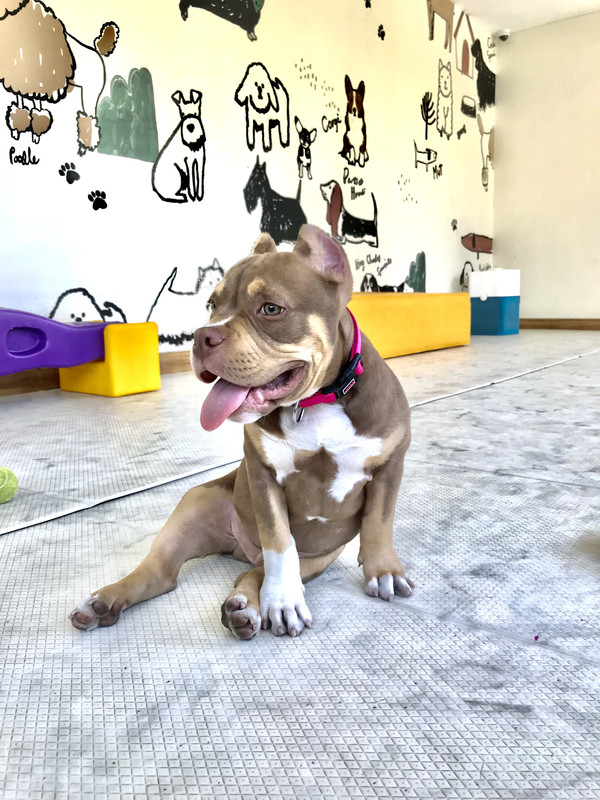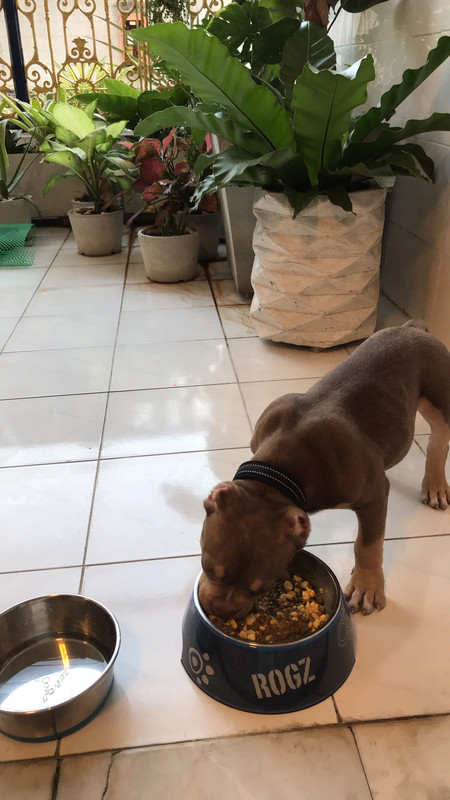 @5mo: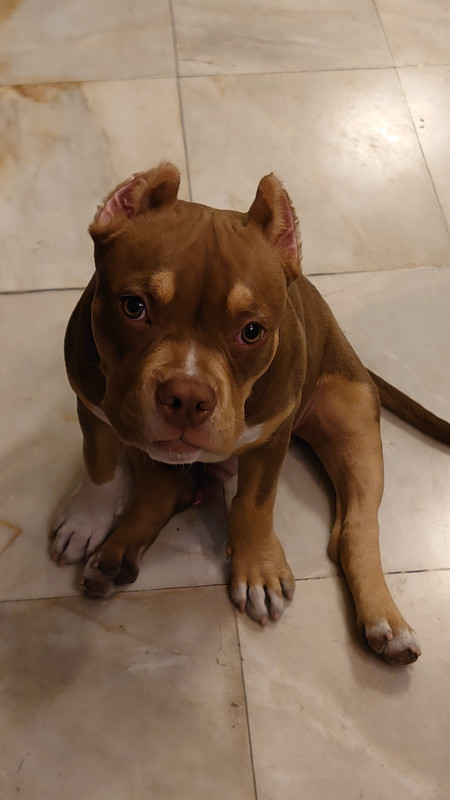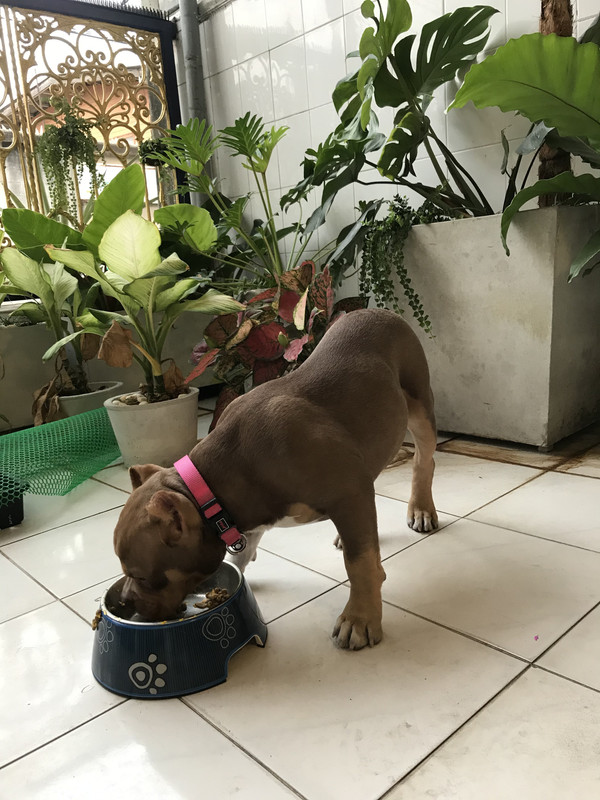 @6mo: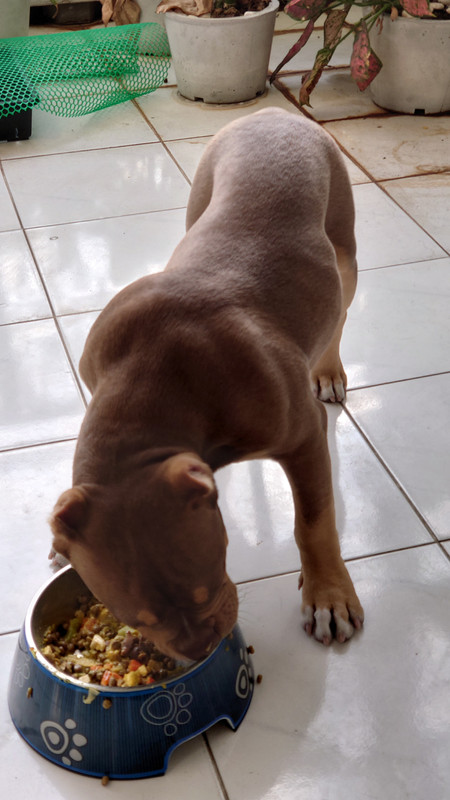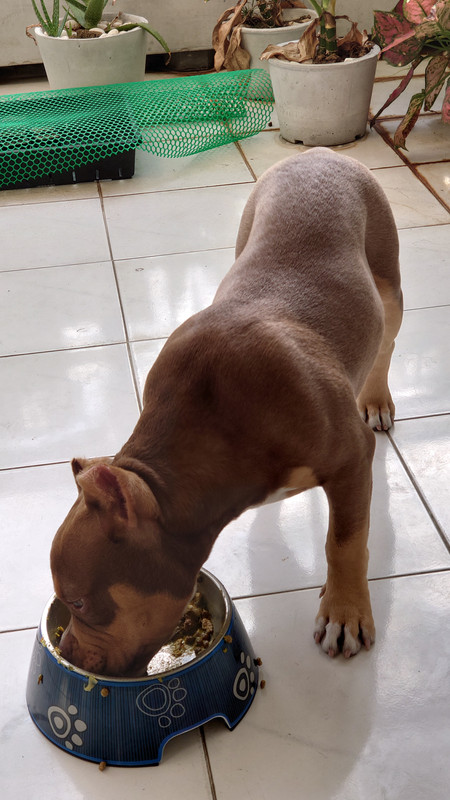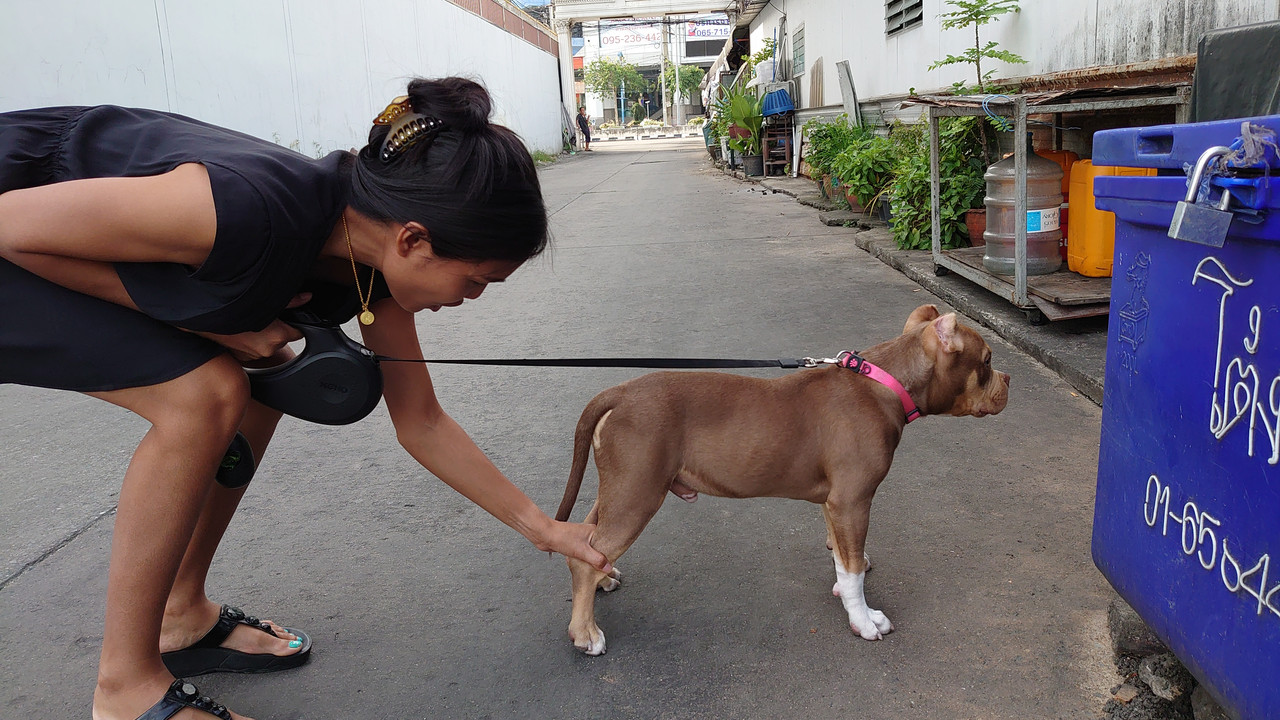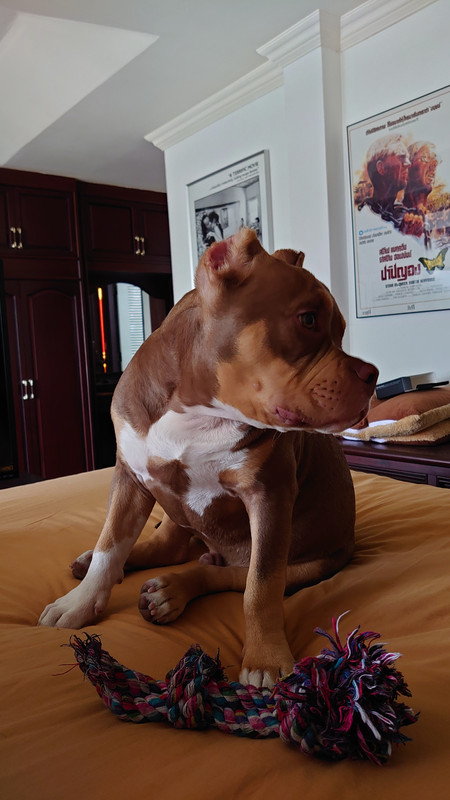 Now, @ 7mo, 19.5kgs / 43lbs, he's around 15in (it might be 16in, he freaks out every time I come near him with a tape ruler, for some reason he's scared of them
):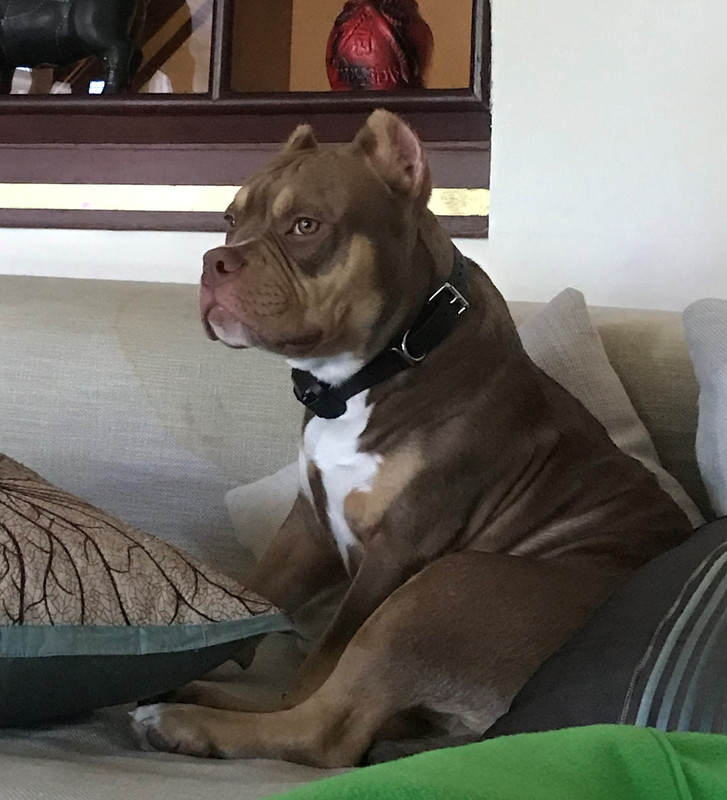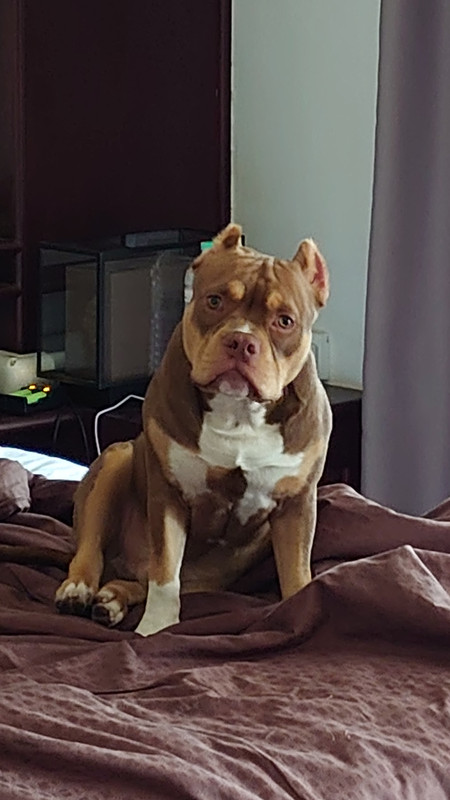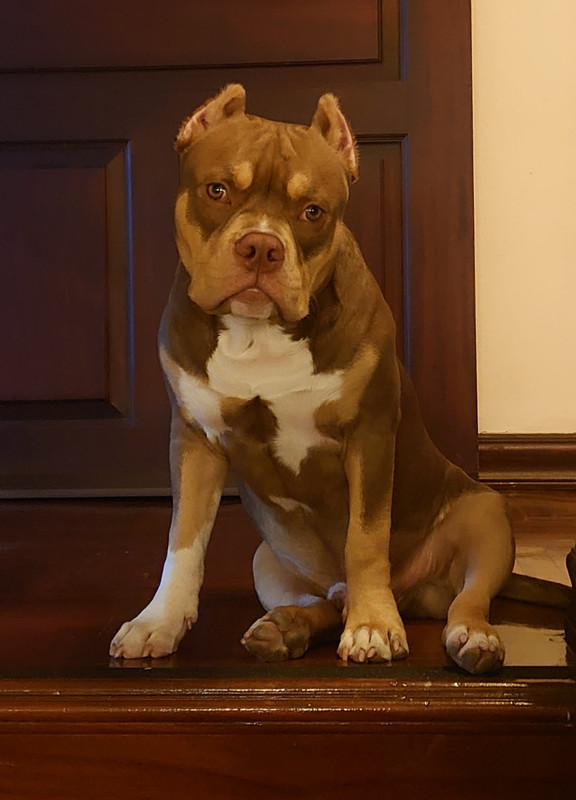 And a couple of vids I shot at the Dog Park today:
What do think? My gut feeling, based on previous XPs with other breed, is that he won't grow that much from there, pretty much zero in height and 5kg/11lbs tops in weight, but as mentioned above I have zero personal XP with this breed. Sure thing is that I really don't see him becoming a 35kgs / 77lbs mass monster, which I'm totally fine with BTW, I'm just trying to picture him in 12-18months from now