Discussion Starter
·
#1
·
My brother's Golden Retriever,Gracie, is staying with us this week. She and Kangol have a blast chasing each other around the yard; however, she is much faster than he is. I liken her to a gazelle... :roll:
The only place can get away from her is his man fort, which is just this huge bush in the backyard that is more like a tree.... she won't go back there for some reason. She will stop dead in her tracks. Anyway, other than dragging her down the stairs by her ears they get along great considering she tries to dominate EVERYONE AND EVERYTHING she encounters they get along wonderfully. Poor baby boy...:roll:
He has never humped anything a day in his life and I didn't have him fixed until age 3 so he doesn't even try to stop her
oke:. Here are a few pics of them and some other random shots.
Thanks for looking!
Trying to relax while Gracie is with their Nana at the store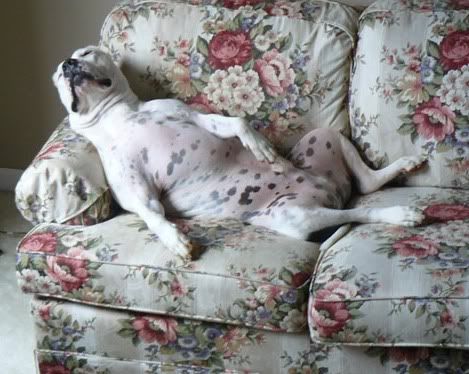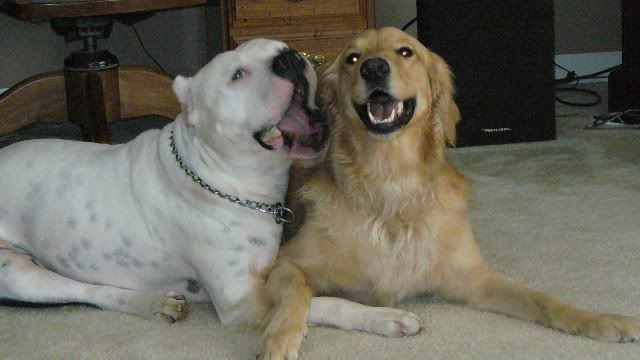 Bobo Fett and Buster
Buster loves him some Gracie girl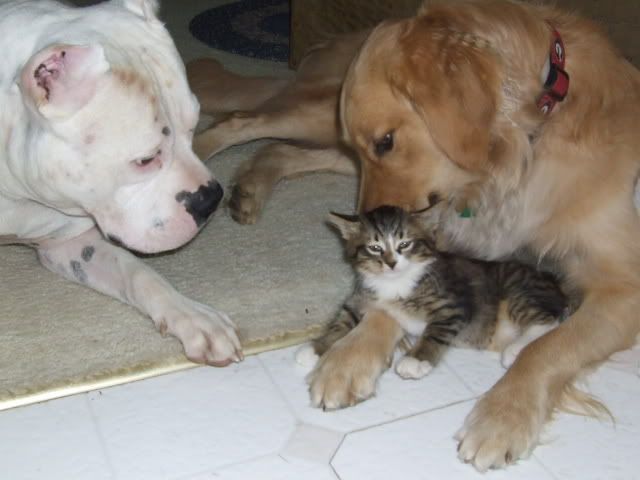 Tug-O-War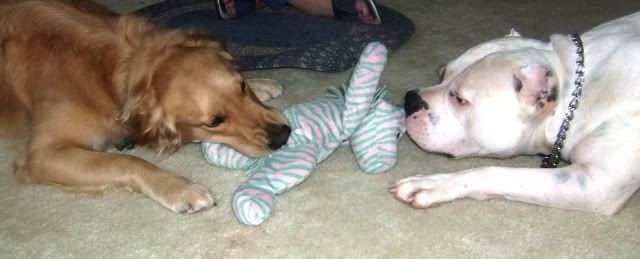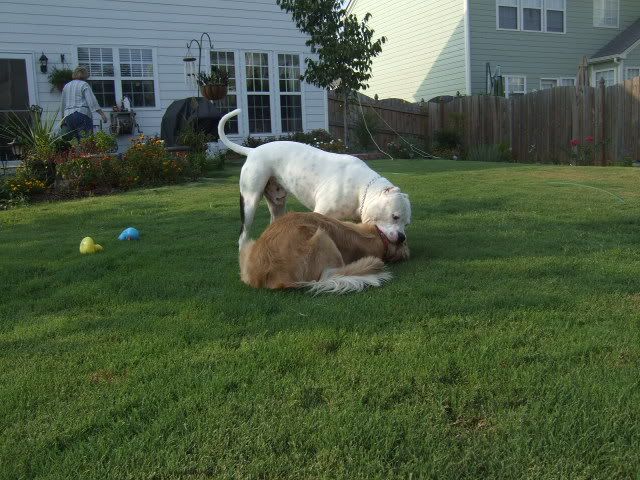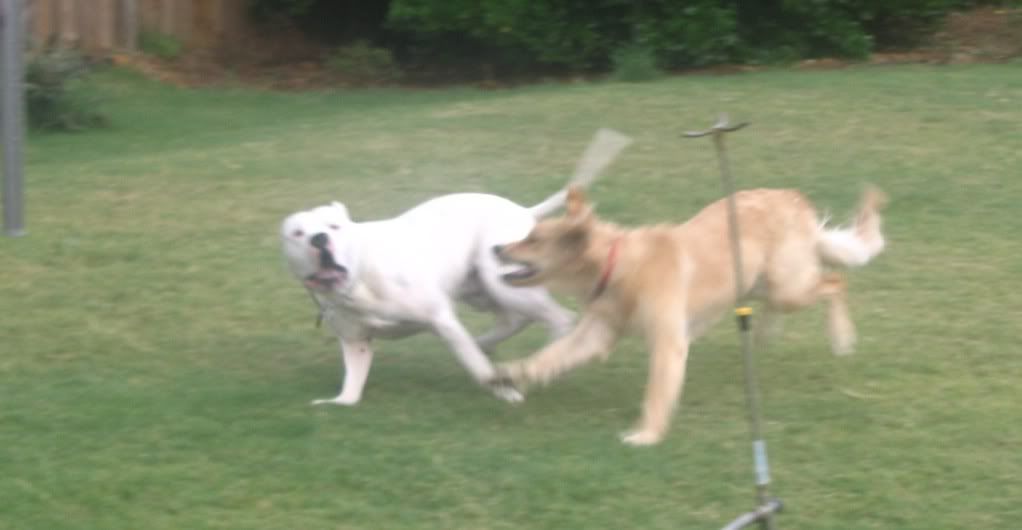 Here she comes again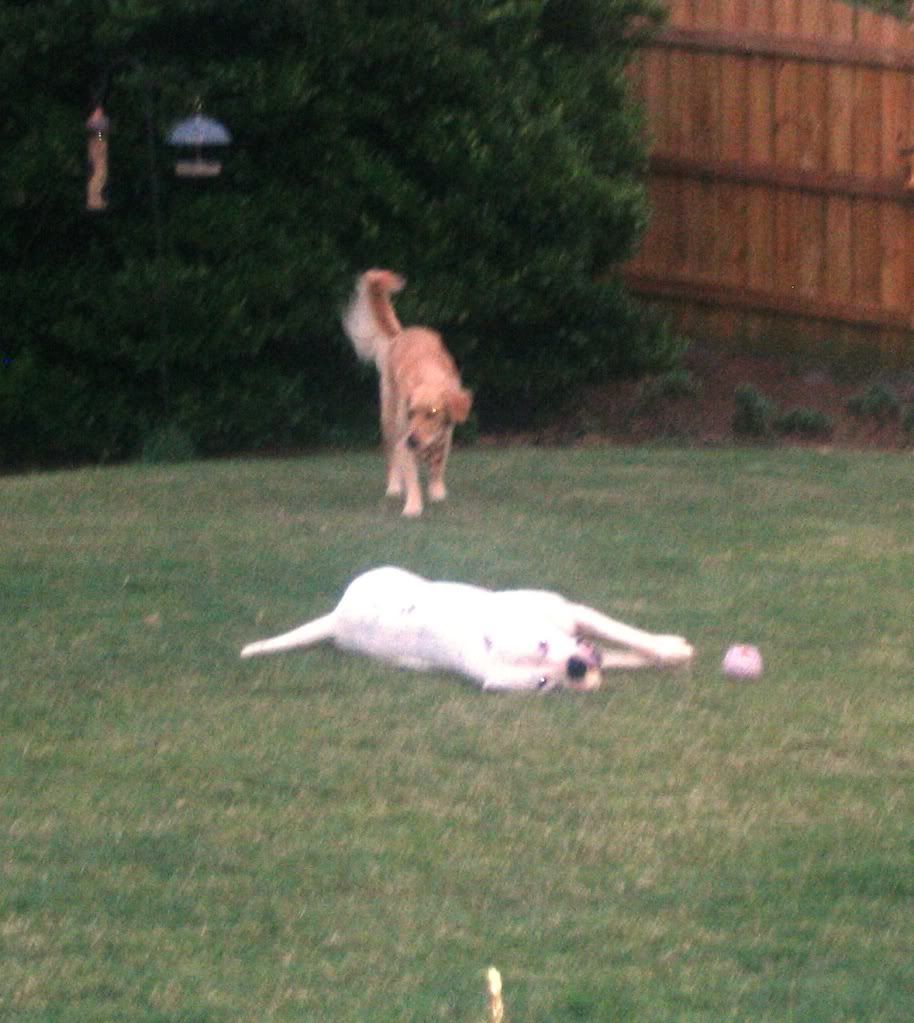 I love this shot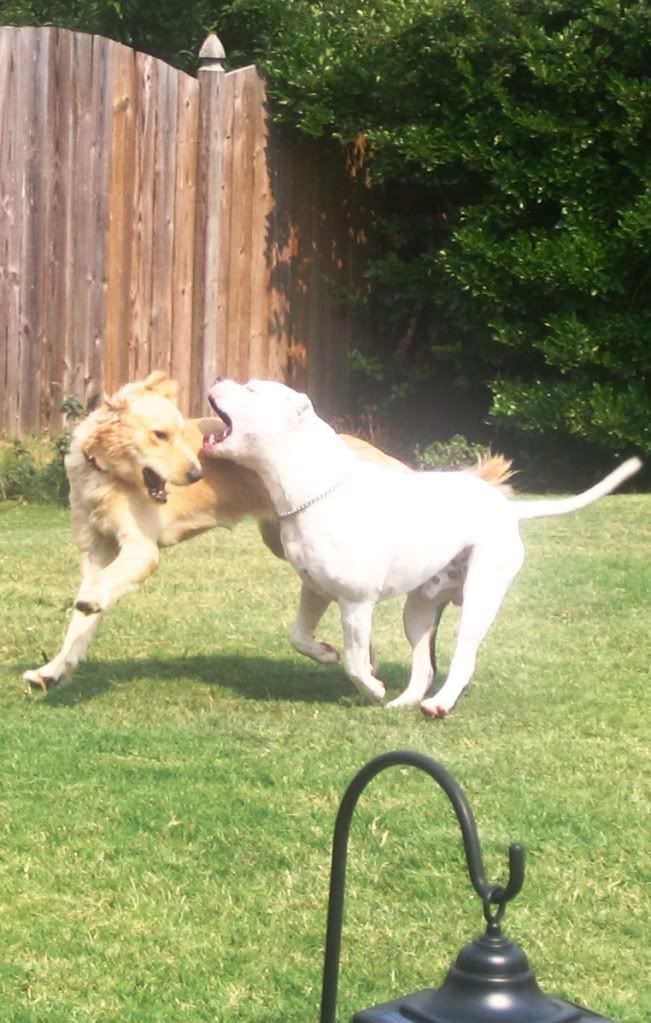 This is how he stares me down when I leave him at home
Hims is super bike dog
Sophie's headstone RIP sweet girl-- Kangol's Mama and Koby's wife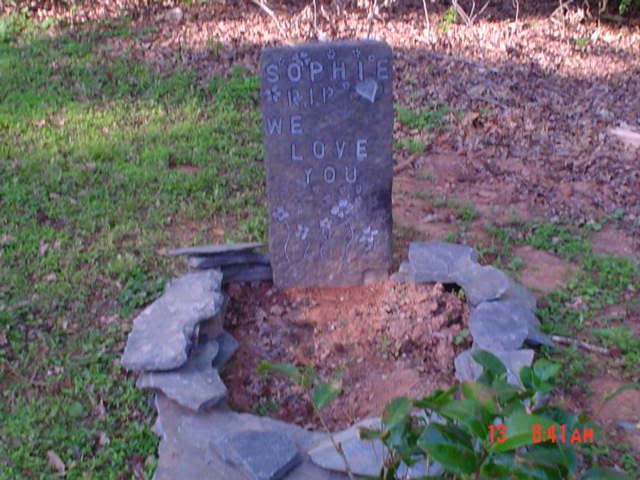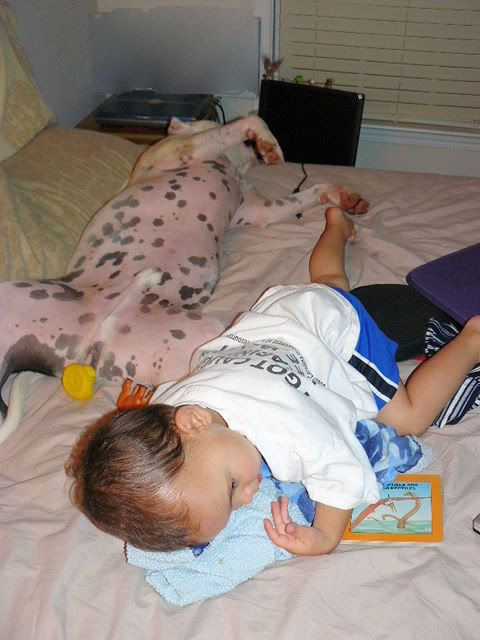 Me and Koby
Rockin the wife beater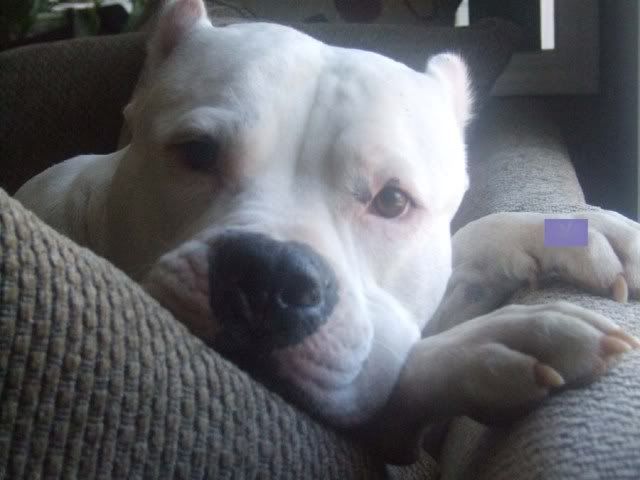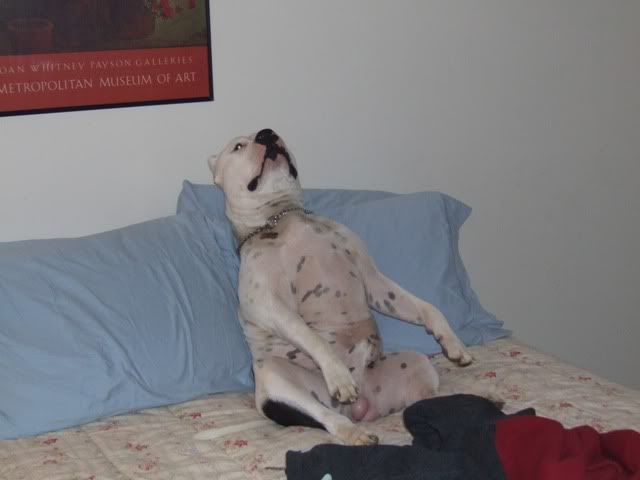 Meditating?
Acrobat Dog