Discussion Starter
·
#1
·
WELL! Hubby was supposed to go take Ozai to vet tomorrow morning to get tape and stitches removed from his ears, but the rotten little brat RUBBED his ear out of the tape this morning! Holy stromboli thought I was going to have 3 heart attacks, but we cut the tape away and I drove him up to the doc, turns out he needs a couple more days before the stitches come out anyways SOOOO good thing hubby didn't drive up there for nothing cu zhe gets mad about things like that bahaha. He can go Thursday instead
Well, doc wants to leave the ears in the open air til the stitches come out so here I am to post up some pictures! I am VERY VERY VERY pleased with them, he looks awesome I am so glad I did it. I was feeling very guilty after I dropped him off and wondered if I did the right thing, but he doesn't mind at all and I really like them SOOOOOOO here's the pics!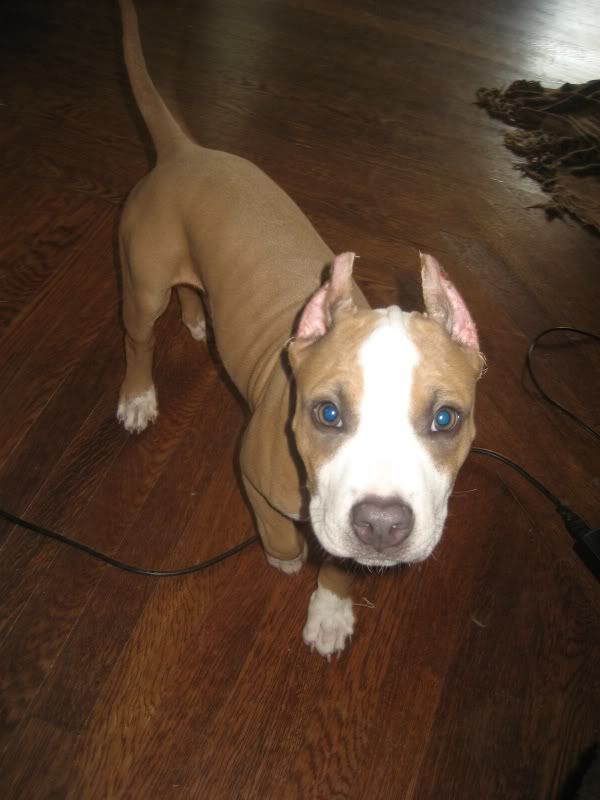 he hated me chasing him around with the flashing camera hahaha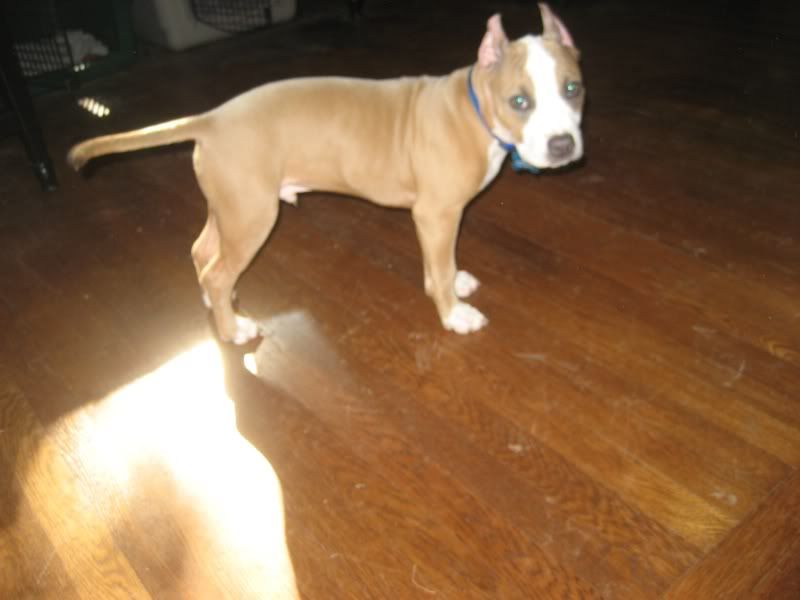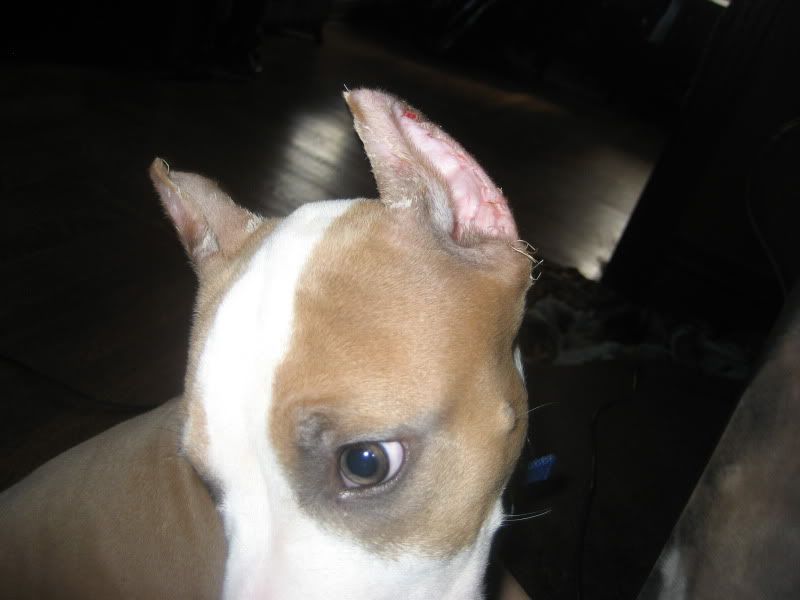 he is 17 weeks old today!