So last wednesday Ozai got his ears cropped! The doc that a friend recommended to us was about an hour away so we went with him, very happy with the results! He got his ears re-taped Saturday and we got to see them, they are already standing and look really good can't wait to see them again on Wednesday we go back for another taping! Also, we took some pictures of Ozai and I's stacking practice today, keep in mind I am a noob and have never stacked a dog or taught a dog to stack, so it's definitely a work in progress!
after his re-taping in the car on the way home
OH also, excuse my ridiculous faces, i was concentrating LOL
the sheet was sliding and his feet were about to fall into the sink lmao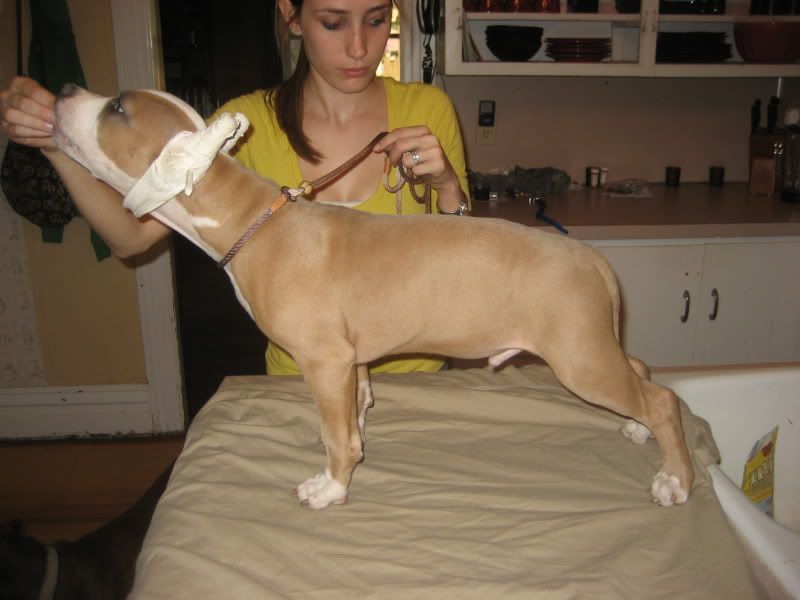 Hubby wanted to feel like he was doing something so he did a lil "practice" with Rudi, what he got was a handful of drool lmaoooooo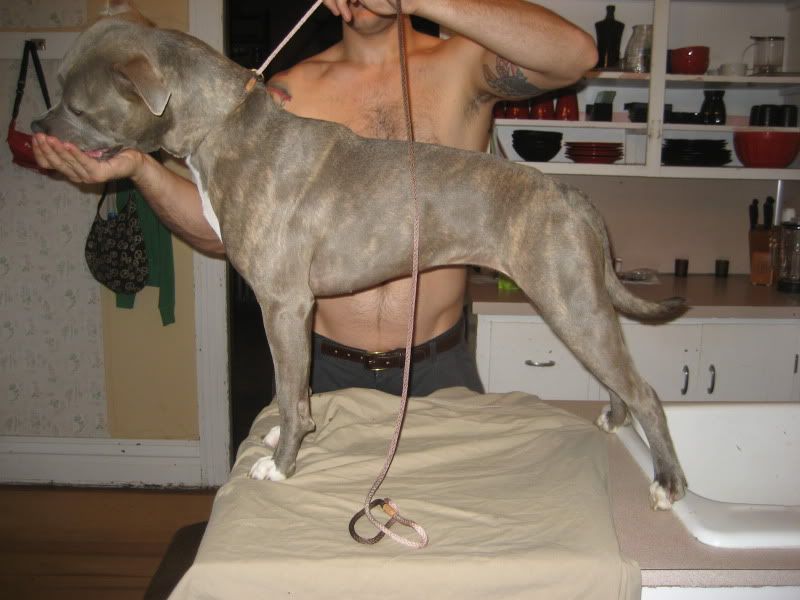 thanks for looking!