Discussion Starter
·
#1
·
OK, so my good friend, Kyrone, got married and his new wife is a weirdo. Have not spoken to him since he got married, one of those types people. Now he was my bff since we were 16 years old. I have one tattoo, but I'm not into the sleeve look and all that. If you are into 'em, more power to you, just not a fan of them cause they are usually messy and hard to see.
Well I just saw his wife got a tattoo, my question is, no matter how long you have been with someone, even if you are married, would you ever get a tattoo of their name on your body? And if so, would it be THIS kind of tattoo?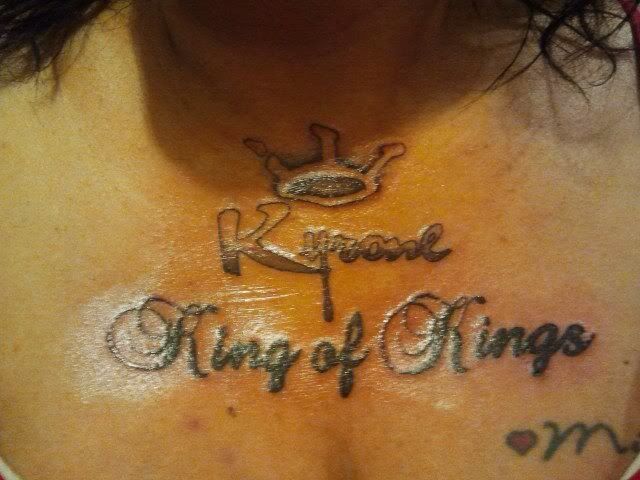 Do people have to have mental issues to do this or am I just being too judgmental? I need to take a step back and see what others feel. I think this proves the bitch is crazy...