Discussion Starter
•
#1
•
So when it comes to bullies in general I have debated hard on the fact that the images you see online does not always actually represent the dog. How someone holds a camera or lighting can make huge effects.
If anyone else has photos that show differences like this in a single shot post them up!
I gave all the dogs some bones and I went to take pics of Stack.
These are the first pics of Stack with Flash. I was like well crap none of his muscle is showing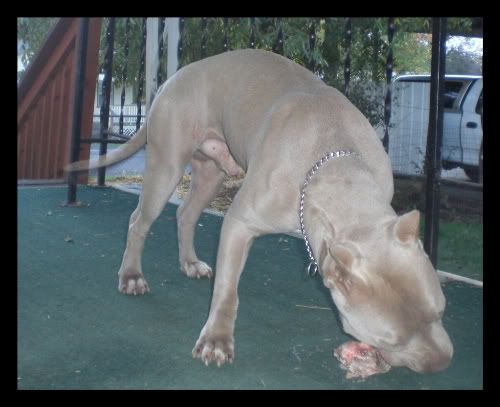 This is not a min later when I turned off the flash