well that was a busy weekend. went to training class with Odin on Sunday and he was wonderful! working on a focus heel
i wasnt able to take pics while training but i did get some off of Chako's FB page. the BF had his son this weekend, the neighbor lady brought her puppy over and our other neighbors had a yard sale (we got some freebies for helping). then yesterday we watched movies and did nothing lol :woof: what a wonderful weekend :thumbsup:
first we have the trainer showing me how to get the right position.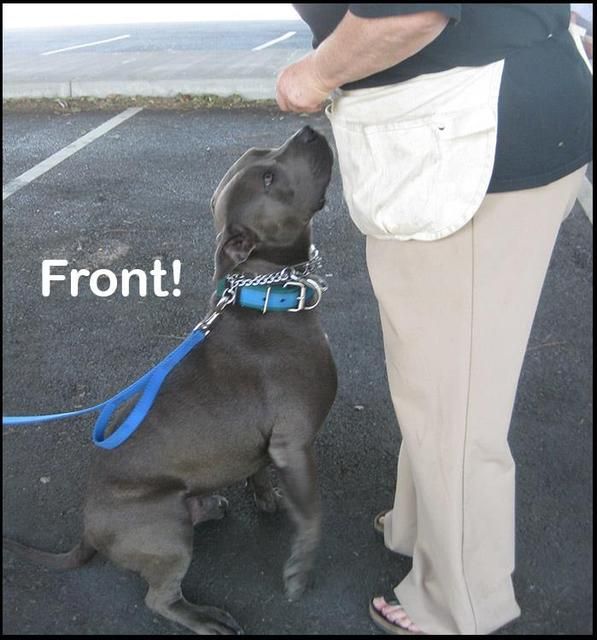 and the only other one they had of Odin is the trainer showing me how to start a focus heel.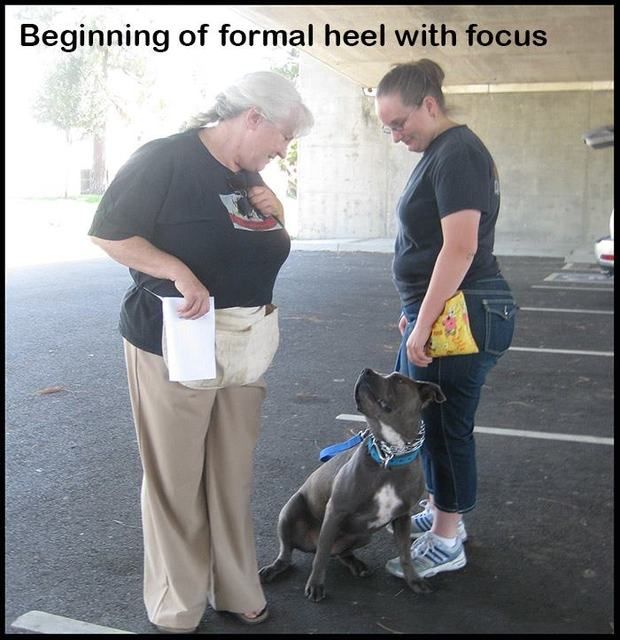 and when i went to Chako's FB page... Odin was on the cover photo!

"oh who's here?"
"oh its that lil human guy i like!"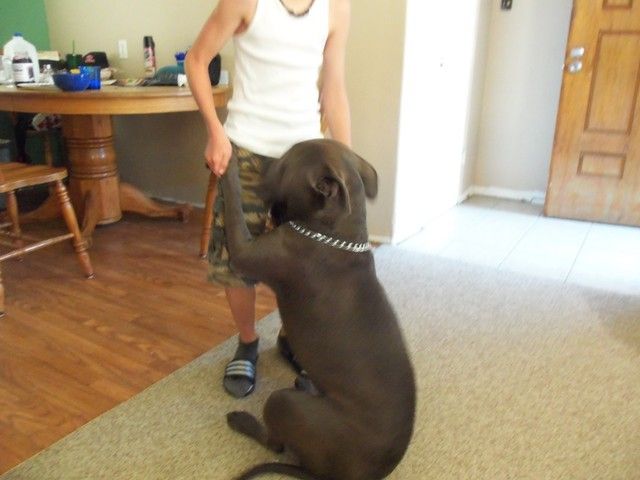 rolly polly puppy named Rowdy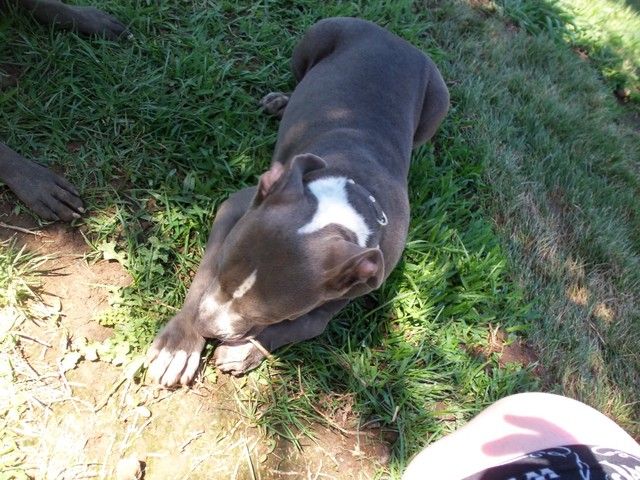 she said he has papers and has King Lion in his ped.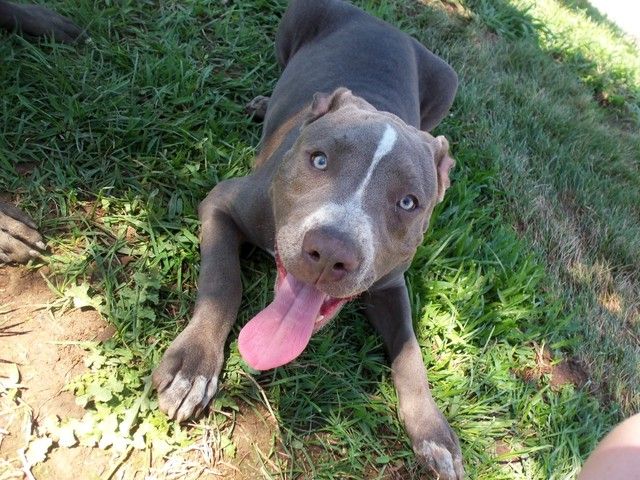 "what are u?"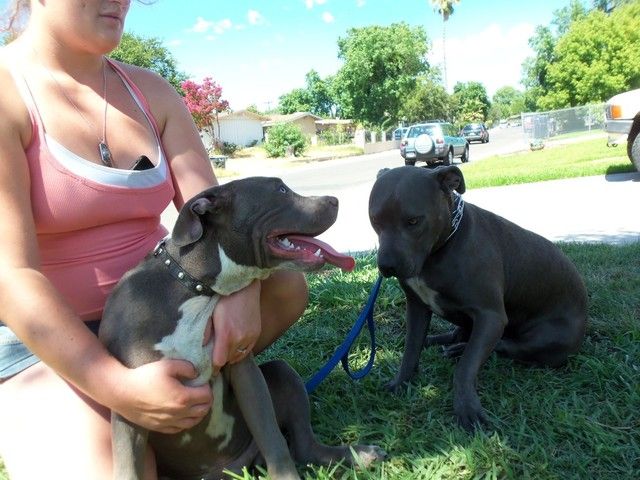 "ok ur not so bad"
pay no mind to my Jack Daniels shorts, they are in here alot :cheers: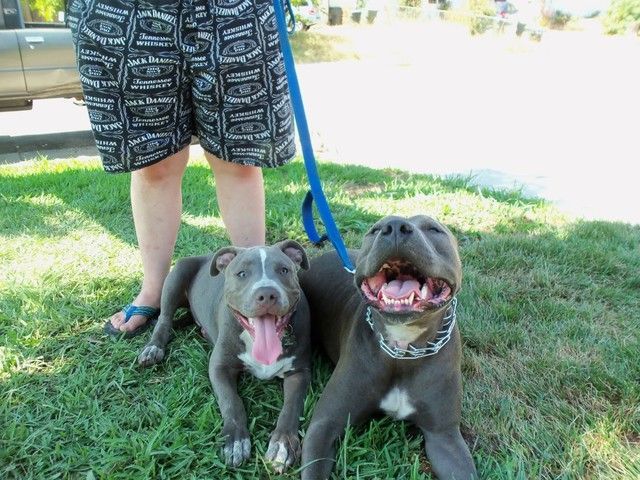 Rowdy was obsessed with Odin's mouth lol
"mom! make him stop"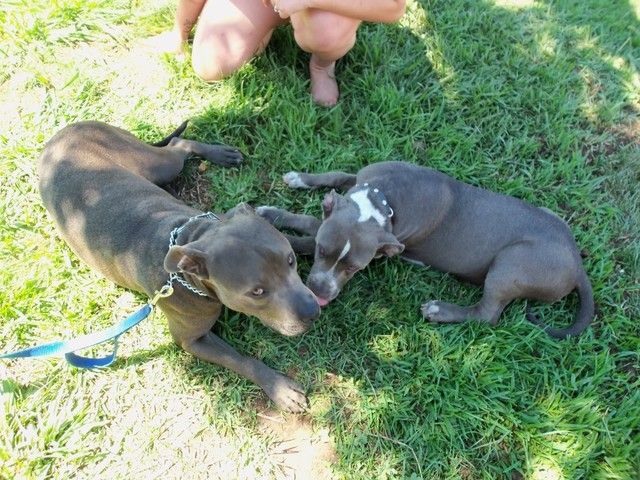 Some of our freebies from the yard sale. some jeans, shirts, "crate" blankets, and stuffed toys! i didnt know the elephant made elephant sounds, not for long though lol.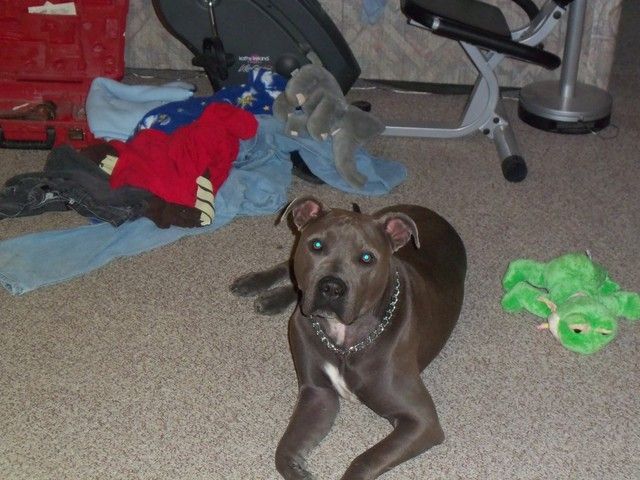 "mom! it made a funny noise!"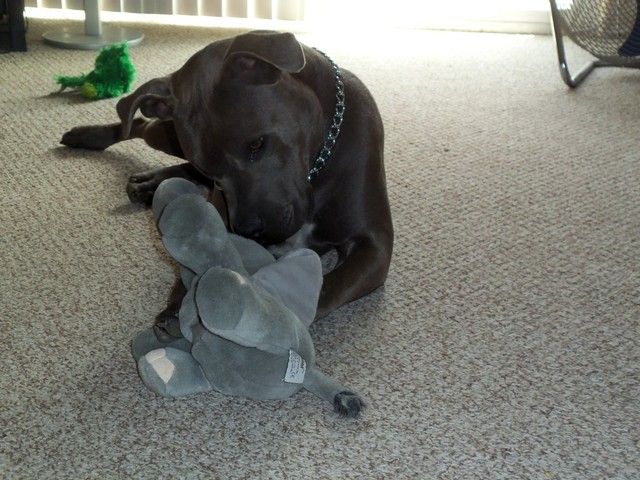 "i can hear it still, just a lil bit."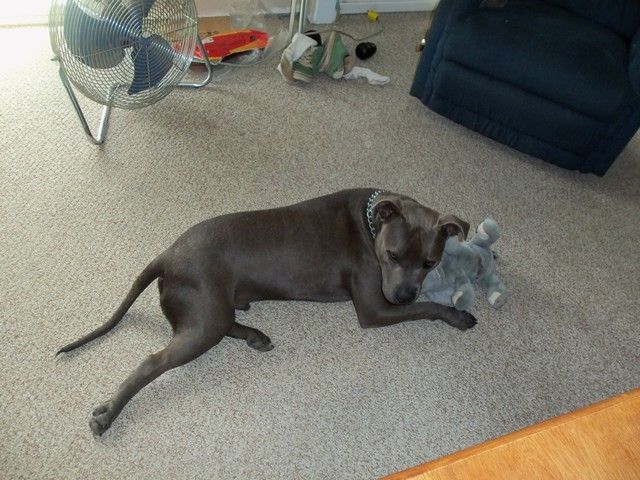 "why did dad go outside?"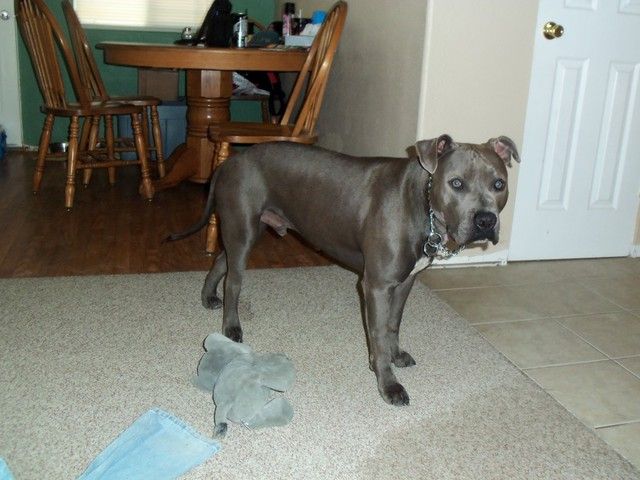 "at least i have my elephant!"
"stay right there frog, ill get u when im done with this guy."
"mom! thats mine, u even said i could have it!"
"i said give it!"
"get ur foot back!"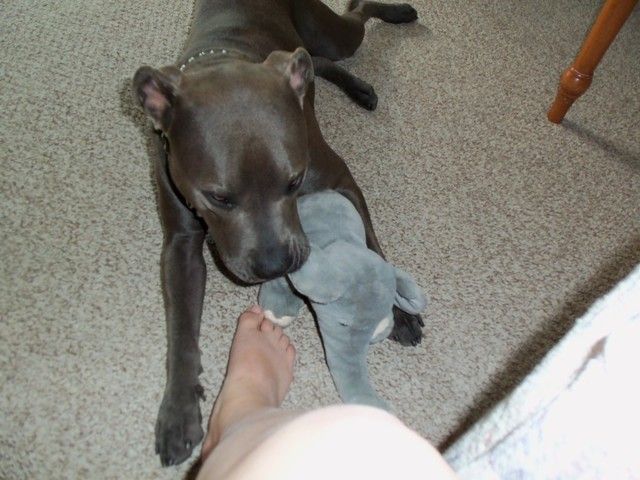 "i said its mine!"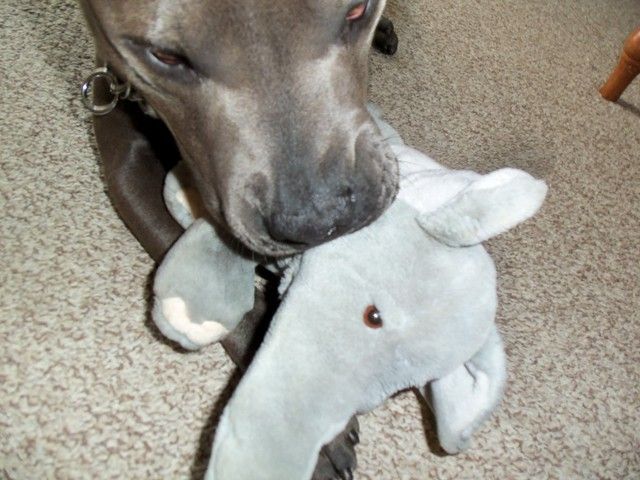 both toys at once! ur greedy lol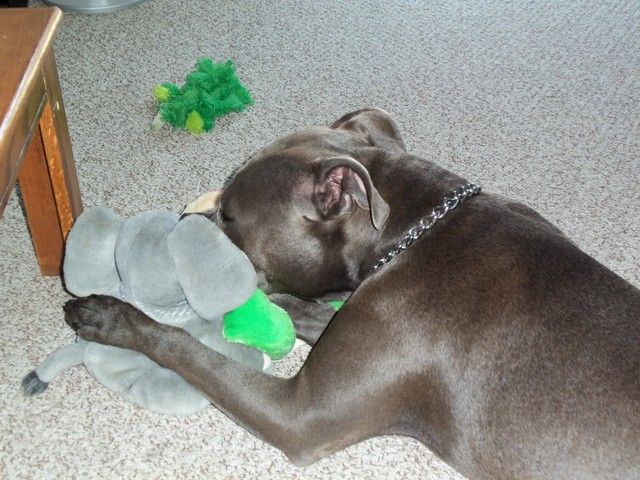 tired Odin is tired from busy weeked!
"im gunna sleep now, u all can go now
"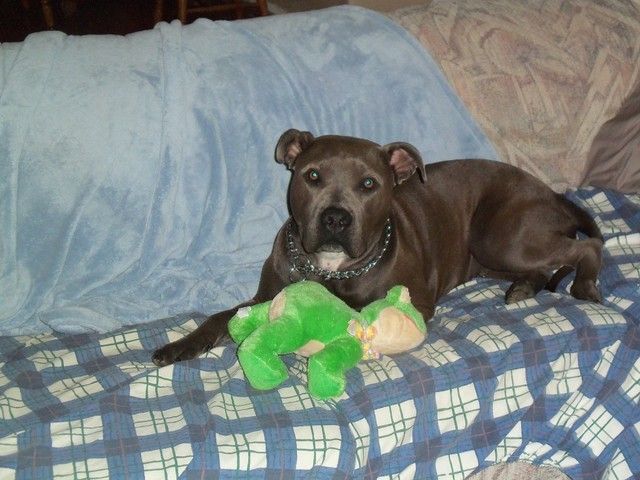 thanks for looking!:roll: