Hi there,
Sorry if this is the wrong place to post this. I have a 9 month old "Pit Bull" my boyfriend and I adopted from the SPCA a few months ago. I was curious to know if anyone could tell me what you think she is mixed with? Someone suggested and I have also pondered on Great Dane, but I truly have no idea. All the "purebred" APBT's I've seen are much smaller in size than her. She is about 50lbs and for being 9 months old she is a massive giant.
I'm going to try to figure out how to post a picture now.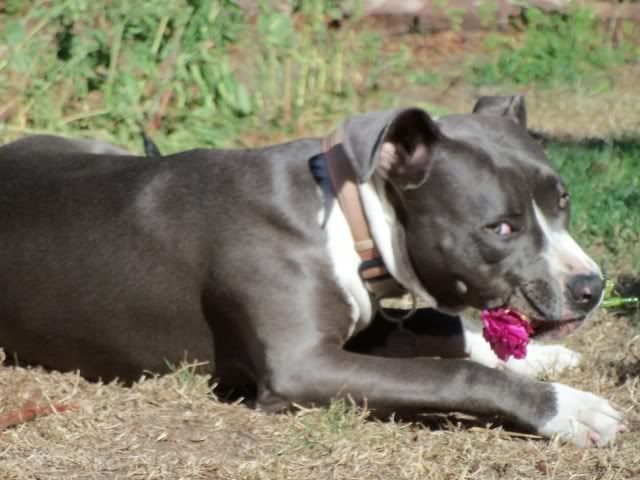 Sorry, that first picture is massive..