If this should be moved to pictures,let me know.
So I asked the guy I got my pup from,if he got to meet the parents of the pup,and he sent me these pictures,saying that these are the parents.
What do you think? I think he's pulling my leg. The red one doesn't even look like it's had pups.
It looks like he got these off line.....
Do you think,by looking at Beia's picture below,that these could be her parents? Or is it to hard to tell?
DAD:
Mom: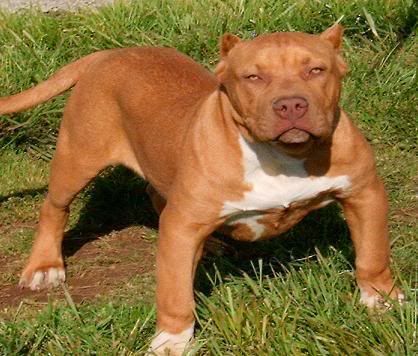 Beia:
I guess that would explain her wide chest and funny walk though,looking at "mom"