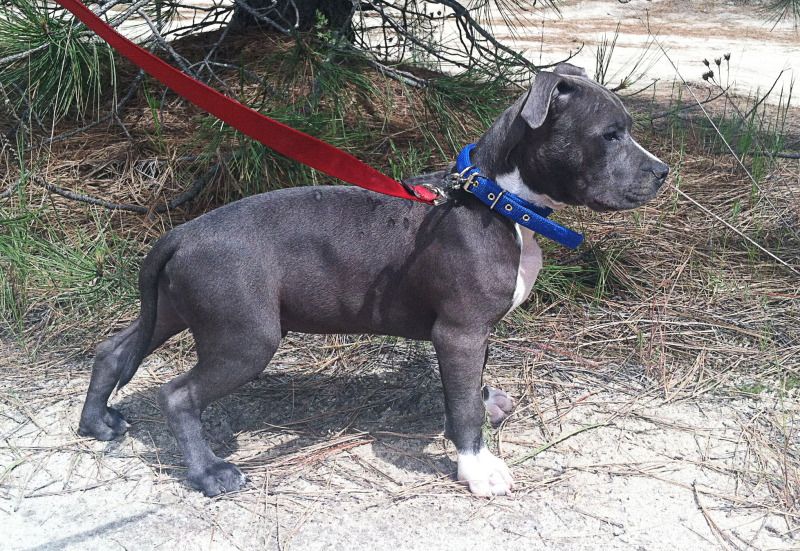 I just brought home a 15wk old show-bred Pit (hair loss in pic is the product of a 5 year old autistic kid and scissors
, it's grown back now). Although I have a lot of experience raising Pits, I have never raised an un-neutered male. I really just want to hear from people who have experience with stud dogs and if any extra training should apply as a puppy to ensure they are well-behaved and non-aggressive once full-grown? I'm not locking him into a stud career by no means but it is a possibility so I thought it would be best to seek advice at an early age. Any advice that can be given regarding the training of stud dogs will be appreciated.
He has a very laid back personality and is very sociable. I have one other spayed female pit and they get along great so far.
Advice appreciated! Thanks.