Ok HEre is my hippo He runs miles and he never gets tired.. The pics are when he gets bored in the yard and jumped the fence and came to front porch.... the last pics are his puppies he just had nov 19th. 09.. Well anyways I was just wondering what do yall think of my pit hes only 14 months old and He is all natural ol roy.. lol i know but atm im poor
And the chain was the only thing that kept him in the yard, but hes going to be a inside dog again though ...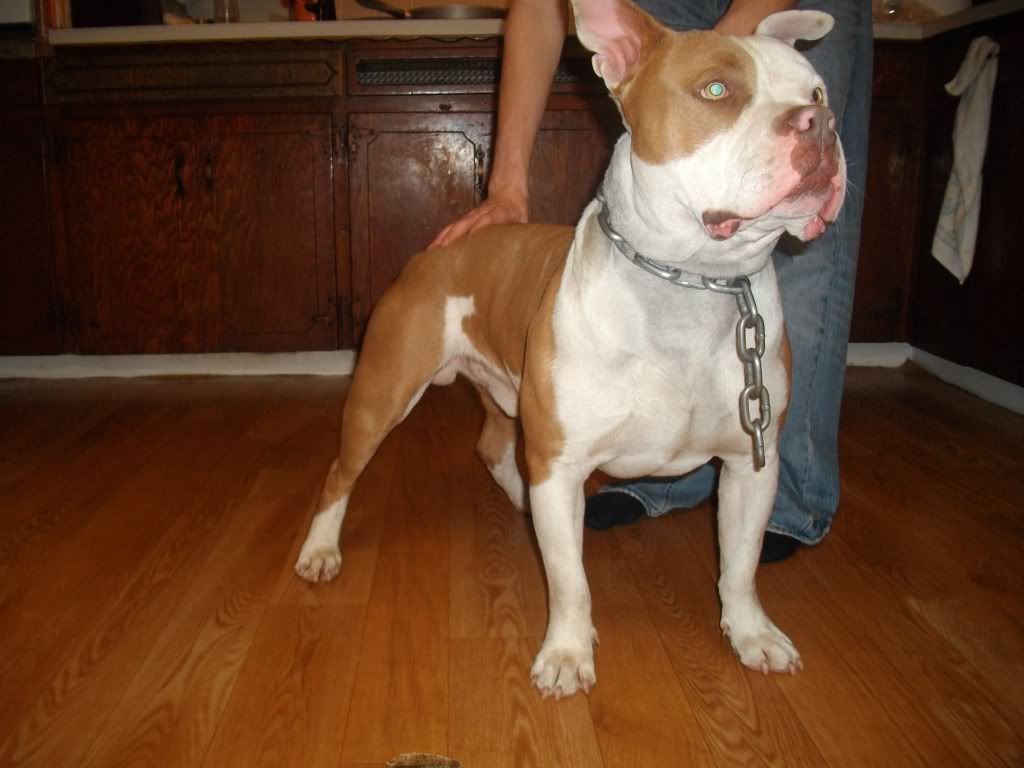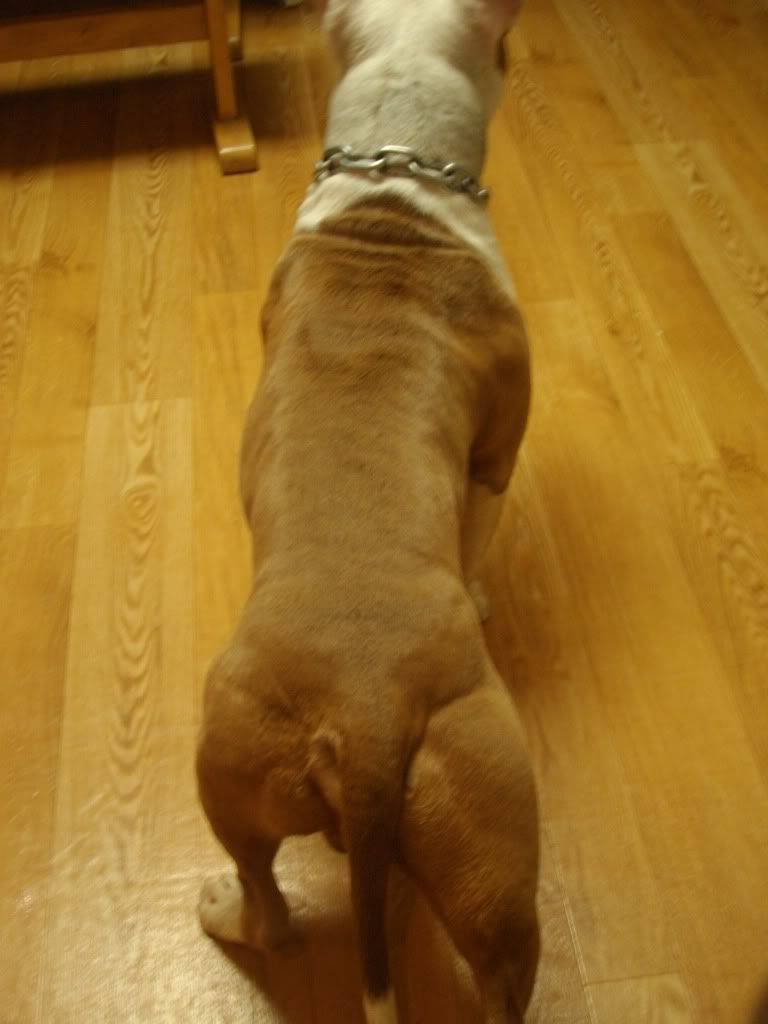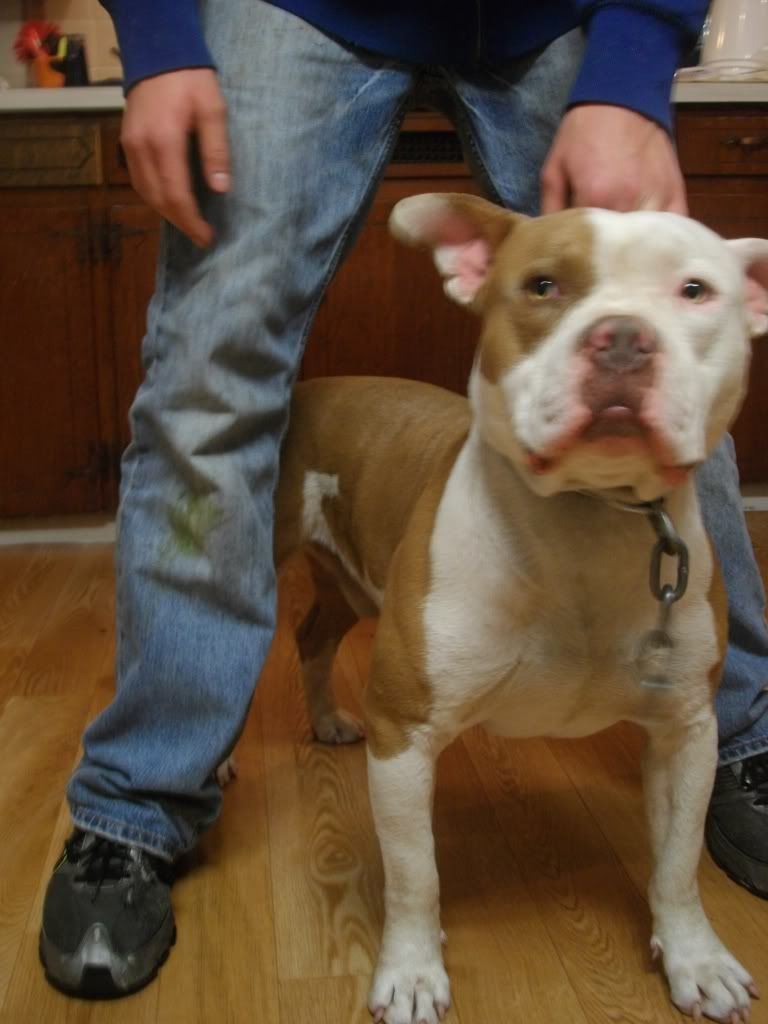 Here are his puppies he jsut had last week .. I cant beleive he had all blue puppies..
hey does any1 know what color that middle pup will look like ... Its so different from the other dark blue pups lol there are like 2 or 3 with that silver fade